Designer Oscar Lawalata is preparing to showcase 100 batik cloths at UNESCO headquarters in Paris. Supported by the Bakti Budaya Djarum Foundation, the batik cloths will be displayed in an exhibition titled "Batik for the World", slated to take place at the headquarters from June 6 to 12.
Kompas.com reported that designers Edward Hutabarat and Denny Wirawan are also among the delegates.
A press conference on Tuesday saw Oscar Lawalata explaining that Indonesians today were proud to wear batik. While batik was added to UNESCO's intangible heritage list in 2009, Oscar realizes the importance of preserving the heritage.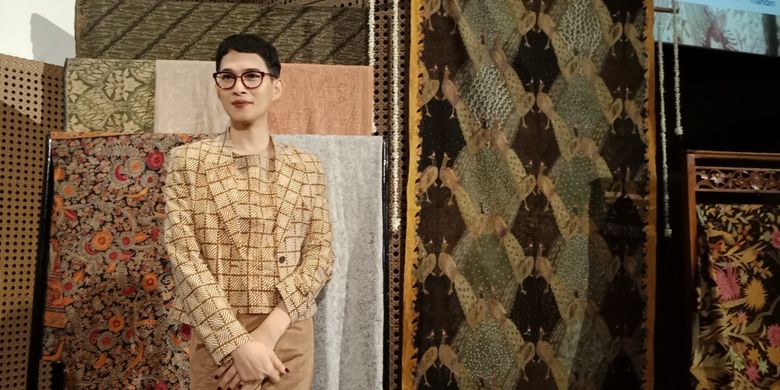 "We need to make the world aware of how batik is developing in Indonesia," said Oscar in a press conference at Galeri Indonesia Kaya, Jakarta.
He will, therefore, bring six batik brands from Kediri, Sidoarjo, Madura, Trenggalek, Ponorogo, and Tuban. It took him two years to collect the cloth.
Visitors to the exhibition will be able to check out the batik and meet around 30 batik craftspeople and witness the intricacy of batik making. They will see howmalam (hot liquid wax), canting (special copper-bowled implement) and other tools are used to make batik cloth.
"I intend to show visitors that batik is a luxury product [based on the way it is made]," said Oscar.
"This is about how we make batik to attract ladies who are wearing the likes of limited edition Hermes bags and Celine shoes," explained Edward.
The exhibition will also allow visitors to give batik making a try.
Oscar emphasized that this was not his exhibition. The batik and the craftspeople were the stars, while designers transformed and presented batik works that were ready-to-wear. He recalled saying in a previous presentation at UNESCO that the exhibition would focus on the craftspeople.

Source : The Jakarta Post
Proud
100%
Sad
0%
Excited
0%
Indifferent
0%
Inspired
0%
Amazed
0%