Southeast Asia easily has some of the best and most delicious foods. But did you know that in Asia, they eat a lot of other weird exotic foods that you have never even dreamt of eating?
1. Kopi Luwak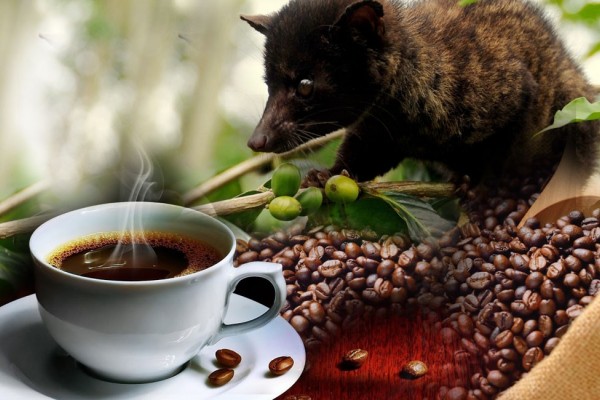 In Indonesia, the coffee berries eaten and excreted by the Asian palm civet are used to make coffee. Yup, coffee from civet poop. It's sold for a high price which has led to caged civets being force fed the berries by greedy farmers.
2. Chicken Feet
Chicken feet aren't eaten only in Southeast Asia and other parts of Asia, but also in Peru, Mexico, and South Africa. Sure it's just chicken, but it's all marinated skin and chewy tendons. So let's call it a textural experience.
3. Balut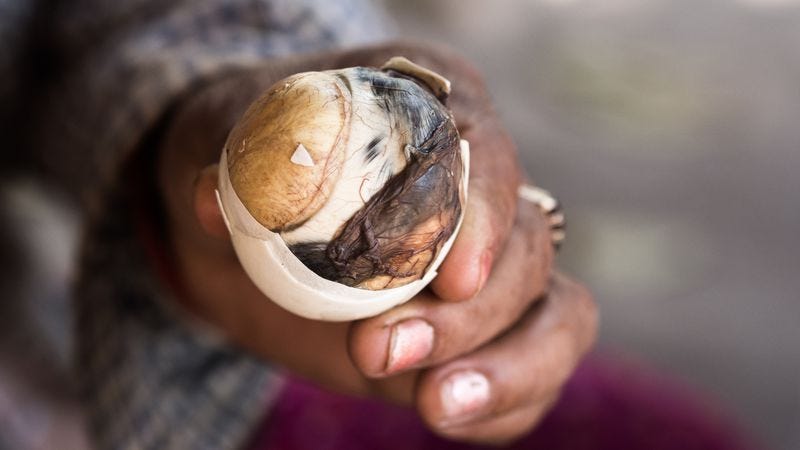 This Filipino delicacy is a fertilized duck egg boiled alive and eaten in the shell. I've tried it and it's not half bad, but it was a little sad eating the unassuming baby duck.
4. Chicken Blood Cubes
If saliva isn't your thing, try this clotted chicken blood from the Philippines. Grilled and skewered for cheap, the local name is "betamax," after the archaic black and box VHS tapes Sony made in the 70's.
5. White-Ant Egg Soup
White ant eggs are a popular delicacy in Laos and they're often prepped in soups, along with partial embryos and baby ants. Almost caviar-esque, they pop in your mouth to release a sour flavour.
6. Fried Tarantula
During the Khmer Rouge rule in Cambodia, people began frying tarantulas when food was scarce. Now it's a foodie attraction, described as "a cross between chicken and cod." Not bad for a spider.
7. Snake Wine
In case the snake itself wasn't enough, you can dine on some rattlesnake wine in Vietnam. It's made with whole snakes, preserved so that their venom dissolves into the liquor. Supposedly it poses no threat, just a strong flavor. I've lived to tell the tale, but try it at your own risk.
8. Fried Scorpion
Did you really go to Bangkok if you didn't try this on Khao San Road? Scorpion is fried and served on sticks here at one of the busiest parts of the city. Plenty of other cities across South East Asia also serve the dish, but it's basically a bucket list must-do for adventurers in Thailand.
9. Dancing Shrimp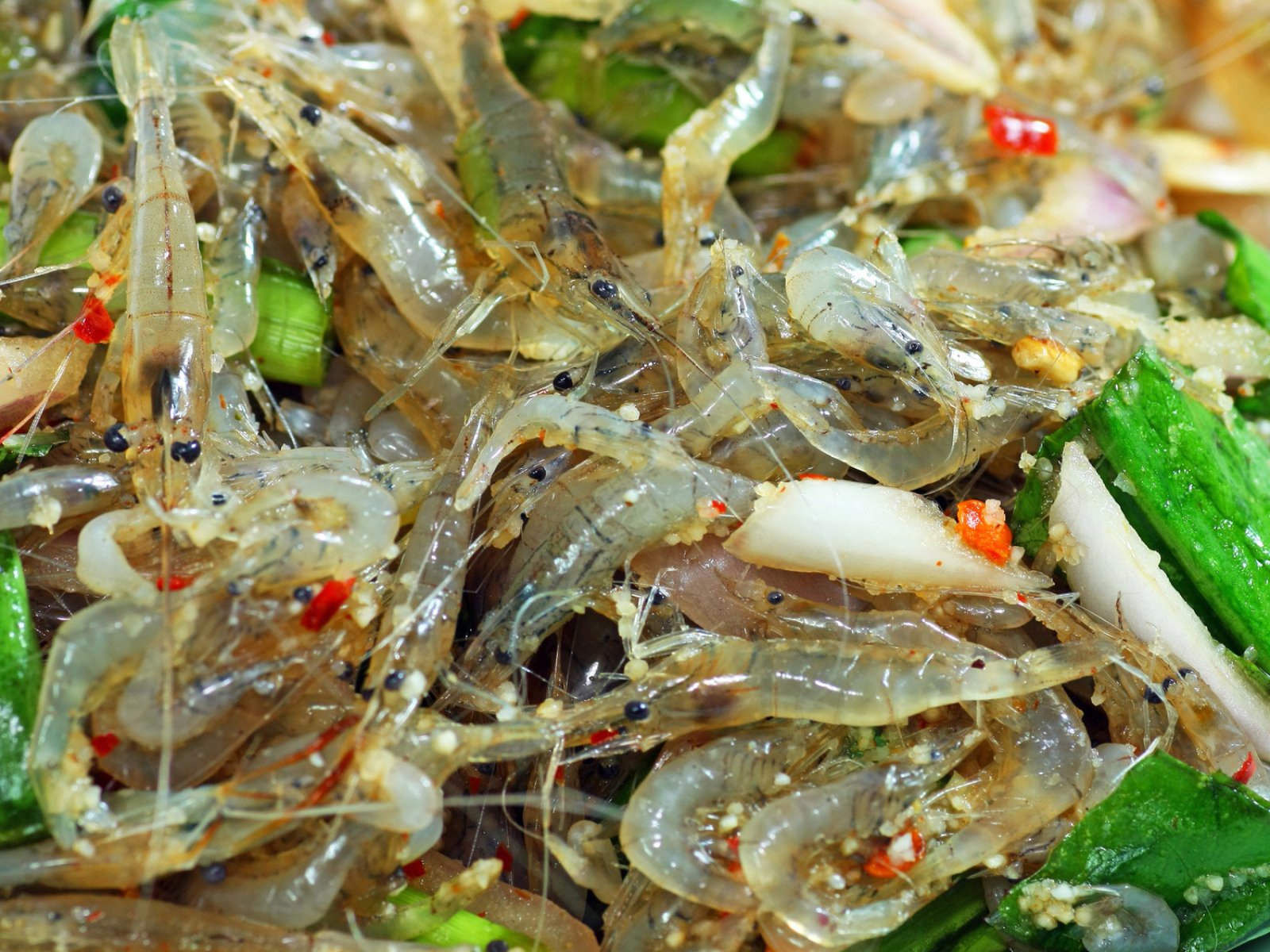 Small glassy river shrimp are eaten so fresh in Thailand that they can literally jump off your plate. This traditional street food involves lots of live shrimp, mixed with the likes of salt, kaffir lime leaves, lemon grass, onions and chili. The dish literally wriggles in your mouth. You can even get this dish in five star hotels in Bangkok, like the Anantara Waterside Resort and Spa.
10. Raw Duck Blood
Europeans with a fondness for blood sausages may want to try 'tiết canh', a traditional Vietnamese dish made with the raw blood of certain animals such as ducks, geese and sometimes pigs. The most popular one is 'tiết canh vit' that's made from raw duck blood. It's also easy to make: blood from a freshly-culled duck is drained into a bowl and mixed with fish sauce to prevent premature coagulation. It's then mixed with cooked duck innards, peanuts and herbs before being served. The dish can also be kept in the fridge for up to 24 hours before consumption. There's also a similar dish in Laos called 'lued phed' (duck blood salad) where the duck innards are cooked and left to cool before being mixed with the duck blood and topped off with a variety of herbs—including coriander, mint leaves and Vietnamese mint leaves—and lime juice.
Proud
7%
Sad
9%
Excited
11%
Indifferent
20%
Inspired
4%
Amazed
50%