ECONOMY
Beyond
After 50 Years, ASEAN emerges as Global Growth Leader
The Association of Southeast Asian Nations (ASEAN) has much to crow about as it marks its 50th anniversary: economic and social progress, a manufacturing powerhouse and relative political stability.
The 10 ASEAN members boast of some of the world's fastest expanding economies like the Philippines and Vietnam, with growth rates of more than 6 percent. With a combined population of over 620 million and an economy of $2.6 trillion, the investment potential is huge and by 2020, the region will have the world's fifth largest economy, the World Economic Forum predicts.
Yet the goal of integrated economies remains a long way off. Businesses still face restrictions despite a 2015 blueprint mapping steps to eliminate trade barriers and create a single market to allow the free flow of goods, services, and labor.
Diverse political regimes from a democracy in Indonesia to a military junta in Thailand to communist governments in Laos and Vietnam present barriers to closer ties. Issues such as competing claims over parts of the South China Sea have also fueled discord.
Established in 1967 in Bangkok, the five founding members -- Indonesia, Malaysia, the Philippines, Singapore and Thailand -- set up Asean to boost economic growth and promote peace. Since then, they've transformed from largely poor and agricultural nations into production hubs of products from cars to mobile phones.
The following charts outline the Asean economy five decades on:
Economic Outlook
Gross domestic product in Asean has surged to $2.6 trillion in 2016, about the size of U.K.'s economy, from a mere $37.6 billion in 1970. Growth in Asean is seen at 4.9 percent next year, with Myanmar, Vietnam and the Philippines posting the fastest expansion in the region, according to BMI Research.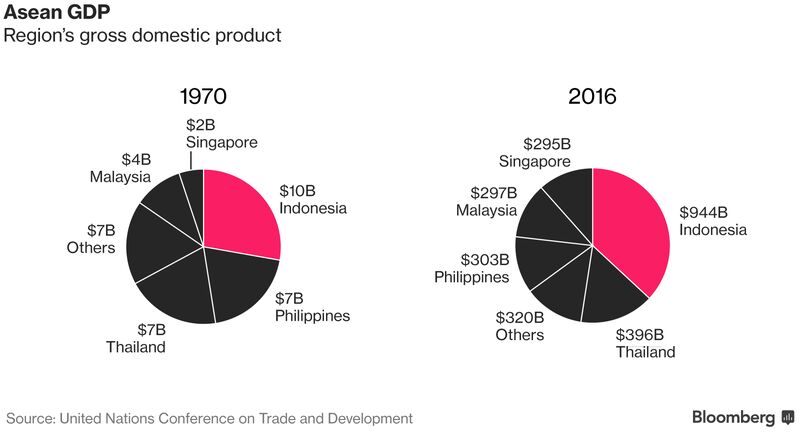 Trade
Many of the bigger Asean members like Singapore are heavily export-reliant, making them dependent on the global growth cycle. Southeast Asia has emerged as a strong manufacturing alternative to neighboring China, helped by lower labor costs, growing domestic demand and improvements in infrastructure.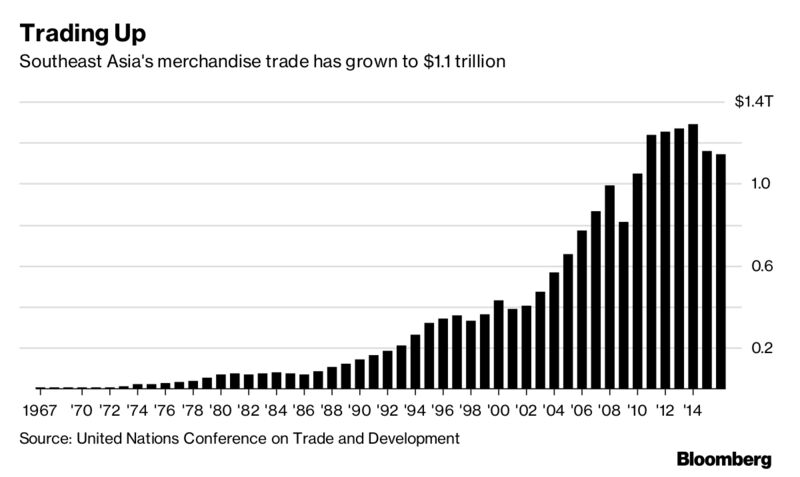 Trade among Asean members remains low compared to regional groupings like the EU, according to Capital Economics Ltd. Intra-regional trade makes up about a fifth of total trade, compared with more than 60 percent in the EU. Non-tariff barriers are still high among members, especially in Indonesia, Gareth Leather, a senior Asia economist in London, said in a note.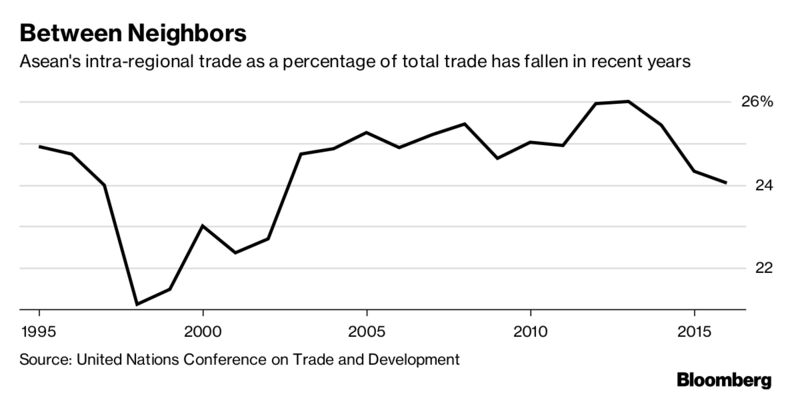 Investment
Many countries in the region are enjoying the benefits of a demographic dividend. While the likes of China, Japan and Hong Kong have all seen a contraction in their workforces since 2015, Southeast Asia will see its working-age population expand through 2020, Nomura Holdings Inc. estimates show.
The region's strong growth outlook is luring more investment. Coca-Cola Co. is expanding in Vietnam and in Myanmar while Apple Inc. is building research centers in Indonesia.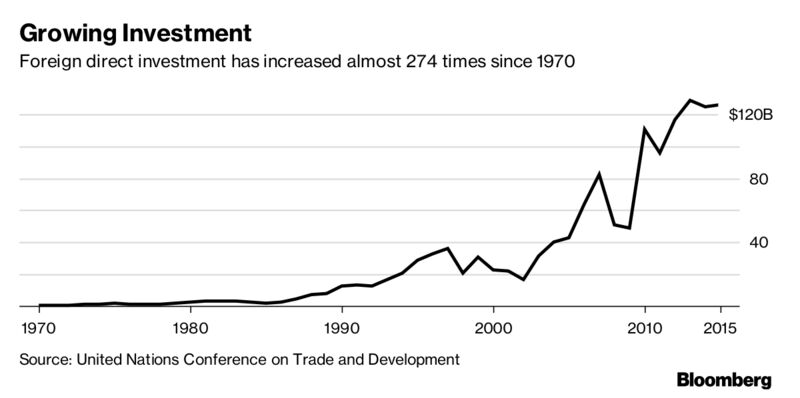 Source : Bloomberg by Melissa Cook
Proud
67%
Sad
0%
Excited
0%
Indifferent
0%
Inspired
0%
Amazed
33%