Credit by
Supporters of Mahathir Mohamad, former Malaysian prime minister and opposition candidate for Pakatan Harapan ©
SCMP.com
By Ahmad Cholis Hamzah*
The world witnessed the election in Malaysia on May 9, 2018 with astonishing feeling as Datuk Sri Dr. Mahathir Muhammad former Malaysian Prime Minister won the race and was sworn in as the world's oldest prime minister, making an extraordinary political comeback as Malaysia's leader at the age of 92. His victory shocked public after a day of political drama that began in the early hours before swearing ceremony with Dr Mahathir's opposition coalition trouncing Najib Razak, the incumbent prime minister, and his ruling Barisan Nasional coalition (BN), in a shock election victory.
Like the first and the second presidents of Indonesia, Sukarno and Suharto, Dr. Mahathir or – Dr. M when he was in power in 1980s considered by his opponents and western media as a dictator since he and the two Indonesian presidents often arrested their political opponents and sent them to prisons and controlled media. However, Sukarno was admitted by his friends and foes as the leader that was able to unite a complex Indonesia that has 17,000 Islands, hundreds of ethnic groups and local languages as well different religions. Indonesians who supported and opposed Suharto also acknowledge his achievements in developing Indonesia economically. Everybody in Malaysia also admits that Malaysia becomes modern and prosperous due to Dr. M's long achievements.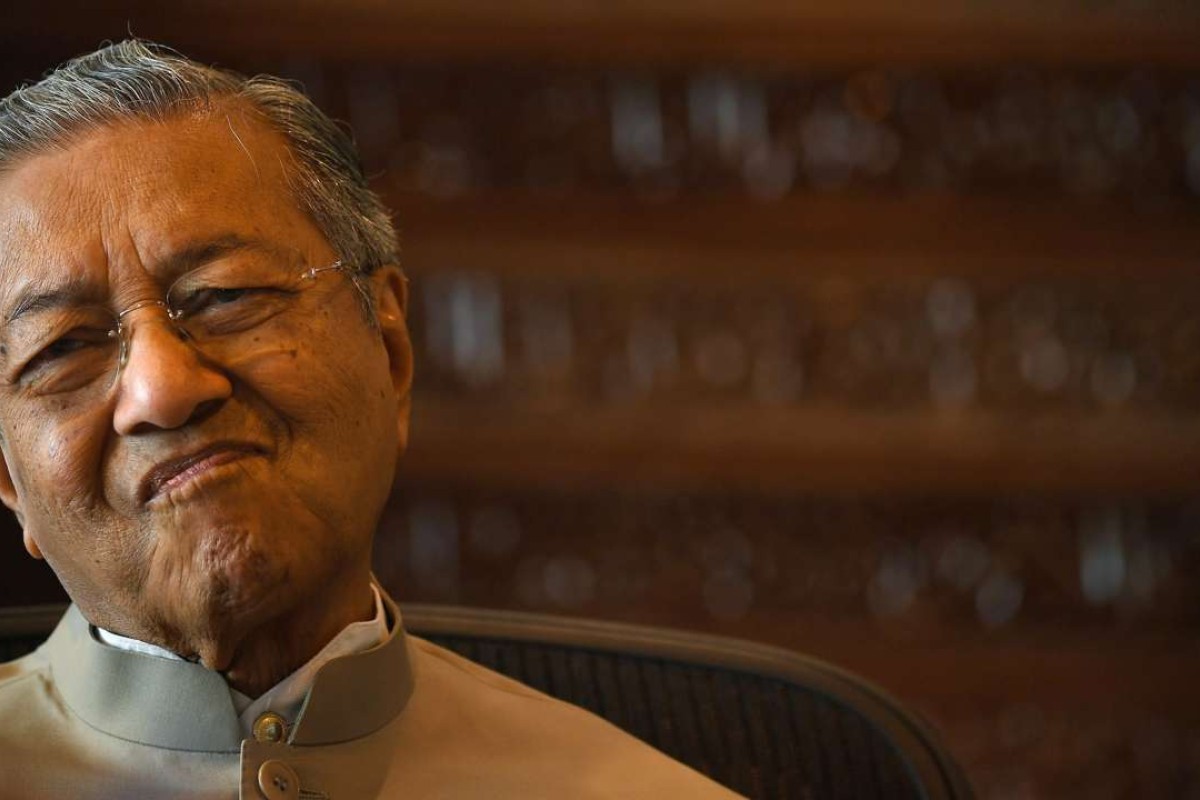 Dr. M during his administration focused on changing the mindset of Malaysians by introducing his Look East Policy in 1981, aimed at emulating some characteristics both economically and ethically of Asian countries mainly South Korea and Japan. It was a shift in focus of relation from the west particularly Britain. It also pushed Malaysia to follow East Asian countries in becoming diligent, hardworking, loyalty, communal spirit and perseverance to achieve the same level development of those countries.
Dr. M was also known as a leader who focuses on education. As an education minister in 1970's he was responsible for the introduction of the new curricula which were designed to offer holistic education. When he was Deputy Prime Minister he retained the education portfolio. He kept interesting in education after becoming Prime Minister in 1980's and He even continues to do so as a new Prime Minister in this 2018.
Apart from his political achievements, people around the world are just wondering how a person – a senior citizen at the 92 still has mental and physical as well as intellectual stamina since most of person at that age only stays at home, sleeping and doing nothing. When he was interviewed by The Strait Times asking the secret of his stamina, he said that he never overeat – that was the advice from his mother who said "when the food is nice, stop. He does not overstrain, and mentally young due to his activity to read lot of books on any subject, from the books he learnt important values such as right, proper and discipline. His advice to young people: read books.
Learning from Dr. M's story I remembered my late mother who passed away in 2007 at the age 0f 93-94. She was an uneducated lady but was influenced by my late father- a Muslim chaplain of Indonesian Army in Surabaya- Indonesia who bought hundreds books from Egypt, US, UK and Japan in 1940's; my mother began to learn how to read and write. As a result she read a lot of books and magazines, frequently recited holly Quran – writing down in Arabic and Indonesian certain verses. Then I understand the secret of Dr. M and my mother to have prolonged mental and physical stamina – that is keep moving and reading books. A friend of mine a medical doctor said that if a person above 40 does not move only lying on the bed then his/her strength declines by 10 up to 30%.
Therefore, I would like to convey to Malaysians – Congratulation you have such a wonderful new leader with extraordinary physical and intellectual stamina.
*A Special Staff of Rector of Airlangga University Surabaya
On International Affairs.
Proud
45%
Sad
0%
Excited
0%
Indifferent
0%
Inspired
55%
Amazed
0%