After four consecutive years as Asia's best restaurant, Bangkok's Gaggan has finally been dethroned.
Odette in Singapore managed to wrestle the title from the iconic Indian-fusion restaurant, famed for its emoji-filled menu.
Led by chef Julien Royer, Odette is located in Singapore's National Gallery and serves Asian-inspired modern French cuisine.
"What to say? It was not expected and we are very thankful to all the people who just love our food, our cuisine, our restaurant," Royer said in his acceptance speech, as reported by
CNN.
The glitzy ceremony, sponsored by S.Pellegrino & Acqua Panna, is considered by many to be the Oscars of the Asia fine dining world, bringing together top chefs from around the largest continent on the planet. The list is compiled based on votes from 300 industry insiders, including food writers, critics, chefs and restaurateurs.
Gaggan landed in second place, still retaining the title of Thailand's best — a bittersweet run for a restaurant that is due to close in 2020 as chef-owner Gaggan Anand plans new ventures in Japan.
Tokyo kaiseki eatery Den; German restaurant Sühring, run by twin brothers in Bangkok; and French-inspired Florilège in Tokyo rounded out the top five of Asia's 50 Best Restaurants list. Den Chef Zaiyu Hasegawa, who also won the chef's choice award, said he introduced Japanese truffles to his dishes over the past year, paired with soup and fish.
Surprise additions included the first-ever Malaysian winner, Dewakan Restaurant in Kuala Lumpur, and Manila's Toyo Eatery, helmed by chef Jordy Navarra.
"In the past year we just changed the menu," said Navarra, as quoted by Eater. "One of the fun things that we've been playing around with is making our own banana ketchup—it's super Filipino. I think it's one part of what we are."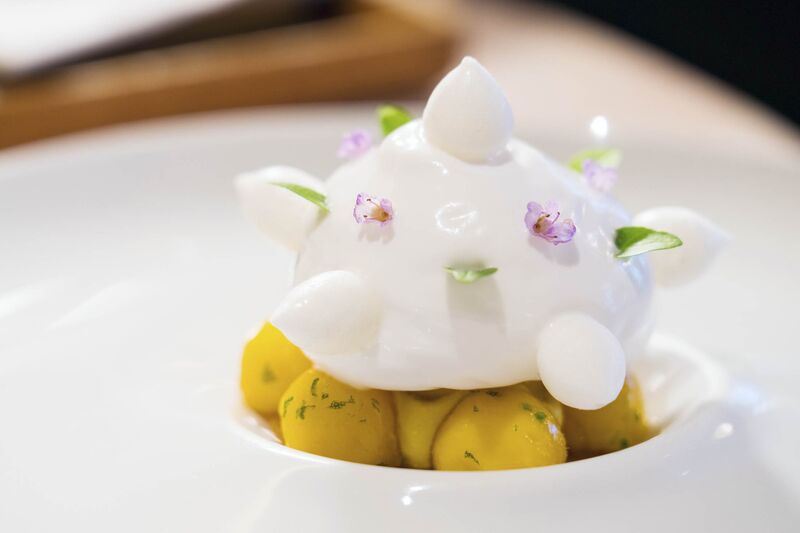 The last time a Philippine restaurant made the list was in 2017.
For the handful of restaurants that have consistently ranked among the top 50, their chefs say innovation is key.
Tetsuya Wakuda, chef of Waku Ghin at the Marina Bay Sands in Singapore which now ranks No. 40, said he experimented last year with a new ingredient—the muscle of a fresh pearl oyster.
"It is meaty, boasts sweet and delicious flavors and has a unique texture, unlike abalone or scallops," he said. It's the star in the dish "poached pearl's meat with confit of chicken and mushroom," which has taken a place on the menu alongside house signatures such as "marinated botan shrimp with sea urchin and caviar."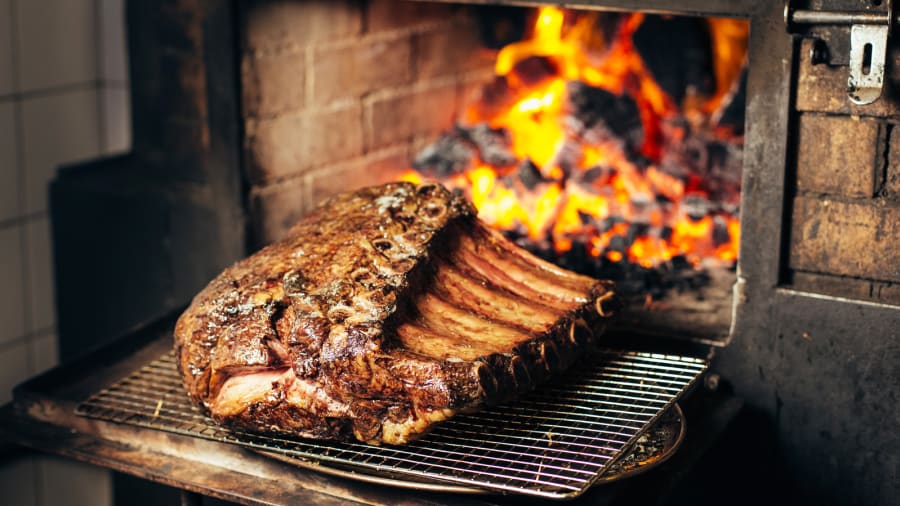 Here's the top 20 list for 2019:
1 Odette – Singapore
2 Gaggan – Bangkok, Thailand
3 Den – Tokyo, Japan
4 Sühring – Bangkok, Thailand
5 Florilège – Tokyo, Japan
6 Ultraviolet – Shanghai, China
7 Mume – Taipei, Taiwan
8 Narisawa – Tokyo, Japan
9 Nihonryori Ryugin – Tokyo, Japan
10 Burnt Ends – Singapore
11 The Chairman – Hong Kong
12 Otto e Mezzo – Hong Kong
13 Mingles – Seoul, South Korea
14 La Cime – Osaka, Japan
15 Belon – Hong Kong
16 Gaa – Bangkok, Thailand
17 Indian Accent – New Delhi, India
18 Il Ristorante – Luca Fantin – Tokyo, Japan
19 Bo.Lan – Bangkok, Thailand
20 Le Du – Bangkok, Thailand
21 Amber – Hong Kong
22 Nahm – Bangkok, Thailand
23 Sazenka – Tokyo
24 La Maison de la Naure Goh – Fukuoka, Japan
25 Sushi Saito – Tokyo, Japan
26 L'Effervescence – Tokyo, Japan
27 Jade Dragon – Macau, China
28 Paste – Bangkok, Thailand
29 Fu He Hui – Shanghai, China
30 Raw – Taipei, Taiwan
31 Shoun RyuGin – Taipei, Taiwan
32 Jaan – Singapore
33 Les Amis – Singapore
34 Vea – Hong Kong
35 Ministry of Crab – Sri Lanka
36 Wing Lei Palace – Macau
37 Neighborhood – Hong Kong
38 Lung King Heen – Hong Kong
39 Nouri – Singapore
40 Waku Ghin – Singapore
41 Toc Toc – Seoul, South Korea
42 Locavore – Bali, Indonesia
43 Toyo Eatery – Manila, Philippines
44 Seventh Son – Hong Kong
45 Quintessence – Tokyo, Japan
46 Dewakan – Kuala Lumpur, Malaysia
47 Sugalabo – Tokyo, Japan
48 Sorn – Bangkok, Thailand
49 Corner House – Singapore
50 Ta Vie – Hong Kong
Proud
33%
Sad
0%
Excited
33%
Indifferent
0%
Inspired
0%
Amazed
33%