ECONOMY
Vietnam
5 Vietnamese Firms Listed in Nikkei Asia300, the Biggest and Fastest-Growing Companies in Asia
The Nikkei Asian300 Review on Thursday released its second annual Asia300 Power Performers Ranking, a compilation of the biggest and fastest-growing companies from 11 economies in Asia.
The magazine has picked the companies based on market capitalisation and then adjusted for growth potential and geographic balance, to give readers a broader view across ASEAN economies in particular.
Viet Nam Dairy Products (Vinamilk), Vietnam's largest food processor, took the eighth spot, cracking the top 10 for the first time.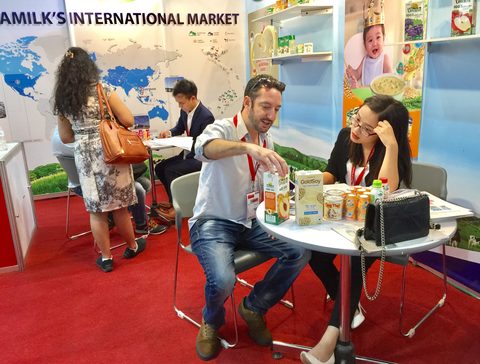 From the 20th place last year, Vinamilk has climbed to number eight, making it the only Vietnamese business in the top 10.
According to Asia Nikkei, Vinamilk is expanding rapidly overseas in a bid to boost its annual revenue to $3 billion this year. Last year, it posted a net profit of $412 million, up from 20 percent. It also account for about half of Vietnam's dairy market.
The other four Vietnamese companies in the second edition of the annual Asia 300 Power Performers Ranking are Vietcombank, tech company FPT, PetroVietnam Gas and real estate conglomerate Vingroup.
Vietcombank is one of Vietnam's four largest State-run commercial banks. It has been a major player in international trade payment settlement and is also boosting its retail lending.
Nikkei Asian Review mentioned these firms are "the dominant forces in the 21st century - the emerging multinationals poised to challenge the established Western brands."
This year, a total of 331 companies across Asia made the list. This included 83 Chinese enterprises, 44 enterprises of India, 42 Korean companies and 40 Taiwanese companies.
Southeast Asian countries such as Singapore, Malayssia, Indonesia, the Philippines, and Thailand have at least 20 firms. Vietnam has only five qualified firms in the list.
Proud
0%
Sad
0%
Excited
0%
Indifferent
0%
Inspired
0%
Amazed
0%