Credit by Illustration © its owner
With the current increase in trade between ASEAN and Korea, the goal of increasing it to US$200 billion is expected to be achieved before the 2020 deadline, according to the Vietnamese Ministry of Industry and Trade.
Speaking at the ASEAN-Korea Economic Partnership Forum in HCM City yesterday, Nguyễn Sơn, deputy general director of the ministry's Inter-agency Steering Committee for International Economic Integration, said ASEAN and Korea were key partners in many sectors, including trade, investment, tourism, culture, and construction.
Trade between the two increased from $8.2 billion in 1989 to $138 billion in 2014.
The bloc surpassed the US, EU and Japan to become Korea's second largest trade partner after China, he said, adding that country was ASEAN's fifth largest partner.
ASEAN is the leading investment destination for Korean firms. Last year Korea invested $5.7 billion in ASEAN member countries to rank fifth among investing countries and territories, though it was the largest in some, including Việt Nam.
Jeong-in Suh, Korean Ambassador Extraordinary Plenipotentiary to ASEAN, said ASEAN was not only a market but also a production base for Korean firms.
ASEAN offers opportunities but also challenges to Korean firms, he said, adding that Korean firms needed to have a long-term strategy for a market of 630 million people.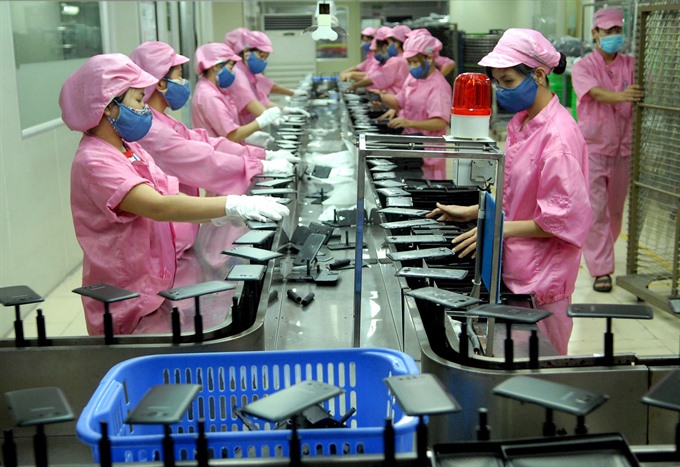 Prof Bunsoon Park of Korea University said with its young population and rapid growth, ASEAN was a promising market for all investors.
Since Japanese firms had begun investing in the region a long time ago, they have the upper hand over the Korean firms, which therefore need to make more efforts to penetrate the market, he said.
Developing partnerships with local businesses is an important factor in penetrating in the ASEAN market, delegates said.
Việt Nam- Korea trade
Sơn said Việt Nam was one of Korea's most important trade partners in the ASEAN bloc.
Since the free trade agreement between South Korea and ASEAN came into effect in 2007, trade between Việt Nam and Korea has been growing at around 19 per cent a year, and this was sustained even during the global economic crisis, he said.
The number of Korean firms investing in the high-tech and services sectors has increased consistently, which has helped change the economic structure in many localities, he said.
"We expect that large projects by leading Korean groups like Samsung and LG will help develop Việt Nam's part supply industries and enable Việt Nam to take part in the global value chain."
The Việt Nam-Korea FTA, which took effect this year, would boost bilateral trade, he said.
Việt Nam has signed 12 FTAs, of which 10 have taken effect, with nearly 60 economies, he said.
Investors in the Vietnamese market would automatically enjoy the attendant benefits when doing business with Việt Nam's FTA partners, he said.
Phạm Khắc Tuyên of the Ministry of Industry and Trade said besides large groups many Korean SMEs were also exploring investment opportunities in Việt Nam.
He urged Korean firms to invest in supporting industries and transfer technologies to Vietnamese firms.
Agriculture and seafood are among the promising sectors for Korean firms, he said.
Việt Nam and Korea target bilateral trade of $70 billion by 2020, up from $36.5 billion last year. — VNS

Read more at http://vietnamnews.vn/economy/345620/asean-korea-trade-blooms.html#tr6BtsXsLH8ha8uS.99
Proud
50%
Sad
0%
Excited
0%
Indifferent
0%
Inspired
0%
Amazed
50%