Credit by Featured Image Caption © Source
ECONOMY
Beyond
Meet the superpower of high-speed rails in Southeast Asia
China's grand plans to become a high-speed rail power in Southeast Asia is on track as a part of its "One Belt One Road" initiative. Although there are some obstacles, its ambition sounds quite feasible. We could say that its dream of becoming a high-speed rail power could begin in Southeast Asia.
Such judgment is not an exaggeration considering the recent movement of the Chinese traffic authorities. Most of all, China Railway Group Limited (CREC), one of China's largest state-owned companies, is making every effort to win the construction of the high-speed rail project signed between Malaysia and Singapore on Tuesday. Considering the July 21st reports of Xinhua News and other state-owned media outlets, it is almost certain that China will win the project. This is because China has been making great efforts for the last three years, and the country is confident it can beat other 98 competitors from several countries including Japan and Korea. In fact, CREC is likely to win the bid, considering the atmosphere on site.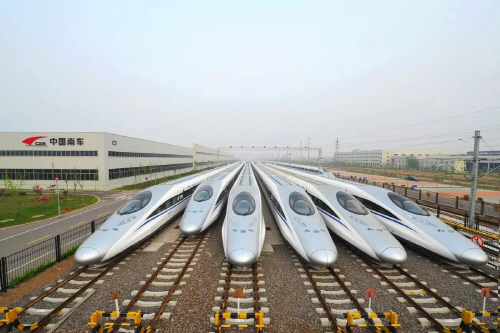 The recent construction commencement of the 417-kim high-speed railway project which will link China's Yunnan province and the Lao capital of Vientiane is another example that shows that China's ambition to become a high-speed rail power in Southeast Asia is not just a dream. The railway is expected to open after five years. Besides, the China-Thailand railway project that hit a bump recently, is likely to be on track again after being aggressively courted by China. This means that China's high-speed rail network that would stretch more than 3,000 kilometers starting from Yunnan province to Laos, Thailand, Malaysia, and Singapore is feasible. If this is the case, China could become a high-speed rail power in Southeast Asia, and even complete the basic blueprint of its One Belt One Road initiative. Ultimately, China's railway could be connected to Europe.
Obviously, there are some obstacles. The biggest one is the United States and Japan's efforts to curb China's ambition to dominate the high-speed railways. Along with Korea, Japan is participating in almost every bidding for projects promoted by Southeast Asian countries in an attempt to drag China down. Concerns over Chinese technology should not be overlooked either. The reality is well represented by recent recall of Chinese-made subway trains in Singapore. Chinese train maker CSR Sifang tried to ship faulty Singapore Mass Rapid Transit (SMRT) trains secretly back to China for repairs, however it was immediately revealed externally. Although China should overcome this weak point, the country is highly likely to become a high-speed rail power in Southeast Asia.
Source : huffingtonpost.com
Proud
100%
Sad
0%
Excited
0%
Indifferent
0%
Inspired
0%
Amazed
0%