In case you didn't notice, there's a pattern on the facade, where some buckets are turned inward or outward in order to give a message: "buku adalah jendela dunia". The quote, attributed by Mayor Ridwan Kamil, translates to "Books are the windows to the outside world".
The stacking of the ice cream buckets has been done with great ingenuity. It may seem random to the naked eye, but Heinzelmann says there is a very peculiar, yet significant, pattern to it all!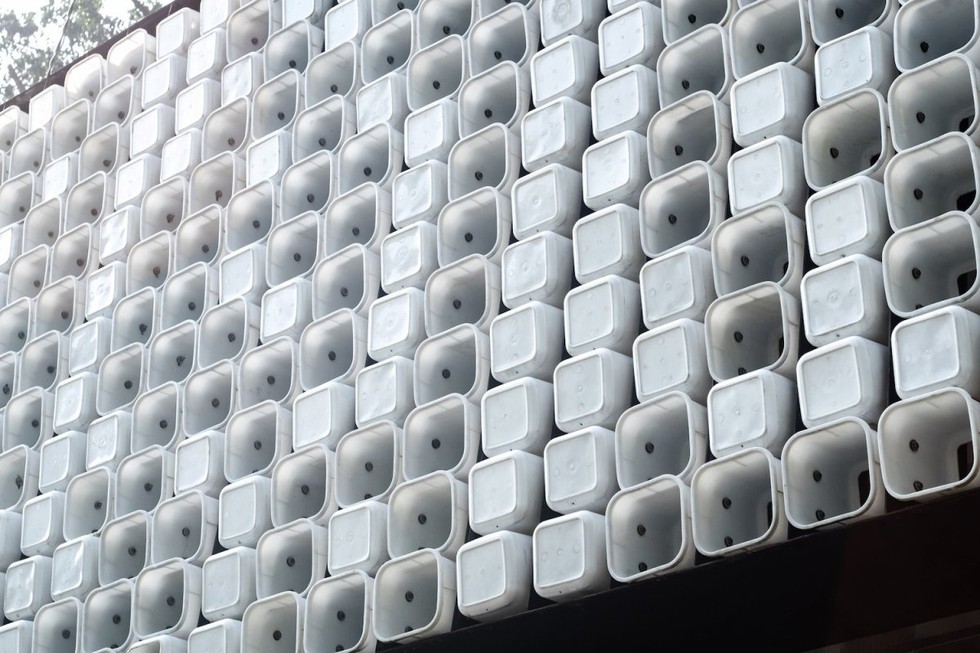 The words are written in binary code, with the bottom of the buckets representing ones while the open tops represent zeroes.
The micro-library is only 1720sqft in area, and since the plastic is semi-transparent, it allows just enough sunshine to come in and allow the readers to read the books without using any electricity during the day.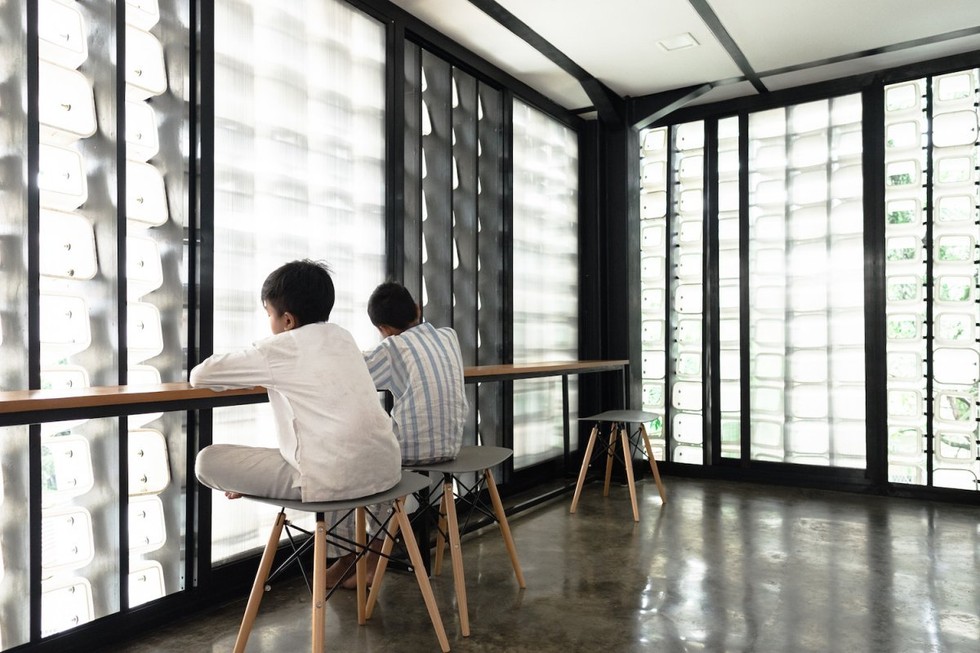 The books are kept in wooden shelves and there are wooden benches for readers to sit on. To enter the elevated facility, one needs to climb up a few steps to reach there, and at the bottom the steps run the length of the building in order to provide more sitting room.
Source : Star Pulse