Credit by (aviation nepal)
ECONOMY
Beyond
Himalaya Airlines to link Yangon, and Kuala Lumpur
Himalaya Airlines plans to extend its wings to Myanmar and Malaysia by the second week of February after getting another brand new Airbus 320. The carrier expects to induct the second jet into its fleet by January-end.
The Nepal-China joint venture airline will be flying twice weekly to Yangon, the capital of Myanmar, from February 24. The fare for the Kathmandu-Yangon-Kathmandu flight starts from Rs29,600 and the fare on the Yangon-Kathmandu-Yangon flight starts from $320.
Nepal signed an air service agreement with Myanmar in April 2006. Previously, Union of Burma Airways used to operate flights between Yangon and Kathmandu.
According to government statistics, Myanmar is among the top seven tourist source markets for Nepal. Last year, Nepal received 25,769 tourists from Myanmar, with a majority of them entering the country overland. Among them, 15,284 visited Lumbini, the birthplace of the Buddha.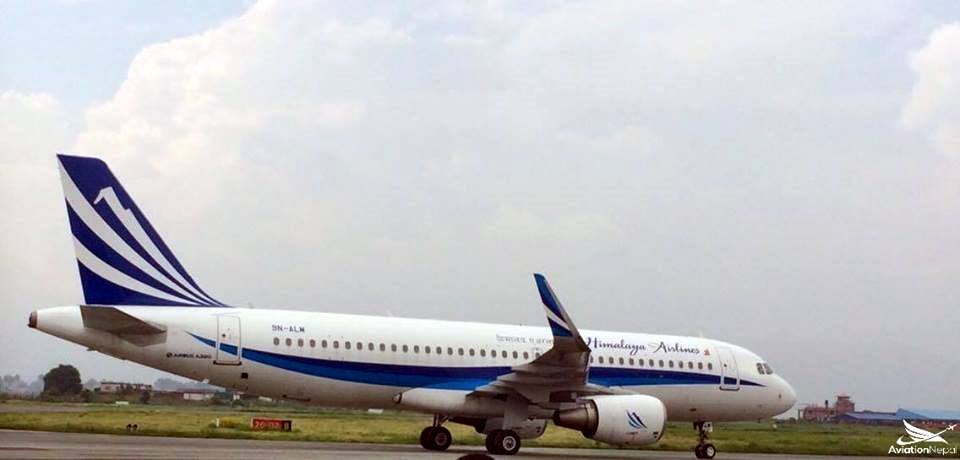 Picture: Himalaya Airlines (Nepal Aviation)
Likewise, Himalaya has announced the commencement of five weekly flights on the Kathmandu-Kuala Lumpur sector on February 10. With the entry of Himalaya, the route will be served directly by five carriers. Air Asia X, Malaysia Airlines, Malindo Air and Nepal Airlines currently fly between Kathmandu and Kuala Lumpur. The price of a round-trip ticket on the flight starts at Rs25,375, according to Himalaya. It has appointed Carnival Travel and My Golden Lion Aviation as its General Sales Agents (GSA) for Malaysia and Myanmar respectively.
"The launch of new destinations is part of Himalaya's commitment to connect Nepal directly with Asia Pacific countries and boost tourism as well as trade opportunities," said Vijay Shrestha, vice-president, administration of Himalaya. The carrier currently operates flights to Doha and Colombo.
Himalaya received its first Airbus A320 in March last year, and another one will be joining the fleet by January-end. The new Airbus with Nepal callsign 9N-ALV has 158 seats including eight in business class.
The airline plans to add two more aircraft by the end of this year. "We are thrilled to welcome our second aircraft which will help strengthen Nepal's air connectivity to the international network," said Shrestha.
The company plans to link various Asian and Middle Eastern cities initially. It expects to acquire 15 Airbus aircraft, including long-haul A330 wide body jets, to expand operations to Japan, Korea, Europe, Australia and America in the next five years.
Himalayan Infrastructure Fund Aviation Investment and Yeti World Investment hold a 51 percent stake in the company while Tibet Airlines owns the rest of the shares. According to Tribhuvan International Airport statistics, Himalaya Airlines carried 17,604 passengers in the first nine months of 2016.
Published: 18-01-2017 09:36 at http://kathmandupost.ekantipur.com/
Proud
100%
Sad
0%
Excited
0%
Indifferent
0%
Inspired
0%
Amazed
0%