Credit by Soldiers from the Surakarta Tourism Awareness Group (Pokdarwis) join in the Boyong Kedhaton carnival © The Jakarta Post
The Boyong Kedhaton carnival and the Adeging Kutha Sala dance closed the celebrations for the 272nd anniversary of the city of Surakarta on Saturday. Around 700 carnival participants, 135 dancers and 35 musicians participated in the festivities and entertained the crowds along Jl. Jenderal Sudirman.
The colossal dance of Adeging Kutha Sala portrays the move of Kartasura Palace to Surakarta, which marked the beginning of a new life for Sala (Solo).
In 1745, Sala was merely a small village on the banks of the Bengawan Solo River. It later changed and developed after Surakartan King Pakubuwono II moved the palace from Kartasura to Solo.
The carnival kicked off at the Ngarsopuro area in Mangkunegaran prior to going to Jl. Jenderal Sudirman. Among the participants included gamelan players, dancers, abdi dalem (royal servants), palace guards and various statues of elephants, monkeys and lions; just like the original boyongan procession 272 years ago.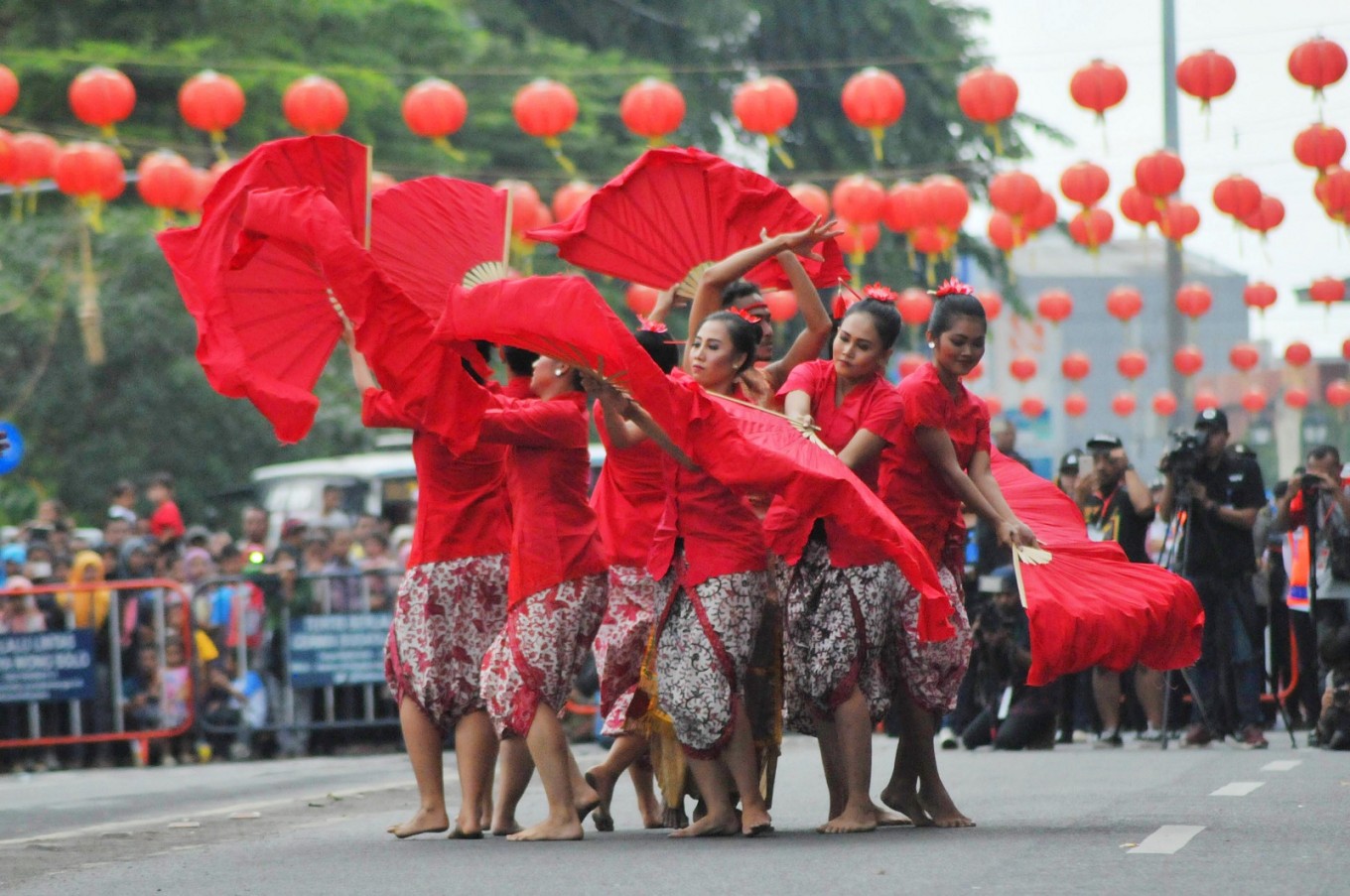 When the parade arrived at Jl. Jenderal Sudirman, around 5 kilometers away from the starting point, it continued with the Adeging Kutha Sala colossal dance.
Thousands of residents could be seen watching the show alongside the road.
The dance started with a depiction of the chaos that resulted from the aftermath of war due to Mas Garendi's (Amangkurat III's grandchild) rebellion, famously known as the Geger Pacinan incident. After the Kartasura Palace was destroyed, Pakubuwono II was forced to move the palace to Surakarta and change its name to Kasunanan Surakarta Hadiningrat Palace.
"A show like this serves as a reminder of our history. We should not forget where we come from. Let's develop the city together and not forget our origins," said Surakarta Mayor FX Hadi "Rudy" Rudyatmo during the opening ceremony.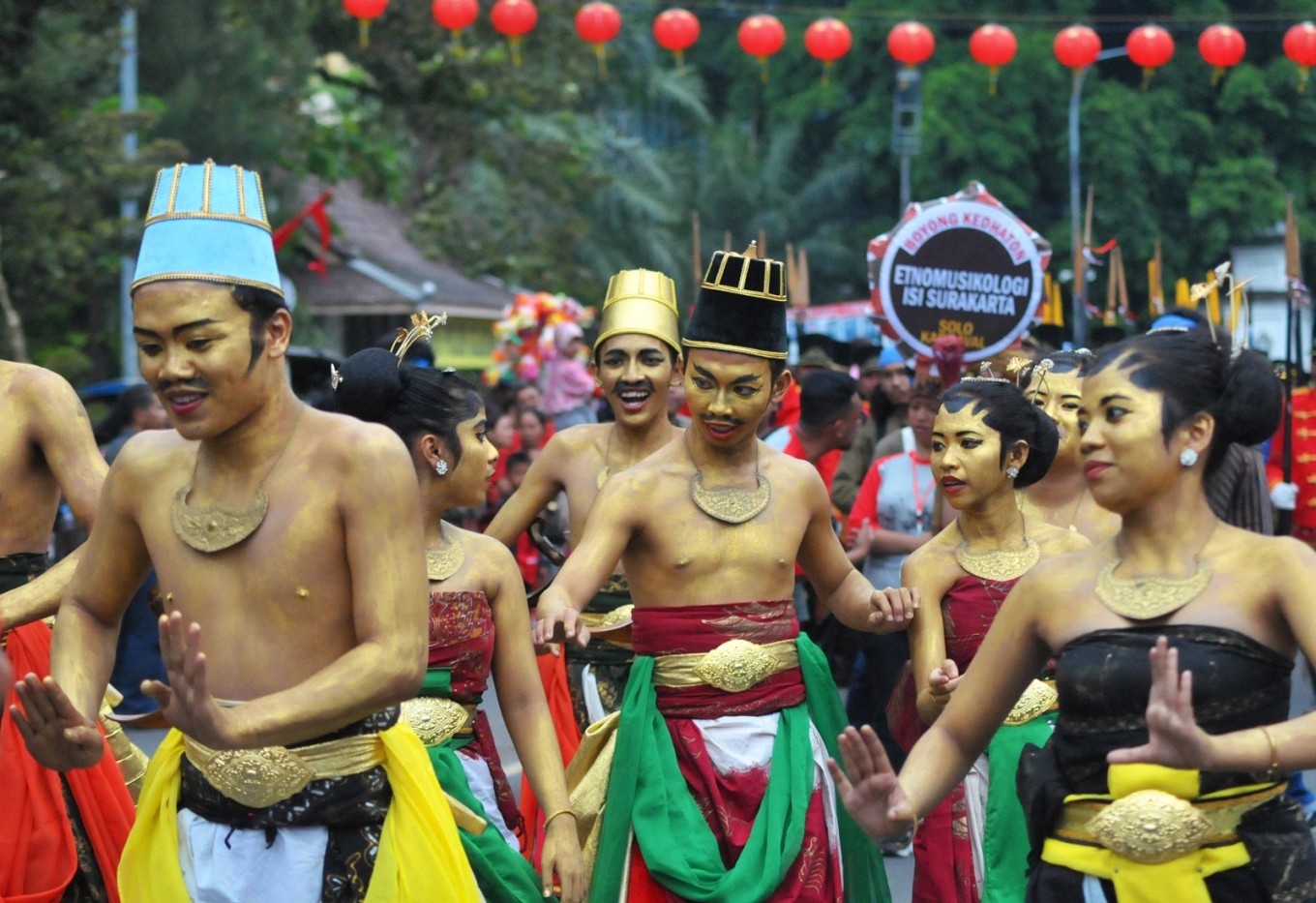 The performance continued with a dance that portrayed the launch of the new palace, marked by the arrival of Pakubuwono II, portrayed by acting sultan Kanjeng Gusti Pangeran Haryo (KGPH) Puger.
"On Feb. 17, 1745, Pakubuwono II declared Solo to be the center of government and named it Surakarta Hadiningrat," stated Puger.

Source : The Jakarta Post
Proud
100%
Sad
0%
Excited
0%
Indifferent
0%
Inspired
0%
Amazed
0%