Credit by University of Oxford | New Silk Road
Announced by Chinese President Xi Jinping in 2013, "One Belt, One Road" comprises of two routes — the Silk Road Economic Belt and the 21st Century Maritime Silk Road. The routes link China to Europe by way of Central Asia, Southeast Asia, South Asia and Africa.
Thailand hopes that China's "One Belt, One Road" (OBOR) initiative would boost trade and investments as well as increase the number of tourists visiting Thailand from Eurasian countries, including Kazakhstan which is hosting the Astana Expo 2017.
Nat Pinyowattanacheep, Thailand's ambassador to Kazakhstan, said that although the trade value between Thailand and Kazakhstan is currently not much due to transport issues as the cargo must be shipped via Moscow, Thailand hoped the OBOR's key AH1 route would shorten transportation time. AH1 would link China, Vietnam and Thailand and thus boost trade between Thailand and the Eurasian countries.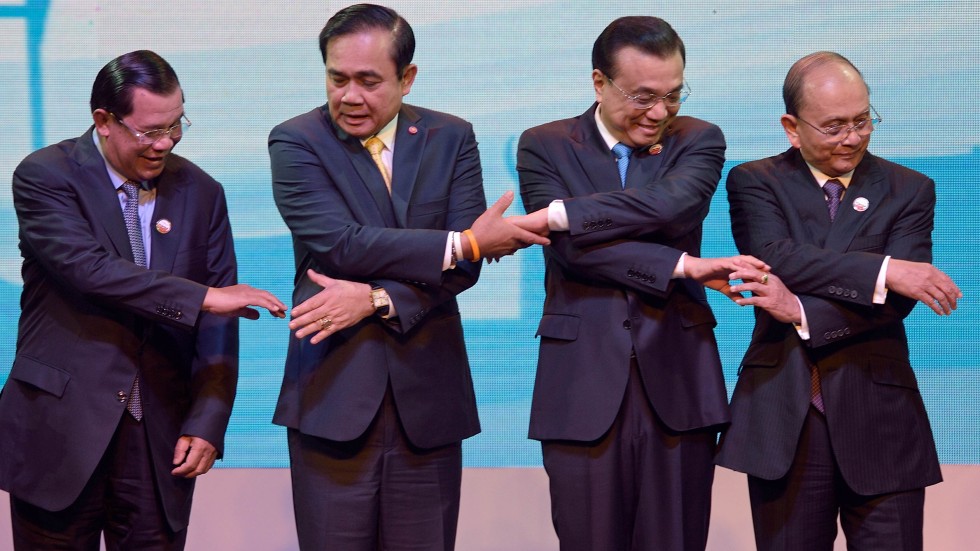 The Eurasian Economic Union (EAEU), comprising more than 180 million people, includes Armenia, Belarus, Kazakhstan, Kyrgyzstan, Russia and Moldova, the latter becoming the first Observer member of the Union on April 14 this year.
During Prime Minister Prayut Chan-o-cha's official visit to St Petersburg, Russia, in mid-May and for the Asean-Russia Summit, there were discussions on boosting trade volumes between the two sides by five times within five years.
There were moves towards a free-trade agreement with the EAEU. The Thai Commerce Ministry and the Russian Ministry for Economic Development also signed a memorandum of understanding on trade and economic cooperation.
"Kazakhstan wants to become this region's financial hub like Dubai is to the Middle East," Nat said.
Nat also urged Thai businesses to adjust themselves and view this region as a niche market with demand for food. He said Thailand had a clear edge in supplying halal food, as well as for food crops such as coconut oil.
"If Thai investors would explore investment opportunities in Eurasian countries, it could augur well for the future," he added.
Kazakhstan, with abundant raw petroleum and minerals, has per capita GDP of UD$18,000 per head. About 50,000 Kazakh tourists visit Thailand each year. There are plans to launch marketing activities to woo more Kazakh visitors, he added.
Thailand's Vice Minister for Energy, General Surasak Srisak, said that the Astana Expo 2017, held on a 1.74-million square metre plot of land in Astana under the theme "Future Energy" was expected to get 500,000 visitors and participants from 115 countries and 20 international organisations from around the world.

Source : The Nation | CNBC
Proud
100%
Sad
0%
Excited
0%
Indifferent
0%
Inspired
0%
Amazed
0%