Credit by Backpack trough Indonesia © Natgeo video youtube
Indonesia has recorded an increase in the rate of foreign tourist arrivals between January and April this year compared to its three neighboring countries of Singapore, Malaysia and Thailand, according to the Central Statistics Agency (BPS).
BPS data shows that the archipelago welcomed 4.2 million foreign tourists in the four-month period, an increase by 19.34 percent from last year. The month of April alone saw a significant jump of 1.14 million visits, a 26.75 percent year-on-year increase from 901,090 foreign tourists in April 2016.
Meanwhile, according to The Business Times, Singapore welcomed 5.79 million foreign tourists in the first four months of 2017, an increase by 4.4 percent from the same period last year, with 1.1 million Chinese and 968,000 Indonesian visitors.
"The strengthening of the Singapore dollar is expected to persist this year, and this could continue to deter some Indonesians from traveling to Singapore," said Cushman & Wakefield research director Christine Li, as quoted in the article.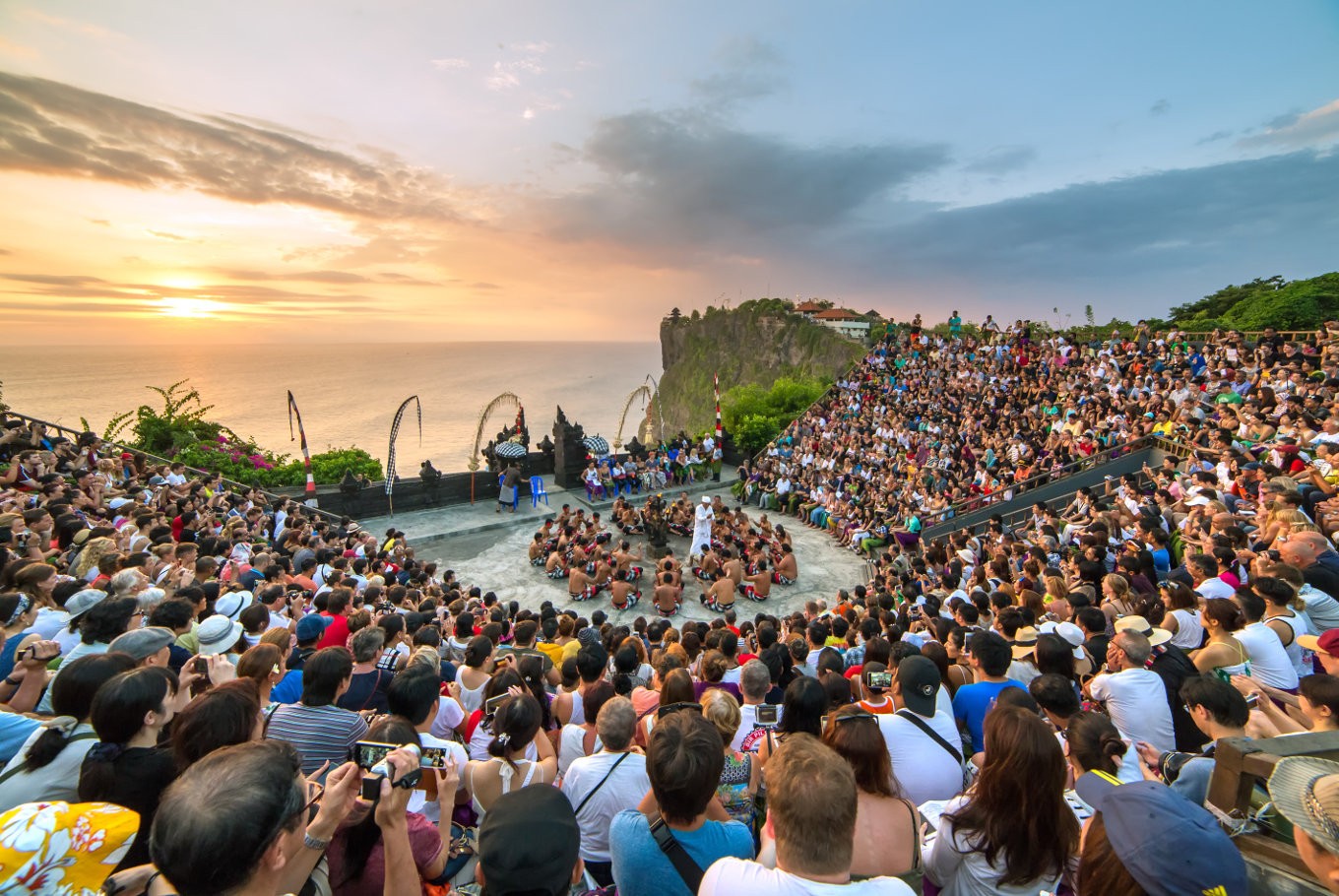 Singapore's hotel sector revenues reportedly decreased by 2 percent to about S$1.06 billion (US$767.34 million), with average room rates (ARR) experiencing a 2.3 percent decrease.
Meanwhile, Xinhua reported that the number of tourist arrivals in Malaysia had dropped by 0.5 percent in the first quarter of 2017.
Malaysia saw its greatest first-quarter slump in visitors from the United States, which fell by 12.9 percent to 52,237 visitors according to The Star. The slump ranked US tourists 14th of the top 15 nationalities visiting Malaysia during the period, but the number of tourists from China rose 7.5 percent to 551,000 visitors, ranking them third.
As for Thailand, its Ministry of Tourism and Sports recorded 12.02 million tourists in the first quarter of 2017, a 2.91 percent year-on-year increase.
The Thai ministry also recorded declines in tourist arrivals from several nations, with Chinese visitors showing the biggest drop at 7.5 percent. The highest recorded increase was in Russian tourist arrivals, with a 34.35 percent increase to 595,618 visitors. Meanwhile, arrivals from India rose 14.29 percent to 107,451 visitors, leading tourist visits from South Asia.
Source : The Jakarta Post | The Business Times | Kompas
Proud
50%
Sad
0%
Excited
50%
Indifferent
0%
Inspired
0%
Amazed
0%