Credit by Scuba diving © HD Desktop Wallpaper
It's been said that we know more about the moon than we know about our own oceans.
That's probably total rubbish. In any case, the moon is about as interesting as a cold, hard ball of rock floating around empty space. The oceans on the other hand can captivate even the most cynical of aesthetes. But they are fragile things.
News website CNN recently ran a listicle article on the 10 Best Dive Sites in Asia.
1. Pulau Sipadan, Malaysia
Pulau Sipadan is the only oceanic island in Malaysia, and before 2002 was the subject of an intense territorial dispute between Malaysia and Indonesia. It's rated by many dive journals as one of the top dive destinations in the world.
2. Similan Islands, Thailand
The white sandy beaches, dramatic boulders and sparkling waters of the Similan Islands in the Andaman Sea are perfect for relaxing. Their remote location and marine life -- including manta rays, whale sharks, turtles and a myriad of other fish species -- also makes them a world-class diving destination.
The 11 islands of the archipelago became a protected National Park of Thailand in 1982 and are protected by strict laws.
3. Derawan Islands, East Kalimantan, Indonesia
Stingless jellyfish are some of the more unusual creatures to be found in the seas around the Derawan Islands, which consist of four inhabited islands and two uninhabited islands off the east coast of Borneo.
The jellyfish pictured here are foraging for food in Kakaban Lake on Kakaban Island.
Free from natural predators, the jellyfish lost their defense systems over thousands of years of evolution.
4. Mergui Archipelago, Myanmar
Consisting of some 800 islands, the Mergui Archipelago is a largely desolate area, tucked away from the rest of the world. Popular with exploratory divers, it offers huge boulders, caverns, tunnels and drop-offs.
As well as sharks and manta rays, a diver might encounter red lionfish (pictured). Their spectacular frills conceal venomous spines on their backs. The spines are used for defense only.
When predating, lionfish rely on their quick reflexes to swallow prey whole.
5. Raja Ampat Islands, Indonesia
Off the northwestern tip of Indonesia's West Papua province, the Raja Ampat Islands have the highest recorded diversity of fish and coral on earth -- an amazing 537 coral species and 1,074 fish species can be found here, according to The Nature Conservancy.
To date, the islands have been relatively resistant to coral bleaching and disease. They are credited with replenishing other reefs with coral larvae.
6. Andaman Islands, India
The elusive ribboned sweetlips is one of the colorful inhabitants of the Andaman Islands. These fish can grow up to 50 centimeters in length. They live alone in deep water and feed on crabs, shrimps and sea snails.
Feeding is facilitated by their bright colors, which camouflages them against the corals.
7. Komodo Island, Indonesia
The variety of marine life around Komodo Island ranges from sunfish, mantas, dolphins and eagle rays to the fascinating pygmy seahorses, ornate ghost pipefish and blue-ringed octopus, making this one of the most diverse and vibrant dive spots on the planet.
8. Tulamben, Bali, Indonesia
The small fishing village of Tulamben hosts one of the most popular dive sites on Bali. During World War II, a Japanese torpedo sank the USAT Liberty, a U.S. Army transport ship.
The 120-meter-long wreck is now home to a variety of fish species, such as batfish, angelfish, puffer fish and hawkfish.
9. Kerama Islands, Okinawa, Japan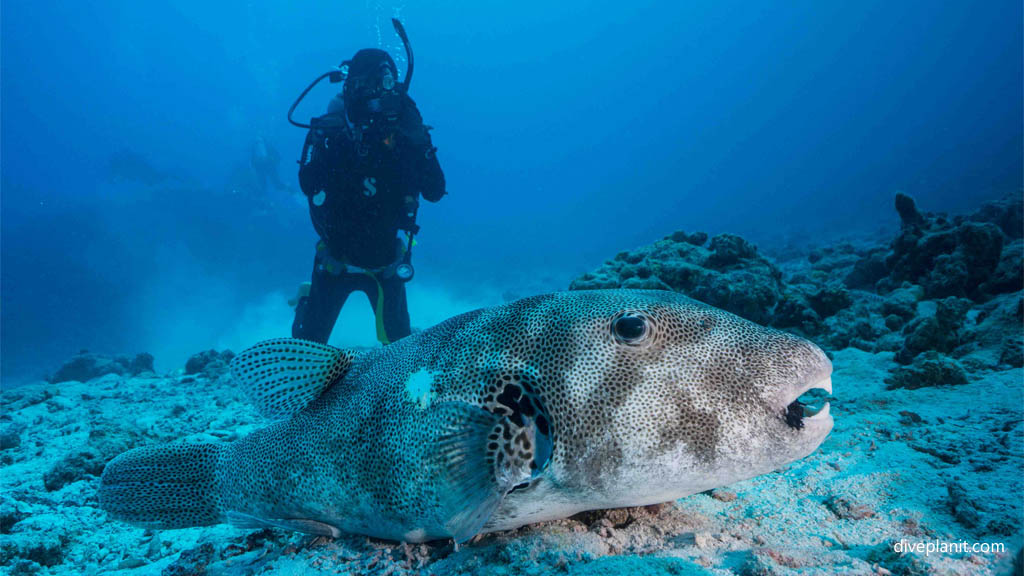 The Kerama Islands are host to 76 dive sites, and are relatively wewell-protectedhanks to a local community that has embraced both its natural oceanic ecosystems and tourism.
10. Tubbataha Reef National Marine Park, Philippines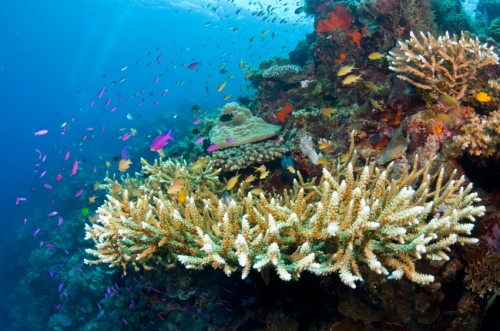 Declared a world heritage site by UNESCO in 1993, the Philippines' Tubbataha Reef National Marine Park is crawling with marine life. Sharks, turtles and reef fish can often be found congregating around the atoll.
The U.N. describes the area as "a pristine coral reef with a spectacular 100-meter perpendicular wall, extensive lagoons and two coral islands."
Proud
63%
Sad
0%
Excited
13%
Indifferent
0%
Inspired
0%
Amazed
25%