URBAN LIFE
Thailand
Ofo Takes Bike-sharing Craze to Malaysia and Thailand, Can It Solve City's Transport Problem?
China's leading bike-sharing company, Ofo, on Thursday announced its expansion into Malaysia, two days after it entered the Thai market, China's Xinhua news agency reported.
It marks the latest step toward its ambitious goal to cover 200 cities in 20 countries by the end of this year.
A total of 500 of Ofo's signature yellow bikes have been placed in the tourist destination of Malacca. The number is expected to grow to some 2,000 by the end of August, according to the company.
Malaysia is the sixth overseas market for Ofo, following Singapore, the United States, Britain, Kazakhstan and Thailand.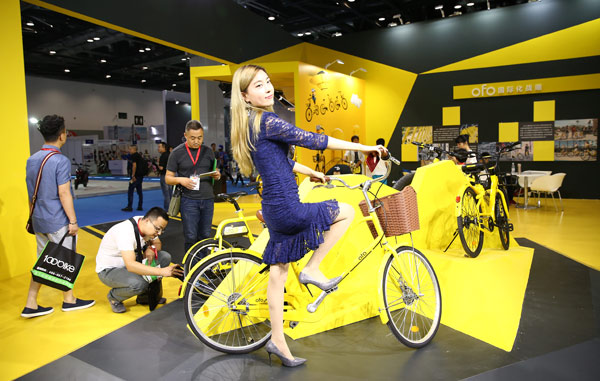 Cao Xiao, in charge of the Asia-Pacific department of Ofo, said the company hopes to serve local residents and tourists in Malacca and help the city improve transportation and the environment.
Meanwhile in Thailand, a total of 6,000 bikes will be put into use in the capital city of Bangkok by the end of September, after a successful month-long trial run was earlier completed at the Thammasat University in Bangkok. And the number is set to increase by 5,000 per month after that, according to China Daily.
A ride on an Ofo bike will costs 5 baht (US$ 0.15) per 30 minutes, with a deposit of 99 baht (US$ 2.97). The bikes will be offered for free for the first three months.
"Thailand has a population of nearly 70 million and traffic jams have become a big headache in cities like Bangkok and Chiang Mai," said Cao Xiao.
"By offering Thailand users a customized service, we hope the transport system in major Thailand cities can be improved with our shared bikes in the near future."
Earlier this year, this Beijing-based company joined forces with the United Nations Development Program (UNDP) to raise public awareness on climate change. UNDP and Ofo will also establish a joint scholarshi program to support environmental research projects and will provide small grants to start-ups offering green products and technologies.
Currently, Ofo operates around 6.5 million shared bikes around the world. Statistics shows that it has offered over 2 billion rides for customers in more than 150 cities.
Proud
50%
Sad
0%
Excited
50%
Indifferent
0%
Inspired
0%
Amazed
0%