Indonesian photographer Daniel Tjongari shot a series of photos showing the beautiful misty forests around the Borobudur temple found in Magelang, Central Java, Indonesia.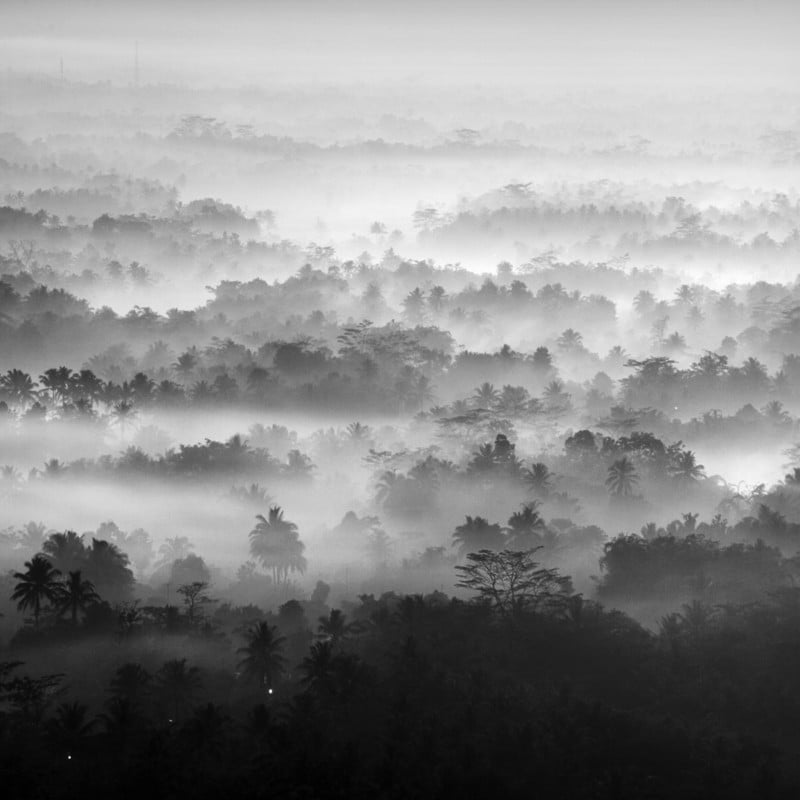 This famous Buddhist temple, dating from the 8th and 9th centuries, is located in central Java. It was built in three tiers: a pyramidal base with five concentric square terraces, the trunk of a cone with three circular platforms and, at the top, a monumental stupa.
The walls and balustrades are decorated with fine low reliefs, covering a total surface area of 2,500 m2. Around the circular platforms are 72 openwork stupas, each containing a statue of the Buddha. The monument was restored with UNESCO's help in the 1970s.
As we look out to the hills and forests surrounding Borobudur, it isn't hard to imagine how explorers must have felt when they stumbled out of the forest in 1814 to find such a sight lost to the world for almost 500 years. The awe-inspiring monument features the largest and most complete collection of Buddhist relief sculptures on the walls of its seven terraces – all of which detail the story of Buddhist cosmology.
You can find more of Tjongari's work on his website and on Behance.
Image credits: Photographs by Daniel Tjongari
Proud
60%
Sad
0%
Excited
0%
Indifferent
0%
Inspired
0%
Amazed
40%