Credit by Shutterstock/The Telegraph
Thailand has seen an explosion of internet shopping in recent years as consumers become more tech savvy. And if that's anything to go by, e-commerce in Southeast Asia is taking off as well.
Online retail sales in Thailand of everything from washing machines and televisions to fish sauce are growing more than 100 percent, far outpacing purchases made at traditional stores, where sales are rising about 10 percent.
That's down to a combination of stronger and faster internet speeds in the country and the success of online merchants, like Lazada. Thailand's third-biggest mobile-phone company, Total Access Communication Pcl, estimates that Thais spend up to six hours a day on social media websites, like Facebook and Youtube.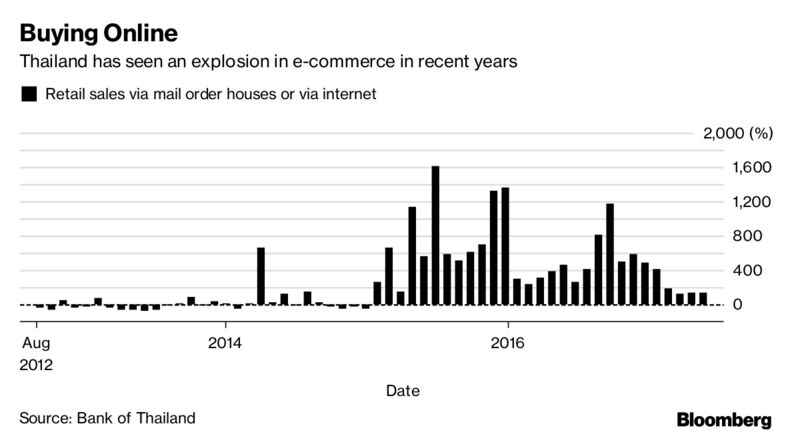 This is great news for both the e-commerce players in the region as well as the consumers. This also signals the breakout moment for South East Asia in terms of e-commerce and signals what is to be expected in the not-too-distant future.

What is currently happening in Thailand and Southeast Asia is the tip of the iceberg in terms of opportunities that are available. While online sales in Southeast Asia have been growing strongly, they still account for less than 4 percent of overall retail purchases, Maybank economists Chua Hak Bin and Lee Ju Ye said in a report.
Bigger markets, like China and South Korea, already have higher penetration rates of online retailing of 16 percent and 18 percent respectively.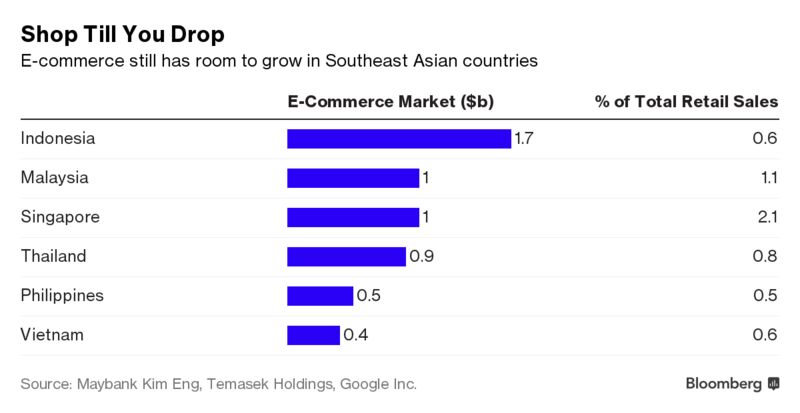 That shows the potential for Southeast Asia, where e-commerce sales could grow to 5 percent to 10 percent of overall retail purchases over the next five years, according to Maybank.
With investments coming in to the space to expand both marketing and operations the region has seen strong fundamental growth in the online retail segment.
Alibaba Group Holding Ltd. founder Jack Ma recently signed up to be a member of a government panel in Indonesia tasked with steering the e-commerce industry in Southeast Asia's most-populous nation. Macquarie Research estimates online retailing in the country can reach $65 billion by 2020.
Proud
50%
Sad
0%
Excited
0%
Indifferent
50%
Inspired
0%
Amazed
0%