Credit by The home by Vo Trong Nghia Architects © Lost in Internet
As more and more citizens more from rural areas move to Vietnam's cities, the country is set to become a middle-income nation by 2025. As such, its tropical green spaces are being swallowed up by the metropolis - an issue that one architecture firm is trying to solve with a home where plants grow through the floors.
The Stacked Planters House in Ho Chi Minh city features private areas contained in exposed concrete that appear to be stacked at random, but in fact provide spaces for holes in which greenery can thrive and grow.
To highlight that inner-city developments and green spaces don't have to be mutually exclusive, the home was built with the typical, three-generation Vietnamese family in mind.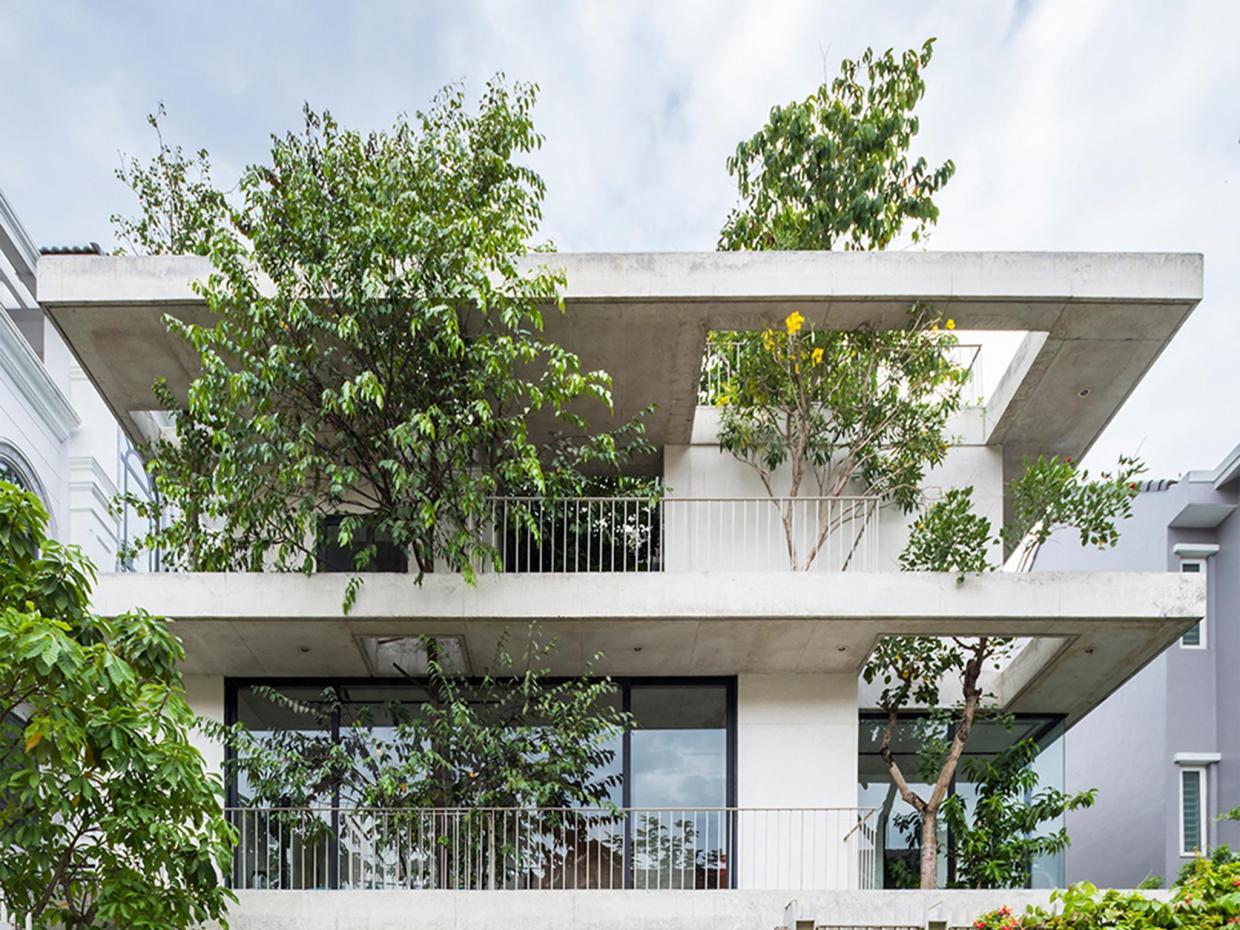 On the ground floor, the entrance gives way to an open-plan living and dining area with sliding doors that lead out onto a poolside patio area. The upper two floors feature bedrooms, bathrooms, a shrine, and full-height glazing to let in natural light.
The home by Vo Trong Nghia Architects was designed as part of its House for Trees project, which aims to "bring greens back to the city and forge an intimate relationship between humans and nature".
A showcase of what can be achieved when the built environment is considerate of nature, the homes are intended to "serve as a small park in a dense neighbourhood," according to VTN.
The Bamboo House, also in Ho Chi Minh City, is part of the same project. That design uses the city's narrow 'hem' alleyways as a space for bamboo plants to grow. Another home in the series features gardens on stacked levels that peek through holes in concrete walls.
Source : The Independent | Design Boom | Lost in Internet
Proud
33%
Sad
0%
Excited
0%
Indifferent
0%
Inspired
33%
Amazed
33%