Credit by Asia Tourism | Loy Krathong Festival
Loi Krathong is one of the best-preserved traditional, romantic and most beautiful festivals celebrated in Thailand, illustrating the close relationship between the Thai way of life and water.
Also called Lantern Festival or Festival of Floating Bowls, it is a traditional Thai cultural festival of lanterns, wishes and lights that will take place on November 3 this year.
As reported by Financial Express, this festival is held across Thailand; however the most popular regions to experience the festival are Bangkok, Chiang Mai, Phra Nakhon Si Ayutthaya, Sukhothai, Suphan Buri and Tak.
This festival is celebrated on the night of the full moon of the 12th Lunar month (usually in November), where people gather at lakes, rivers, canals, and other waterways to set adrift krathong.
The Thai word 'Loy' means 'to float in Thai, while 'Krathong' is a small raft, about a hand span in diameter, made from a section of banana tree trunk – although today specially made bread 'flowers' or even Styrofoam are used.
Thais decorate their Krathongs with elaborately-folded banana leaves, flowers, candles, and incense sticks. Some people also add hair or fingernail clippings.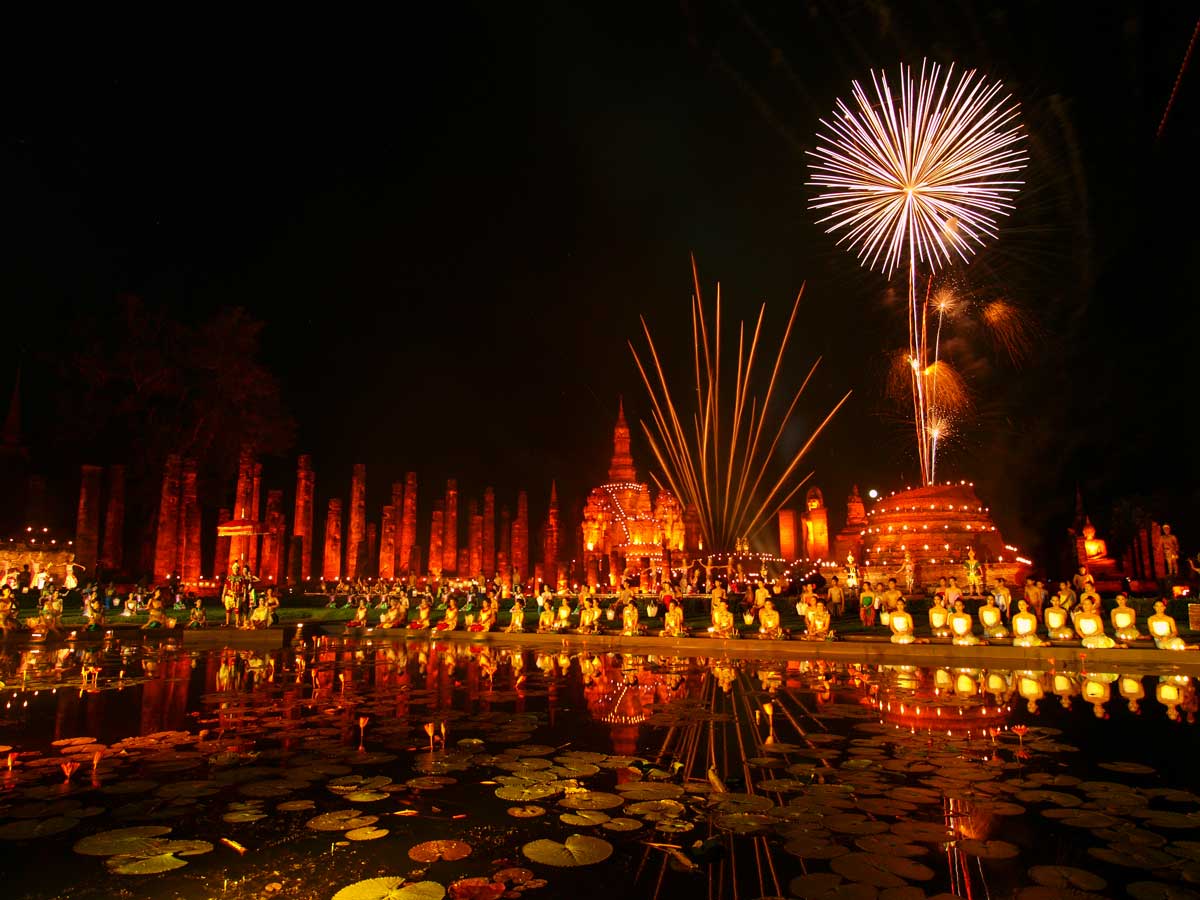 The act of floating Krathongs on rivers, canals or any other body of water symbolises letting go of grudges, problems and anger so that one can start life afresh – a cleansing tradition of sorts.
The idea being that all people should prepare suitable offerings to present to the river spirits in order to obtain pardon and the absolution of their sins. In doing so the Thais are also welcoming the spirit of good fun or 'sanook' – something they know a lot about.
Loi Krathong is celebrated widely in Bangkok with various kinds of entertainment, and it is organised at many locations, not only at riverside venues.
Do not miss this picture perfect festival of lights as all water bodies, be it rivers or lakes, are lit up by rafts decorated with candles, flowers and incense sticks. Watch out for illuminated boat displays along the Chao Phraya River, cultural programmes, fireworks, and hot air balloons, among many other attractions.
The Nation compiles the best venues and events to experience this festival.
Proud
20%
Sad
0%
Excited
40%
Indifferent
0%
Inspired
0%
Amazed
40%