ECONOMY
Malaysia
Malaysian Economy Expands at Fastest Pace in More Than 3 Years
Malaysia's economy grew at the fastest pace in more than three years in the third quarter, supported by resilient domestic demand and a manufacturing sector that's benefiting from booming global trade.
Bloomberg reported that Malaysia has emerged as one of the bright spots in Southeast Asia this year, with economists upgrading growth projections amid an export recovery.
Malaysia's economy grew 6.2 per cent in the third quarter from a year earlier, topping a Reuters poll forecast of 5.8 per cent and recording the fastest growth since the second quarter of 2014.
Prime Minister Najib Razak raised his forecast for this year to as much as 5.7 percent in a budget speech last month, while also outlining tax cuts and bonus payments to government workers that will help spur consumer spending into next year.
Describing Malaysia's 2017 economic performance as an achievement, Mr Najib Razak on Friday (Nov 17) said this means Malaysia is among a handful of countries this year that recorded an accelerated growth.
The growth is also in line with the demands of Islam, which sets the highest standards in all matters, he added.
"As Muslims, we have to set a high level of excellence in whatever it is we want to achieve. As such, we need to ensure that whatever targets w
e set for ourselves, we give our best to achieve them," he said to TODAYonline.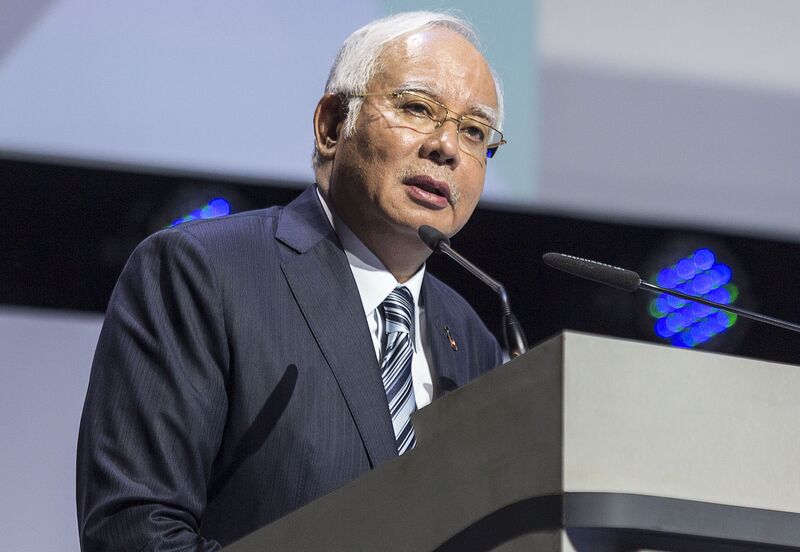 The government is projecting growth of 5 percent to 5.5 percent in 2018.
The central bank may be among the first in Asia to begin tightening monetary policy as growth and inflation accelerate.
Bank Negara Malaysia said last week it may consider reviewing its "current degree of monetary accommodation," given the strength of global and domestic economic conditions. Consumer prices rose at the fastest pace in five months of 4.3 percent in September.
"Favorable economic prospects accord greater flexibility to review the degree of monetary accommodation," the central bank said in the GDP statement on Friday, as reported by Bloomberg.
Proud
43%
Sad
0%
Excited
0%
Indifferent
0%
Inspired
0%
Amazed
57%