Credit by Bangkok vs Jakarta © Seasia
Bangkok and Jakarta are two megacities in Southeast Asia. These two capital cities are globally known for its complexity of population but they are just more than that, thus herewith you may find what's more interesting and delightful about Bangkok and Jakarta in a single click.
Putting them side by side, facts are derived from many reliable sources. This piece of an article also covers general facts and figures, some fun facts as well as few little-known facts about both cities.
THAILAND'S BANGKOK
1. "Krung Thep Mahanakhon Amon Rattanakosin Mahinthara Yuthaya Mahadilok Phop Noppharat Ratchathani Burirom Udomratchaniwet Mahasathan Amon Piman Awatan Sathit Sakkathattiya Witsanukam Prasit". This traditional name of Bangkok and has been listed as the longest name for a place by Guinness World Book of Records.
2. Bangkok is fondly referred to as the 'Venice of the East' due to its active nightlife scene as well as having as many canals as Venice in Italy. It is also called 'City of Angles' due to its fascination with city planning.
3. Bangkok is the prime and most populated city of Thailand with one of every ten Thai people living there. This city has a population that exceeds 5 million, and it's the only city to have surpassed the one million resident milestone.
4. Bangkok holds the title as the world's hottest city! It's not that daily high temperatures are really extreme, it's more the fact that the city remains hot year around.
5. It is estimated that Bangkok's population would reach 10.13 million in 2020. By 2030, the capital is expected to become one of the world's megacities with a population surpassing 11.52 million.
6. Thailand was never colonised and it is also the fact that the French occupied the provinces of Chanthaburi and Trat on the Cambodian border in 1895, returning them to Thailand in exchange for the western part of Cambodia.
7. You might not expect many wild animals to live in a busy city like Bangkok, but in fact, there are plenty. Bangkok actually has its own wildlife and you may visit Lumphini Park in Silom to witness yourself.
8. People might not think of incredible skylines when they heard of Bangkok, but from now on, they should.
Bangkok has a building in the shape of a robot and one that looks like an elephant. It has a brand-new 'pixelated' residential tower called Mahanakhon, and a handful of skyscrapers with open-air rooftop bars perched way up over the urban grid.
9. All of the temples pictured on the Thai baht coin are in Bangkok.
10. At 132.2 metres, Bangkok's International Airport features the world's tallest aircraft control tower.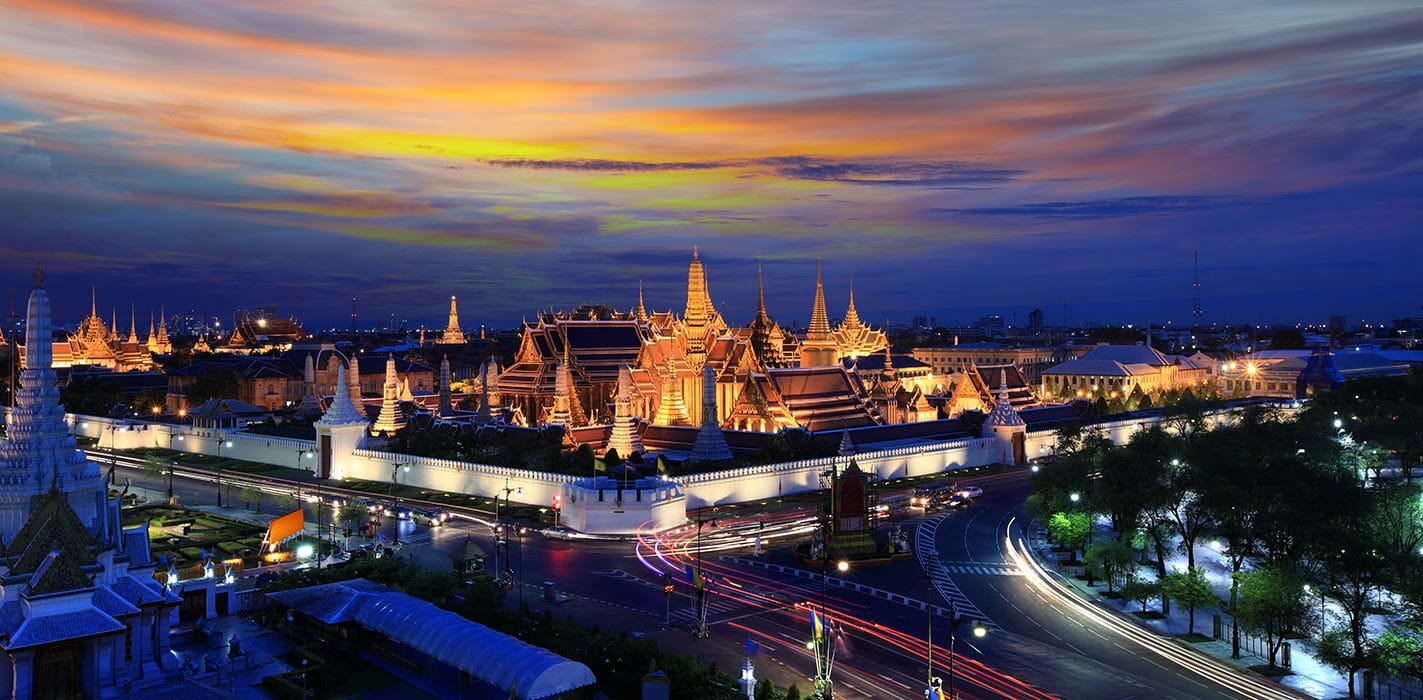 INDONESIA'S JAKARTA
1. Jakarta was known by following names as Sunda Kelapa (397-1527), Jayakarta (1527-1619), Batavia (1619-1942), and Djakarta (1942-1972).
2. Jakarta derives from the word Jayakarta. The origins of this word can be traced to the Old Javanese and ultimately to the Sanskrit language; jaya (victorious) and krta (accomplished, acquired), thus "Jayakarta" translates as "victorious deed", "complete act", or "complete victory".
3. Jakarta is the largest city in Indonesia with more than 23 million people living in greater Jakarta.
4. The capital city of Jakarta experience tropical weather conditions throughout the year.
It is a tropical monsoon here with a wet season featuring intermittent downpours between October and May, and a dry season with sunnier days from June to September.
5. By 2020, the population of Greater Jakarta is expected to grow from 25 million to 35 million, with a mass migration.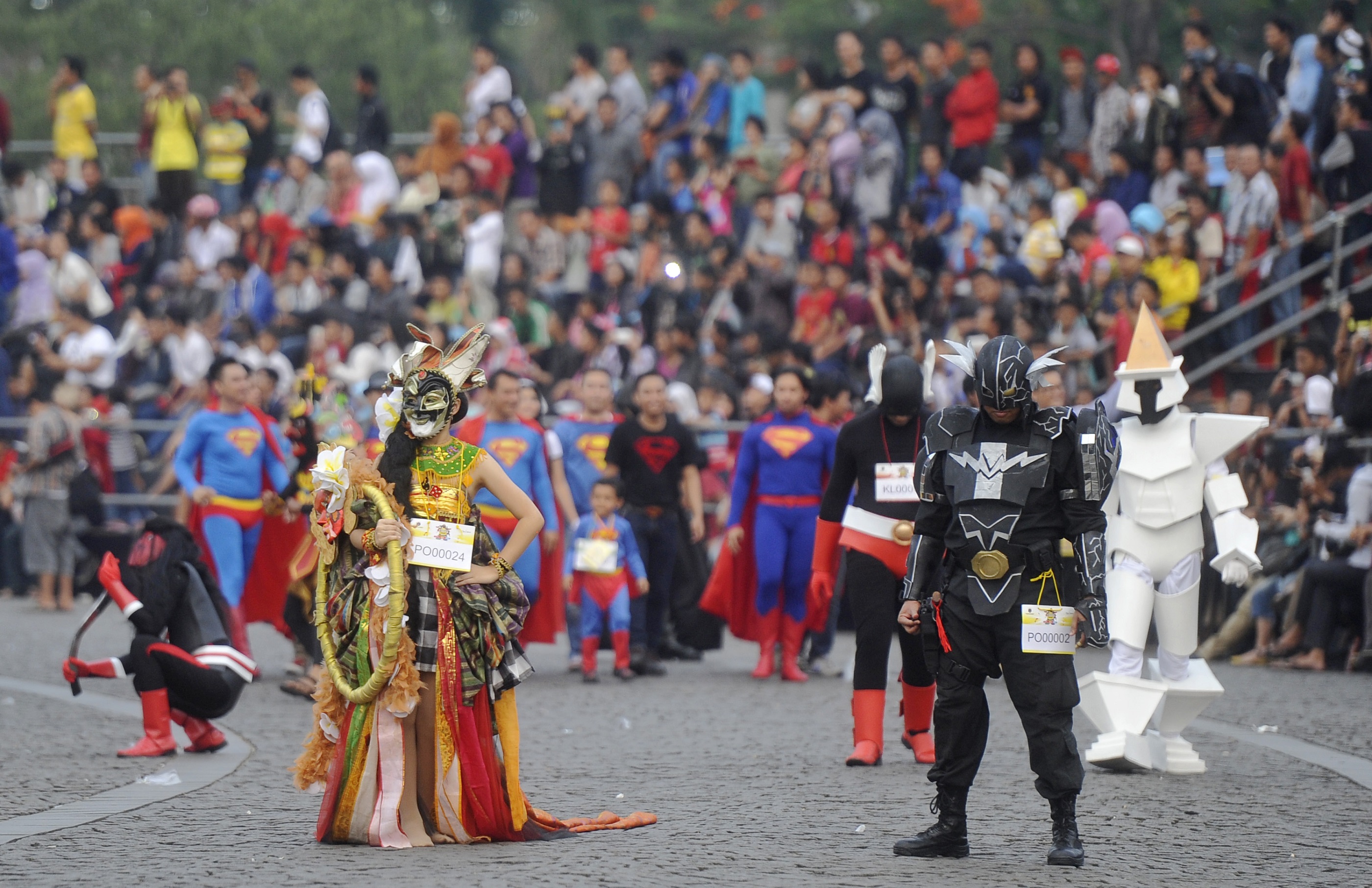 6. Before the World War II Indonesia was a Dutch colony and there still remains some past historical facts in this country. Like the Dutch cannons which still occupy a proud position in the old town of Jakarta.
7. In Jakarta, there is a place called Thousand Islands which is located on the coast of Jakarta. It is a cluster of 76 coral islands where you can dive or go snorkelling.
8. You might not imagine that a big city like Jakarta has a beach but it does in the form of Ancol Beach which is part of the wider Ancol Jakarta Bay City.
The beach here consists of a strip of golden sand that skirts along the seafront and although this is technically a public beach you will have to pay an entry fee to enjoy the facilities.
9. Jakarta is currently the largest city in Southeast Asia and occupies the proud position being the 13th largest city in the whole world.
10. Jakarta is one of the few cities in Southeast Asia, with the largest number of museums in the city.
Source : Variable sources including Backyard Travel.com, IndonesiaInvestments.com and Bangkok.com
Proud
53%
Sad
5%
Excited
11%
Indifferent
2%
Inspired
2%
Amazed
27%