Philippine Airlines has been certified as the country's first 4-star airline, the flag carrier said Thursday.
PAL joined 42 other 4-star airlines on the list of Skytrax, a London-based international air transport rating organization.
"PAL achieved this coveted rating after Skytrax conducted a rigorous audit of the airline's inflight and on ground service for both international and domestic flights and noted major enhancements on its end-to-end passenger experience and distinct whole-hearted service called Buong Pusong Alaga," the flag carrier said in a statement.
PAL chairman and chief executive officer Lucio Tan called the accreditation a "big win for the Philippines."
"We are elated by this recognition which is a victory for the more than seven thousand members of the Philippine Airlines family. Our achievement is the country's achievement and we share this with all Filipinos around the globe," Tan said in a statement.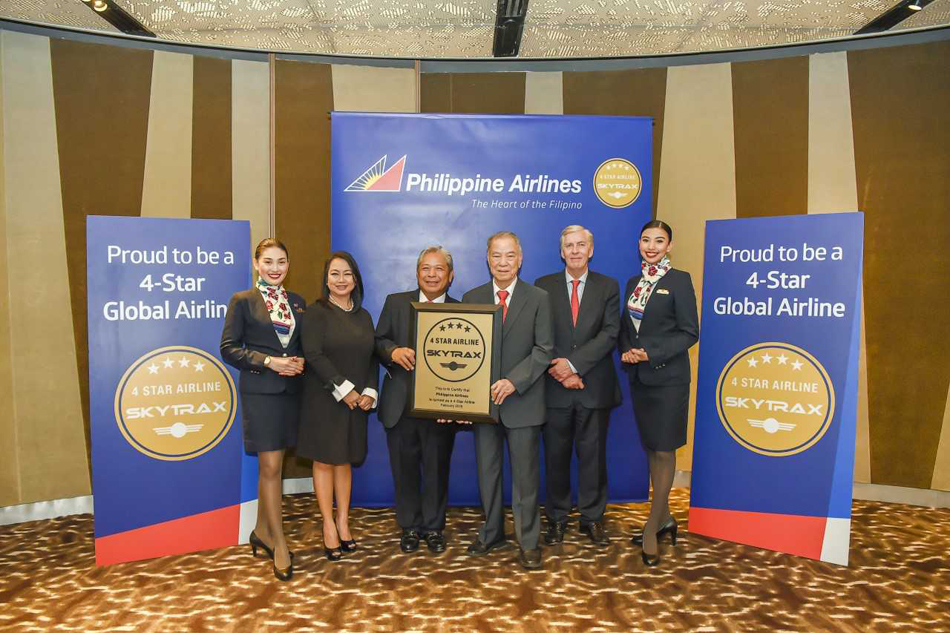 Skytrax CEO Edward Plaisted said the rating "recognizes the great improvements that the airline has introduced over the last 2 years."
"New and retrofitted aircraft have played an important part in the quality improvement process, and this looks set to develop further when Philippine Airlines introduces the A350 into their fleet. We look for consistency of quality in the 4-Star rating, and we look to Philippine Airlines to ensure this is duly delivered to customers," he said.
PAL placed 67th in Skytrax's Top 100 Airlines in 2017, a 16-notch increase from its 83rd place in 2016.
Source : ABN-CBS
Proud
13%
Sad
0%
Excited
7%
Indifferent
27%
Inspired
7%
Amazed
47%