Credit by Featured Image Caption © LookAt
Southeast Asia's film industry is colourful and vibrant with literally, due to various culture, breathtaking, stunning views and nature that will be few of many added-values to a masterpiece.
The films don't travel from one country to another in Southeast Asia in some senses, thus herewith we compiled of what we think as the most popular local films in several countries in the region for 2017-2018 that you might want to know.
ABANG LONG FADIL 2 – MALAYSIA
The movie Abang Long Fadil 2 (ALF2) was in Malaysia box office chart for 2017.
In just 13 days of opening in 120 cinemas nationwide, including Brunei and Singapore, the film which features Zizan Razak as the lead,
This achievement definitely proves that Malaysian movies are still being supported by the local audiences and that the national film industry is showing a positive development.
It is a story about Fadil who fall into mafia world led by Taji Samprit and his son Wak Doyok. An incident causes Inspector Wahab and Inspector Shuib to suspect Fadil as Tiger, a professional assassin.
DILAN 1990 – INDONESIA
A high school love story set in Bandung has reportedly entered the all-time top-five of Indonesian cinema.
Production house Falcon Pictures announced on Instagram on Wednesday that the movie, Dilan 1990, had so far been watched by 4,166,000 people – after just 13 days of screening.
As reported by tempo.co, that number means the flick's popularity has shoved Warkop DKI Reborn: Jangkrik Boss Part 2 from the all-time box office's top five, relegating it to sixth position with a total audience of 4,083,190, according to filmindonesia.or.id.
As it has only been out less than two weeks, Dilan 1990 is estimated to soon surpass other popular films, like Pengabdi Setan (Satan's Slave), Habibie & Ainun and Laskar Pelangi (Rainbow Troops), which all attracted an audience of around 4 million. It might even claim the number one spot, held since 2016 by Warkop DKI Reborn: Jangkrik Boss Part 1 with 6,858,616 viewers.
BAD GENIUS – THAILAND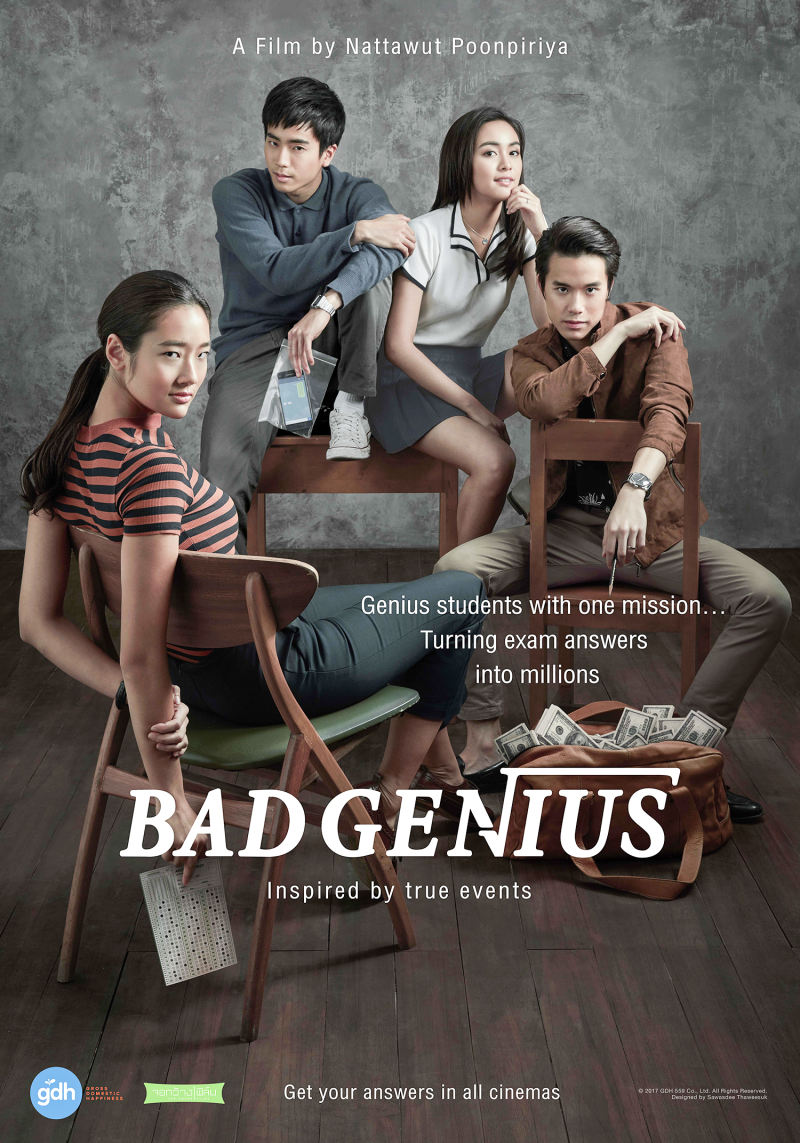 Bad Genius, known in Thai as Chalard Games Goeng (ฉลาดเกมส์โกง) is a 2017 Thai heist thriller film produced by Jor Kwang Films and released by GDH 559. It was directed by Nattawut Poonpiriya, and stars Chutimon Chuengcharoensukying in her acting debut as Lynn, a straight-A student who devises an exams-cheating scheme which eventually rises to international levels.
Inspired by real-life news of students cheating on the SAT, the film transplants the heist film structure to a school-exams setting, and features themes of class inequality as well as teen social issues.
Bad Genius was released on 3 May 2017, placing first at the Thai box office for two weeks and earning over 100 million baht (US$3 million), becoming the highest-grossing Thai film of 2017.
The film performed successfully overseas. It broke Thai film earning records in several Asian countries, including China, where it earned over $30 million, making it the most internationally successful Thai film ever.
BALANGIGA: THE HOWLING WILDERNESS – PHILIPPINES
Controversy crept on "Balangiga: Howling Wilderness" following its premiere at the 2017 Quezon City International Film Festival (QCinema).
QCinema changed the film's rating from general patronage to R13 "without due process." The Philippine Animal Welfare Society (PAWS) also condemned the slaughter of animals in the film, and said it was a violation of the Animal Welfare Act.
Despite this, "Balangiga: Howling Wilderness" won the Best Picture award in the film fest.
The story revolved specifically around the aftermath of one of the darker periods in Philippine history: the Balangiga Massacre.
It follows the journey of 8-year-old Kulas, his grandfather, and a child they discovered in the carnage, as they fled Balangiga following US General Jacob Smith's order to kill everyone over 10 years old. American forces were retaliating due to the killing of nearly 50 soldiers by the hands of the townspeople.
The piece of history it's based on is no doubt violent, but the film did a good job of expressing the horrors of that time period in a unique and beautiful way.
POP AYE – SINGAPORE
Pop Aye is a 2017 Singaporean-Thai drama film directed by Kirsten Tan. A debut feature by Tan, the road film tells the story of a man as he tries to take his long-lost elephant back to their rural hometown. The first Singaporean film selected to screen at the Sundance, it competed and won a Special Jury Prize in the World Cinema Dramatic Competition section of the 2017 Sundance Film Festival.
It was selected as the Singaporean entry for the Best Foreign Language Film at the 90th Academy Awards, but it was not nominated.
Tan's success at pursuing her dreams and interests in filmmaking was mentioned in Parliament in April 2017 by Ong Ye Kung, the Minister for Education (Higher Education and Skills), as he highlighted the need for parents in allowing their children to pursue their interests.
Pop Aye has been selected for more than 30 international film festivals and won four awards, including the World Cinema Dramatic Special Jury Award for Screenwriting at Sundance Film Festival.
FIRST THEY KILLED MY FATHER – CAMBODIA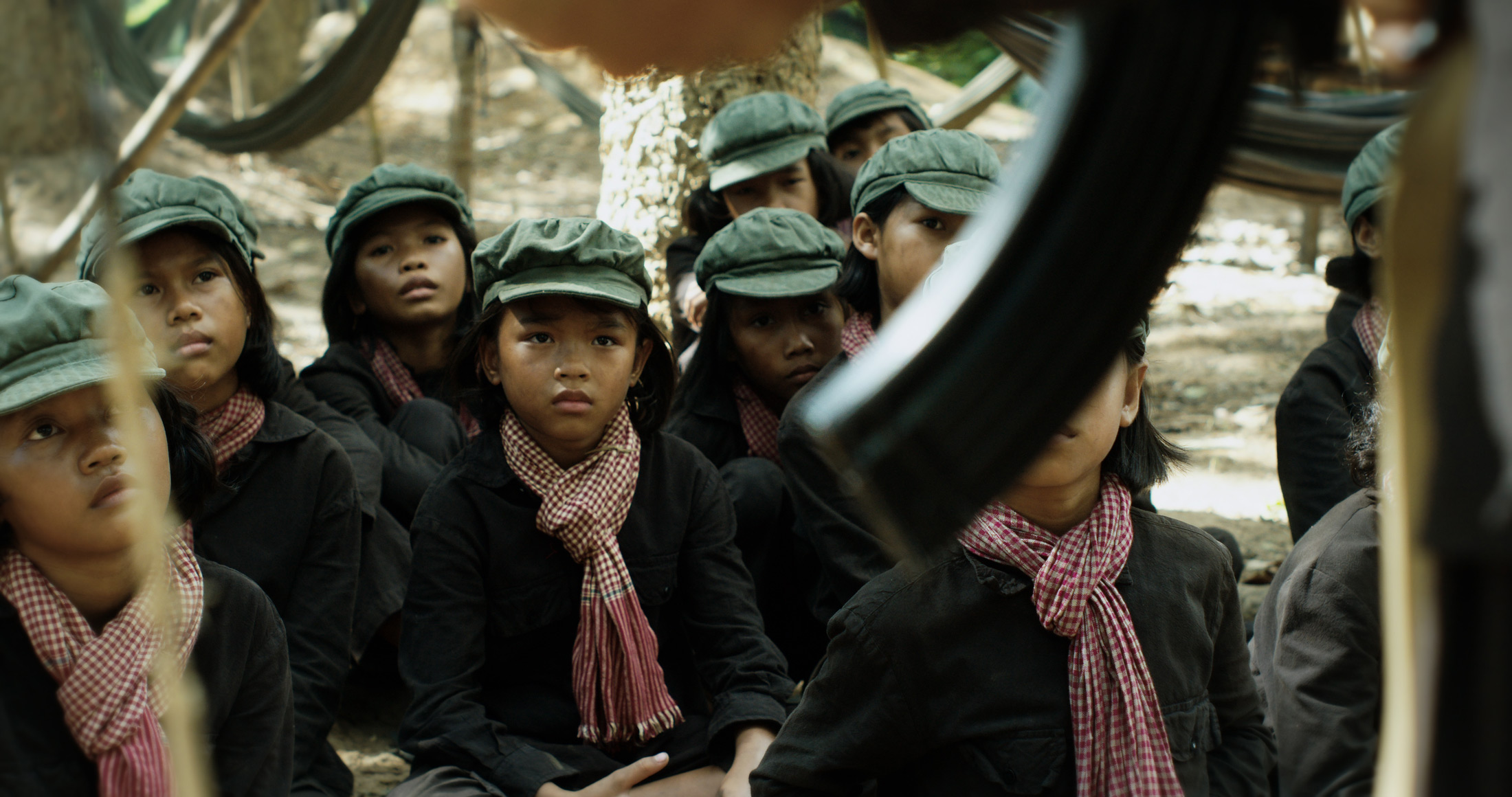 The subtitle of Angelina Jolie's First They Killed My Father distils the essence of this eloquent film: A Daughter of Cambodia Remembers.
Closely following the memoir by Loung Ung, Jolie has directed a piercing film about a child's experience of the Cambodian genocide in the 1970s.
Seen from the point of view of Loung, who was five years old when her life crumbled around her and much of her family disappeared, the film is vividly real and shaped with a sure artistic hand. Now and then, hallucinatory and imagined scenes glide in, adding a poetic aura and enhancing the pervasive sense that Loung is trapped in a living nightmare.
Kfc - VIETNAM
The story takes place in Hanoi, and revolves around a number of characters. A cannibalistic doctor who uses an ambulance to hit people in the street and then post-humously raping them.
His son, who has become fat due to eating human flesh and his friend, the daughter of a prostitute who has fallen victim to the doctor. Another boy roaming the streets who becomes friends with the two children.
A man whose wife has also fallen victim to the doctor. Overall, a circle of violence and revenge that seems to transcend generations.
The director, Le Bình Giang was educated in Film at the University of Ho Chi Minh, but he wasn't allowed to graduate because the script for his film Kfc was considered too violent by the Council of Examiners. Lê didn't give up on his project and tried to find sponsors.
He won the Film of the Future Award at the Vietnamese Autumn Meeting 2013, which helped him get started. After making several short films he finally made Kfc (2016), his feature film debut, three years later.

Source : Various source including the Straits Times, GMA News Online and The Jakarta Post.
Proud
48%
Sad
3%
Excited
20%
Indifferent
4%
Inspired
4%
Amazed
22%