Credit by Photo by William Iven on Unsplash
ECONOMY
Beyond
The End of Queues. Digital-only Banks are Coming to Southeast Asia
A new breed of digital-only banks is hitting South-East Asia. They are following the success of European digital pursuits by banking giants such as BNP Paribas in France and Virgin Money in the United Kingdom, which have invested heavily in technology to take on traditional high-street banks.
In this part of the world, CIMB Group Holdings Bhd is marking a crucial milestone by launching its first full-digital bank this year. It will start in Vietnam in the first half of the year, followed by the Philippines by the end of this year.
Through its digital bank, CIMB aims to offer its consumer banking offerings on a digital platform.
Digital banking is moving all the traditional banking activities that are only available to customers in a bank branch onto an online platform, including money deposits, transfers, financial product applications and bill payments.
Another notable digitisation push by a bank in South-East Asia is Singapore's DBS Group, which is said to have attracted more than two million customers since launching India's first online-only bank in 2016.
DBS also recently launched a digital bank in Indonesia and has around 70,000 customers, reports indicate.
DBS, in a report in The Financial Times, said that its digital customers were 42% more profitable than "traditional" clients, and highlighted the sharply higher margins banks earn through Internet-based services.
For the first six months of 2017, DBS made a return on equity (ROE) of 27% from its digital customers in Singapore and Hong Kong, compared to an ROE of 19% for its non-digital clients during the same period.
For CIMB, setting up its first digital bank is part of its bigger plan for the digitalisation of its whole banking business.
"We already have a strong presence in Malaysia. We think it is easier to do it (build a digital bank) in other countries and learn from that, and eventually bring it here," says CIMB group CEO Tengku Datuk Seri Zafrul Aziz.
He points out that the digital transformation is not just about increasing operational efficiency and responding to changing business environments. It is also about improving the customer experience, he says.
Tengku Zafrul declines to disclose any figures on investments into the digital space, but says that while investment in technology is getting cheaper, it is altogether a different ball game compared to setting up bank branches.
"In technology investment, you need scale and getting the right people. As such, the investment could be in the form of us investing in fintech companies or joint-venture partnerships," he says.
Tengku Zafrul says that at present, more than 95% of CIMB's customer transactions are through the digital and self-service platforms.
Digital transformation is changing the landscape of many industries, more so for banking, which has been the most resistant to changes in technology.
While the banking industry still has a stronghold in credit issuance and deposit taking, this is poised to change. The ubiquity of mobile phone usage and the emergence of fintech companies in touch with consumer needs and able to provide innovative financial services to the masses is slowly disrupting this space.
The rise of fintechs in areas such as payments is forcing banks to rethink their offerings and customer experience.
The services provided by new players in the industry reflect the benefits of the digital banking revolution. Timo, a digital banking platform and a subsidiary of the National Bank of Vietnam, offers a multitude of services on one platform– from managing bills to topping up mobile phones and organising finances.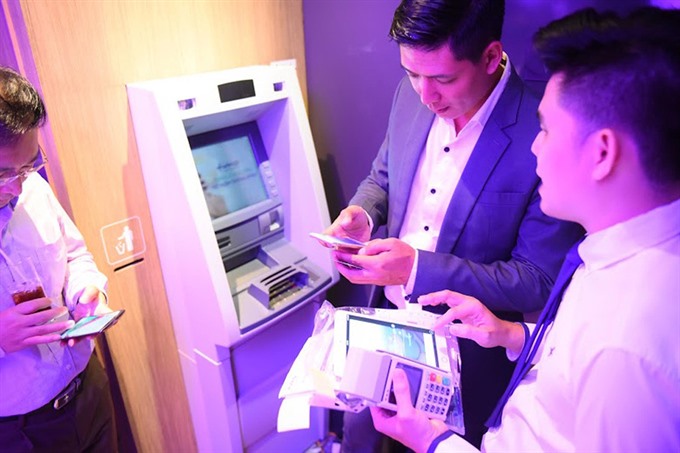 While Timo's CEO, Cameron Warden has refused to release exactly how many users the bank has, he has expressed his satisfaction with the bank's 60% active user rate.
Because of their lower overheads, Timo can offer competitive interests rates. They currently offer 6.8% interest on a 12-month deposit, increasing to as much as 7.4% on a 36-month deposit. In contrast, HSBC in Vietnam offers just 3%.
Seeing this trend, Indonesia's PT Bank Tabungan Pensiunan Nasional Tbk. (BTPN) has embarked on a digital transformation strategy of its own, including enhancing how it targets and engage Indonesia's growing mass affluent customers with its Jenius digital/mobile banking app solution.
According to BTPN, Jenius is a hybrid implementation that is digital at the core but leverages the bank's physical outlets in a targeted way. Jenius has already seen strong take up, overachieving on BTPN's original app download goals. It also has significant potential to grow given the penetration of smartphones in the region and the large underbanked population.
Peterjan van Nieuwenhuizen, Head of Digital Banking at BTPN said, "BTPN is committed to pioneering banking to suit customer lifestyles. We have built a system [Jenius] that enables our customers to complete basic banking processes without going to the branch. With an expanding middle class and growing mobile internet use here, we saw the significant opportunity this creates for financial services. Our philosophy is 'do good, do well' and we want to embody that in all aspects of the bank. Our customers look to us for innovation and fast, efficient services."

Source : https://www.thestar.com.my/business/business-news/2018/03/03/digital-banking-hits-southeast-asia/#is1zV2bgbxP3lCVm.99, ASEANtoday.com and Jenius Official Website
Proud
33%
Sad
67%
Excited
0%
Indifferent
0%
Inspired
0%
Amazed
0%