A messaging app created by 25-year-old Novi Wayuningsih from Kebumen regency in Central Java was officially launched by the Communications and Information Ministry in Jakarta on Apr 21, coinciding with Kartini Day.
The Calling Indonesia (Callind) app allows users to carry out private chats, send broadcast messages, photos and videos, as well as make phone and video calls.
Additionally, it also supports those who seek to advertise and sell or buy products.
According to tribunnews.com, the app was officially introduced in 2016 and had so far been downloaded 100,000 times across 15 countries from the Google App Store. Plans are in store to make Callind available for iOS users.
A graduate of Gadjah Mada University (UGM)'s accounting diploma program, Novi is the CEO at three IT companies in Semarang, Central Java and Jakarta.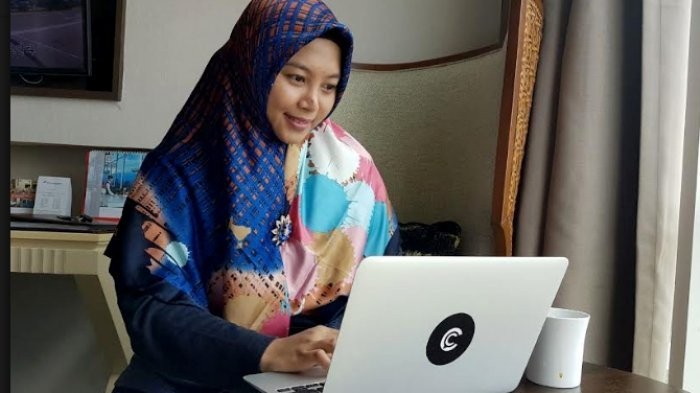 But prior to her success, Novi was almost unable to continue her education after high school as her parents' business had gone bankrupt. Determined to help her family, she worked while pursuing her education at UGM, including by working as a multi-level marketing (MLM) agent to working as an internet cafe attendant.
During her latter work experience, she got inspiration from Facebook founder Mark Zuckerberg and Alibaba Group founder Jack Ma. Motivated by these men, she started learning programming on her own, starting by making her own website.
Upon graduating from UGM, Novi worked at a Malaysia-based IT company in 2011 that focused on developing social networking sites. She used the experience to gain more knowledge as she had been wanting to develop her own social networking app.
A year later, she established PT Wahyu Global Abadi in Kebumen, which concentrates on software development and hardware maintenance, as well as cooperates with government institutions and private companies.
She used the revenue to establish two other IT companies, namely PT Rise Solution International and PT Callind Network International.
Her dream came true when she finally created the Callind app in March 2016.

Source :The Jakarta Post