Indonesia's ride-hailing company, Go-Jek, is considering to enter the ride-hailing industry in the Philippines. GoJek was founded in 2010, and has grown to provide 18 different services. It is looking to offer transport network vehicle service (TNVS), and has already talked to representatives of the Land Transportation Franchising and Regulatory Board (LTFRB).
Competition is a main concern among Transportation Network Companies (TNCs) operating in the Philippines. Plenty of attention was given to the sale that saw Grab buying the Southeast Asian operations of its long-time rival, Uber. A probe was initiated by the Philippine Competition Commission (PCC), and it was even reported that Grab would get 93 percent of the Philippine market share.
"GoJek is interested to enter and provide TNVS (transport network vehicle service). which is only one of the 18 services they offer," LTFRB board member Aileen Lizada told reporters on Monday this week.
"GoJek is big; we need to study well as we need to protect the local players," she added, noting that the firm wanted to set up shop in all Philippine cities with taxi services.
Grab Philippines currently dominates the local ride-hailing industry after its parent bought Uber's operations in Southeast Asia. In an effort to boost competition, the LTFRB has accredited smaller players such as Micab, Hirna, Hype, LagGo and Owto.
Lizada said that Indonesia does not regulate ride-hailing firms and noted that GoJek was implementing substantially higher surge prices.
"Go Jek can surge up to times five in Indonesia. I told them dito (here) up to times two only. Then I asked them , will you survive? They said they need to study [this]," she added.
The LTFRB had ordered Grab Philippines to lower its surge rate from the maximum 2.0x to 1.5x when the Uber acquisition was being completed.
As ride-hailing services have become indispensable to Southeast Asia's infrastructure, the abrupt rise of now-dominant player Grab has shaken up the industry in the region. With the exit of U.S.-based Uber Technologies, competition in the field is entering a new charter.
Grab announced in March that it would absorb the operations of erstwhile rival Uber in the eight Southeast Asian markets where they had previously competed.
In the region's biggest market, Indonesia, rival Go-Jek has taken off since introducing its own app in 2015. Go-Jek's market share is estimated to be larger than that of Grab, and it is Indonesia's first homegrown unicorn, counting Google among its investors.
Grab, which started out as a taxi-booking app provider in Malaysia in 2012, now operates in nearly 200 cities in eight Southeast Asian countries. Uber entered the region in 2013, and both services skyrocketed, thanks partly to a growing array of transport options, including cabs, private cars, and motorbikes that can weave through the gridlock that plagues many Southeast Asian cities.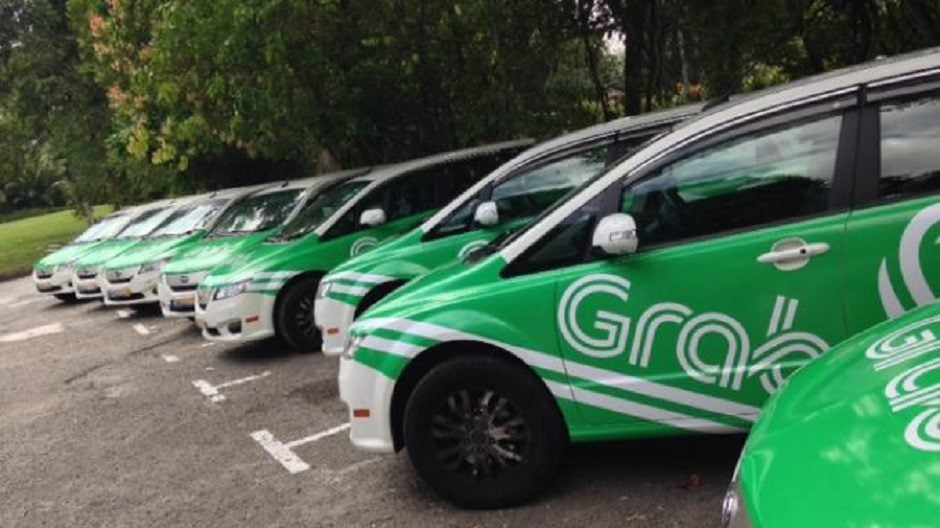 According to U.S. research company Frost & Sullivan, ride-hailing services were used a total of 6.1 billion times in six major Southeast Asian countries in 2016. The company estimates the market size at $20.4 billion and sees growth of 6.5% a year through 2021.
A recent survey by Thailand's Assumption University showed that 89% of respondents found such services comfortable and convenient. Similarly, nearly 80% of Indonesians recently polled by Universitas Indonesia said they would be unsure what to do without local market leader Go-Jek.
Such positive market penetration has drawn investments from big multinational companies such as SoftBank Group, Honda Motor and Hyundai Motor, which have all provided financing to Grab. U.S. research company CB Insights calculates Grab's valuation at $6 billion, among Southeast Asia's few "unicorns" -- privately held companies worth $1 billion or more.
Yet rivals to Grab's dominance in markets other than Indonesia are already emerging. Japanese chat app provider Line has introduced a taxi-booking service in Thailand, while upstart MyCar started operations in Malaysia in April.
Even Go-Jek, which hasn't yet ventured outside of its home market of Indonesia, is said to be mulling expanding its business to other countries. The Philippines is likely one destination, as the Land Transportation Franchising and Regulatory Board Member Aileen Lizada confirmed to Nikkei Asian Review that the Indonesian company has requested a meeting with the regulator.
The competition goes beyond ride hailing, as companies expand into a variety of other fields in an effort to attract more customers and drivers. Many of these services are not typically found in the developed markets of the West, and represent an evolution for the region's motorbike taxis beyond just transporting people.
During a recent lunchtime in a Bangkok business district, a GrabFood driver was commissioned through the Grab app to drop off three orders of pork and rice. The driver paid for the meals himself before delivering them by scooter to an agreed location. There, he was repaid for the purchase and received an additional 100 baht ($3.20) for the delivery from Grab.
In Indonesia, Go-Jek Food also offers food delivery, one of a wide range of services it provides. Customers can request housecleaning, auto repair, and even massages. CEO Nadiem Makarim describes such services as "game-changers."
The next battleground among these companies may be finance. Much of Southeast Asia's population does not have access to banking services, and paying cash while shopping remains the norm. Just over 30% of Filipinos and Indonesians have bank accounts.
According to forecasts by Capgemini and BNP Paribas, noncash payments in emerging Asian markets are set to swell by an average of over 30% annually through 2020. In Indonesia, the value of e-money transactions jumped 130% between 2015 and 2017.
Such growth entices not only banks into the payments business, but retailers, telecommunications companies and rail operators as well.
Grab has 2.4 million drivers throughout Southeast Asia, while Go-Jek has 1 million in Indonesia. Roughly 84,000 passenger cars alone, not counting the ubiquitous motorbike taxis, are registered with ride-hailing services in Indonesia, surpassing the 62,000 cabs. In 2017, the country's largest taxi operator, Blue Bird Group, reported falls of more than 10% in revenue and net profit.
Source : Manila Times | Nikkei Asian Review