Credit by Photo by Cel Lisboa on Unsplash
EDUCATION
Beyond
World's International Education Costs All Around the World
The International School Database is a one-stop shop for finding, researching and comparing schools in cities across the world.
Last year, International School Database completed an analysis of international education costs all around the world.
Taking the same approach, but using data from even more cities worldwide, they came out with a fully updated analysis for 2018.
Few interesting extractions of the database are as follows:
1. The average monthly price of sending your child to an international school in various cities across the world: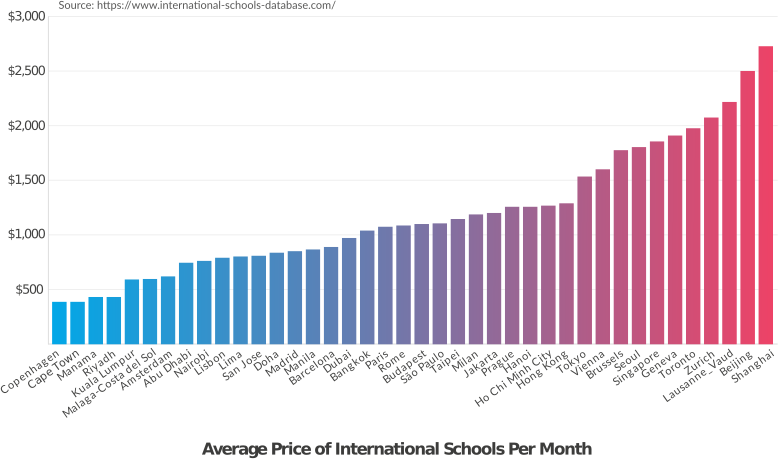 2. The prices for international schools compared with the overall cost of living in each city: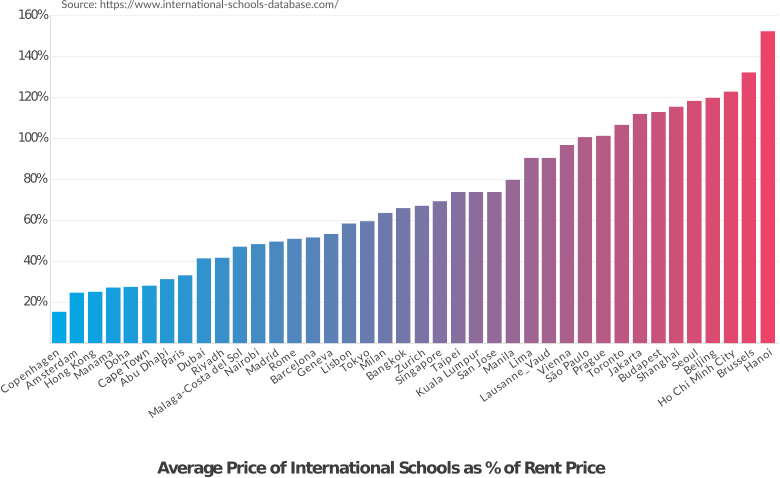 Note: For this comparison, they calculated the price of international schools as a percentage of rent prices. Thus, a 50% figure would mean that fees for the typical international school in that city would cost 50% of the price of one month's rent for the typical expat family.
Surprisingly, Southeast Asian countries are mostly ranked and listed and herewith is the full list for the region:
Notes:
1. To calculate the price of international schools they used the whole price of a full term for one 6-year old child, excluding one-time fees like enrollment fee, application fee, etc.
2. The average used in the article is the median price of all the international schools available for one 6-year old child in each city. Only those cities with 7 or more international schools were used in this article.
3. For the price of rent, we used the price listed on Expatistan.com for "Monthly rent for a renovated 85 m2 furnished apartment, in expensive area of the city." on May 10th 2018.
4. All prices were converted from the local currency into USD using the exchange rate valid on May 10th 2018.
Source : https://businesstech.co.za/news/lifestyle/244867/the-cost-of-education-in-south-africa-vs-the-world-in-2018/
Proud
50%
Sad
17%
Excited
0%
Indifferent
0%
Inspired
17%
Amazed
17%