Credit by Motorbike drivers at the crossroad | Travelphotography
Ho Chi Minh City is the largest city in Vietnam. Under the name Saigon, it was the capital of the French colony of Cochinchina and later of the independent republic of South Vietnam from 1955–75. Below are some amazing facts about this city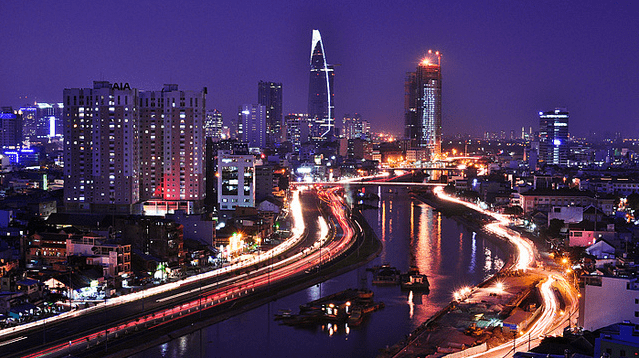 Ho Chi Minh, also known as Saigon, is not the capital of Vietnam, but the economic center, many people migrate to there for employment opportunities.
"Cơm Tấm", kind of food made from broken rice, and "Bánh Mì", bread in English, can be found in any food stall in every corner of this city. Even in a small alley, there is at least one food stall. These kind of food can be served in any meals during the day: breakfast, brunch, lunch or dinner.
Do not stay in the line when you get stuck in a traffic jam, people will shout at you, just move with the flow.
Yellow traffic light means "Drive faster" to pass the intersection rather than "slow down".
Due to the spread of international English language, teaching English language centers are opened like mushroom across the city. You can find more than 10 ones on Ba Thang Hai Street.
Coffee is the most popular drink there at the price from 5,000 to 70,000 VND. Coffee shops are not only place to hang out with friends, but also the place for businessmen to sign deals.
De Tham, Pham Ngu Lao are known as "Khu Pho Tay", meaning Western People's Region or Backpacker's Area. Many foreigners come to Ho Chi Minh city and live there.
The majority of the Chinese and Vietnamese live in Districts 5, 10 and 11, where you can buy goods in large quantity at wholesale prices.
Source : explorefacts.net
Proud
23%
Sad
15%
Excited
12%
Indifferent
19%
Inspired
0%
Amazed
31%