Two initiatives from Southeast Asian countries have been recognised by the united nations, which has bestowed a Public Service awards for service innovation and excellence.
According to UN Department of Economic and Social Affairs, the Awards are rewarded to various initiatives that are contributing to achievement of the Sustainable Development Goals and their promise to leave no one behind.
In Thailand, the initiative Integrated Approach of Comprehensive Cervical Cancer Control worked to provide cervical cancer treatment to women in rural areas of Thailand. According to Jhpiego, a Johns Hopkins University Affiliate, It uses uses a single visit, screen-and-treat approach pioneered by Jhpiego.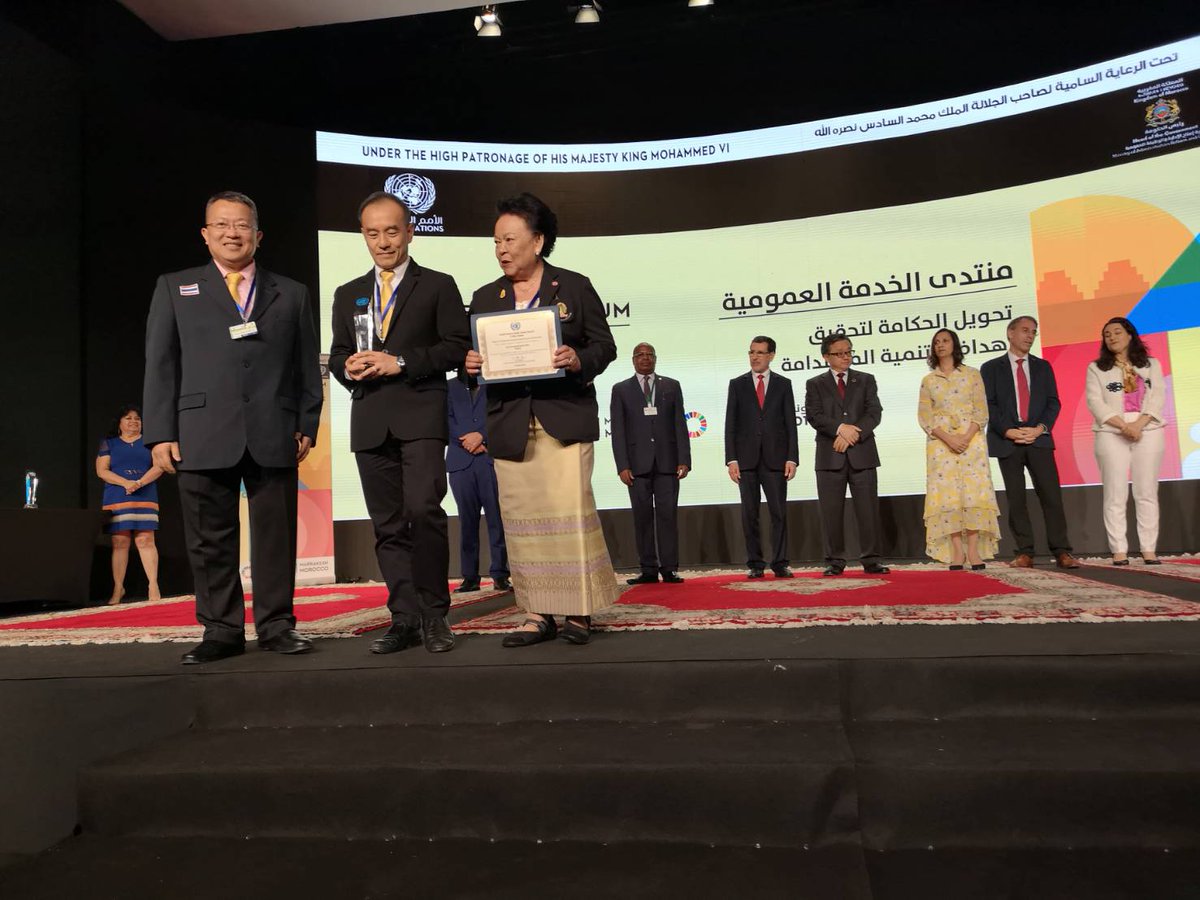 Meanwhile in Indonesia, the initiative has contributed to reduce malaria cases in Teluk Bentuni Regency, West Papua Province. The initiative is a collaboration of government, non-governmental organisation, and private sector.
According to Keuangan Negara, the government has engaged locals to participate in the treatment and prevention of malaria cases in the region.
Those initiatives were chosen out of more than 400 nominations from 79 countries to receive the prestigious UN award.
Around the world, winners of the UN Public Service Awards 2018 are from Austria, Colombia, Indonesia, Kenya, Republic of Korea, Spain, Switzerland and Thailand.
The winners showcased their initiative during the UN Public Service Forum "Transforming Governance to Realize the Sustainable Development Goals" held from 21 to 23 June in Marrakesh, Morocco.
"Governments have a lead role in implementing the SDGs through the policies they make and the public services they are responsible for," said Liu Zhenmin, Under Secretary General for Economic and Social Affairs.
"It is crucial to ensure that public services improve the lives of all people to leave no one behind".
Winners of the United Nations Public Service Awards 2018:
Category 1: Reaching the Poorest and Most Vulnerable through Inclusive Services and Partnerships
Austria – Talents for Austria
Indonesia – Reducing Malaria Cases Trough Early Diagnosis and Treatment (EDAT)
Category 2: Making institutions inclusive and ensuring participation in decision-making
Colombia – Change your mind … Build Peace
Republic of Korea – Tax Administration Division
Spain – Citizen Participation Project
Category 3: Promoting gender responsive public services to achieve the SDGs
Kenya – Promoting Gender responsive public service to achieve the SDGs
Thailand – Integrated approach of comprehensive cervical cancer control
Switzerland – Switzerland Advancing Gender Equal Pay SAGE