Credit by Featured Image Caption © Medium (Google Images)
FUN FACTS
Malaysia
'Strike Back' New Season Filming Scenes In Southeast Asia. The Reason Why The Production Choose This Nation
Cameras have started rolling for the 10-episode sixth season of Cinemax's action/adventure spy drama Strike Back.
Location? Malaysia!
Media from the Philippines and other Asian countries were recently brought to a jungle area in this southernmost city of Johor Bahru for a set visit and series of interviews with returning stars Warren Brown (Luther, The Dark Knight Rises), Daniel MacPherson (A Wrinkle in Time) and Alin Sumarwata (Neighbours, Burning Man) as well as new cast member Yasemin Allen (Water and Fire).
Another series newcomer Jamie Bamber (Battlestar Galactica, Monday Mornings) was not available for an interview at that time.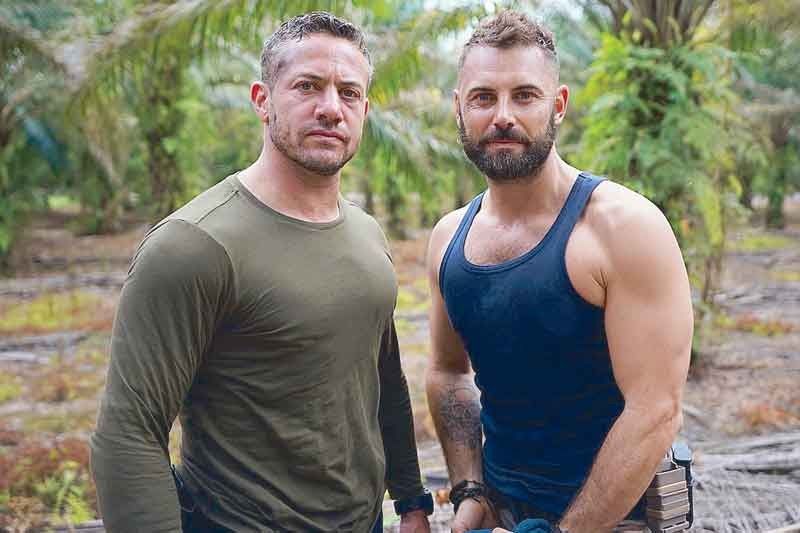 Jack Lothian, writer and executive producer, said in a statement: "We're delighted to be back with Cinemax and Sky for a new season of Strike Back.
We have fantastic actors and crew members who work incredibly hard to provide big-screen action for the small screen, with all the drama, high stakes and mayhem that involves, and I can't wait for the audience to see the twists and turns we've got lined up."
According to a media release, Southeast Asia serves as the backdrop of the high-octane action in the newest season of the Strike Back franchise.
The covert special-ops soldiers of Section 20 — Thomas "Mac" McAllister (Brown), Samuel Wyatt (MacPherson) and Gracie Novin (Sumarwata) — are sent on a mission to investigate the crash of a Russian bomber in the South China Sea. They then cross paths with Katrina Zarkova (Allen), a rogue Russian operative with "questionable loyalties."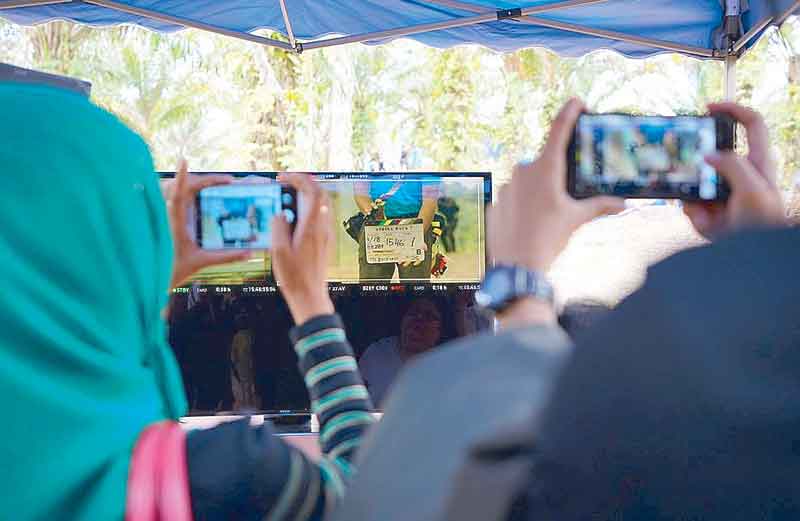 Acting on the orders of the new commanding officer Col. Alexander Coltrane (Bamber), Section 20 chases after the stolen contents of the Russian jet across Southeast Asia.
They will team up with Malaysian cops to dissolve a Triad gang in Kuala Lumpur, uncover a corrupt plot by an Indian businesswoman running for Parliament and venture deep into the jungles of the Golden Triangle in Myanmar.
Along the way, they find themselves fighting off mercenary drug agents and warlords while working to expose a conspiracy that threatens to cause global conflict.
For a production that has traveled the world, what are the requirements when scouting for locations for Strike Back?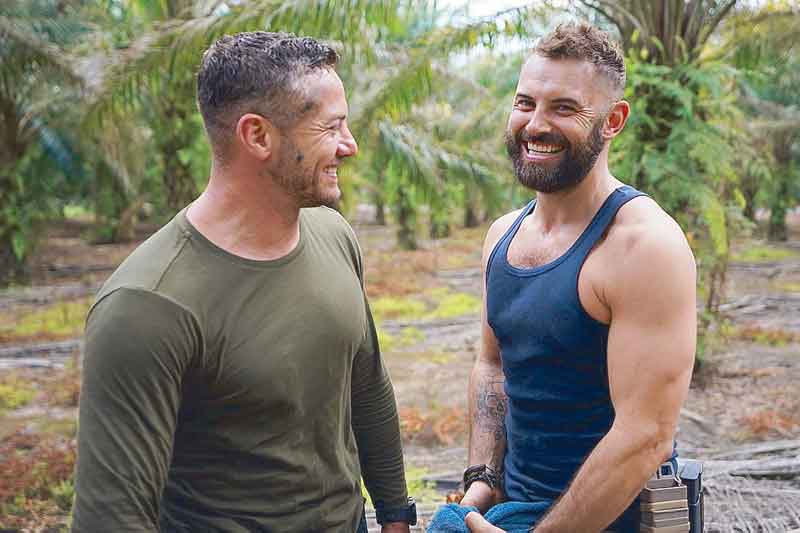 "Strike Back is an interesting beast. Sometimes, you find the perfect location but nothing has been written yet. But what's great about our showrunner, if I say I found this antique scenery, or this multiple whatever, he'd work it into the script, and often he would also be specific about certain things that he's after. Then we go out and try to find those things," said producer Nuala O'Leary.
What made them choose Southeast Asia, particularly Malaysia?
O'Leary said, "What Malaysia has offered is brilliant ­— it gives you a lot of looks. Strike Back, we're now in our (sixth) season. We shot in South Africa, we shot in Hungary for two or three seasons, it was giving us variety of looks, European looks and Eastern block looks but we haven't done Asia basically and we wanted to get a different flavor and a different look, some hot and sweaty, jungle and all that kind of thing."
Aside from Johor Bahru, the series has also utilized the urban, busy landscape of Kuala Lumpur and the hippie, cultural vibe of Penang.
The actors also shared their experiences filming in Malaysia since May.
They recalled that last season had them experiencing the sweltering desert heat in Jordan. Brown said, "I thought that we were prepared by working in that desert and working in that heat, like oh, it would be hot in here. But this is a different heat, and the humidity! Literally, you get in the set in the morning, you start sweating and you don't stop till you get into bed at night (laughs)."
Nevertheless, working with the locals helped them deal with the challenges.
The English actor and former Muay Thai champion continued, "The local crew — we just cannot do but sing them praises. They're a world-class crew, from costume, make-up, set design to art department. It's a stressful job, there's a lot of pressure, but everyone enjoys it and brings out their A-game. There's a lot of laughs on set all day, every day, even during night shift when we're working till 4 o'clock in the morning for a full week."
Australian actor MacPherson added, "They make our job a breeze, they work hard and we are so indebted. It's such a challenging job, with this location, at this pace and with the ambition of this series and everything that we do like stunts, explosions, gunfire, they're great and we have a lot of fun with them. Also (it's a) great opportunity for the local actors.
We have actors from all around the area ­— Bangkok, Singapore and Malaysia as well. Every single one has been wonderful and turning out so excited to be part of the show and that makes our job easier."
For them, the current film location lends a new excitement and energy to Strike Back. MacPherson said, "It's amazing, Southeast Asia and these parts in Malaysia that we're shooting in, KL, Penang, Johor and the jungle, the energy is incredible onscreen. It looks amazing. The energy of these cities gives us an incredible backdrop and this show, this series particularly is going to look epic as Strike Back always does."
Source: PhilSTAR Global
Proud
77%
Sad
0%
Excited
3%
Indifferent
9%
Inspired
6%
Amazed
6%