Credit by Featured Image Caption © MalaysiaGazette
PEOPLE
Malaysia
Meet One of the World's 100 Most Influential People in Digital Government
Malaysia Digital Economy Corporation (MDEC)'s CEO Datuk Yasmin Mahmood has been named as one of the world's 100 most influential people in digital government by Apolitical, a UK-based global network for government which focuses on helping public servants find the ideas, people and partners, they need to solve the hardest challenges facing the societies.
It's the first of its kind to show the international spread of the field and includes individuals from every continent.
Yasmin was chosen based on her contribution to the development of Malaysia's digital economy initiative as well as an active advocate of women's empowerment in the workplace.
The recognition has put her together with other successful individuals who have helped boost their respective government's digital agenda.
The nominations were drew from over 100 expert contributors to make the list, including digital government experts, academics and public servants. The first selection was generated by peer and expert nominations and the final selection has been reviewed by independent experts around the world.
Among the initiatives Yasmin has initiated include the eRezeki and eUsahawan programmes aimed providing opportunities for individuals and low-income households to generate income through digital methods and technologies.
According to data by MDEC, for a three-year period up to December last year, eUsahawan roped in 156,580 participants who generated over RM227 million in income. Meanwhile, between 2015 and December last year, eRezeki saw 151,198 participants generate an income of RM112.9 million.
Besides that, Yasmin also pushes for the adoption of artificial intelligence (AI), Internet of Things (IoTs) and big data, saying it is important for the government and industries to leverage on digital technology to improve efficiency and productivity for a business model.
Starting her career as an analyst programmer with a local bank after graduating with a double-major in Computer Science and Mathematics, Yasmin subsequently became general manager of Hewlett Packard Malaysia's Commercial Channels Organisation. After the HP and Dell merger, I took on the dual-role of general manager and regional corporate director of Dell Malaysia.
In 2006, she became Microsoft Malaysia's managing director and found great fulfilment in aligning the business strategy of what was then the world's most powerful software company with Malaysia's national and development agenda.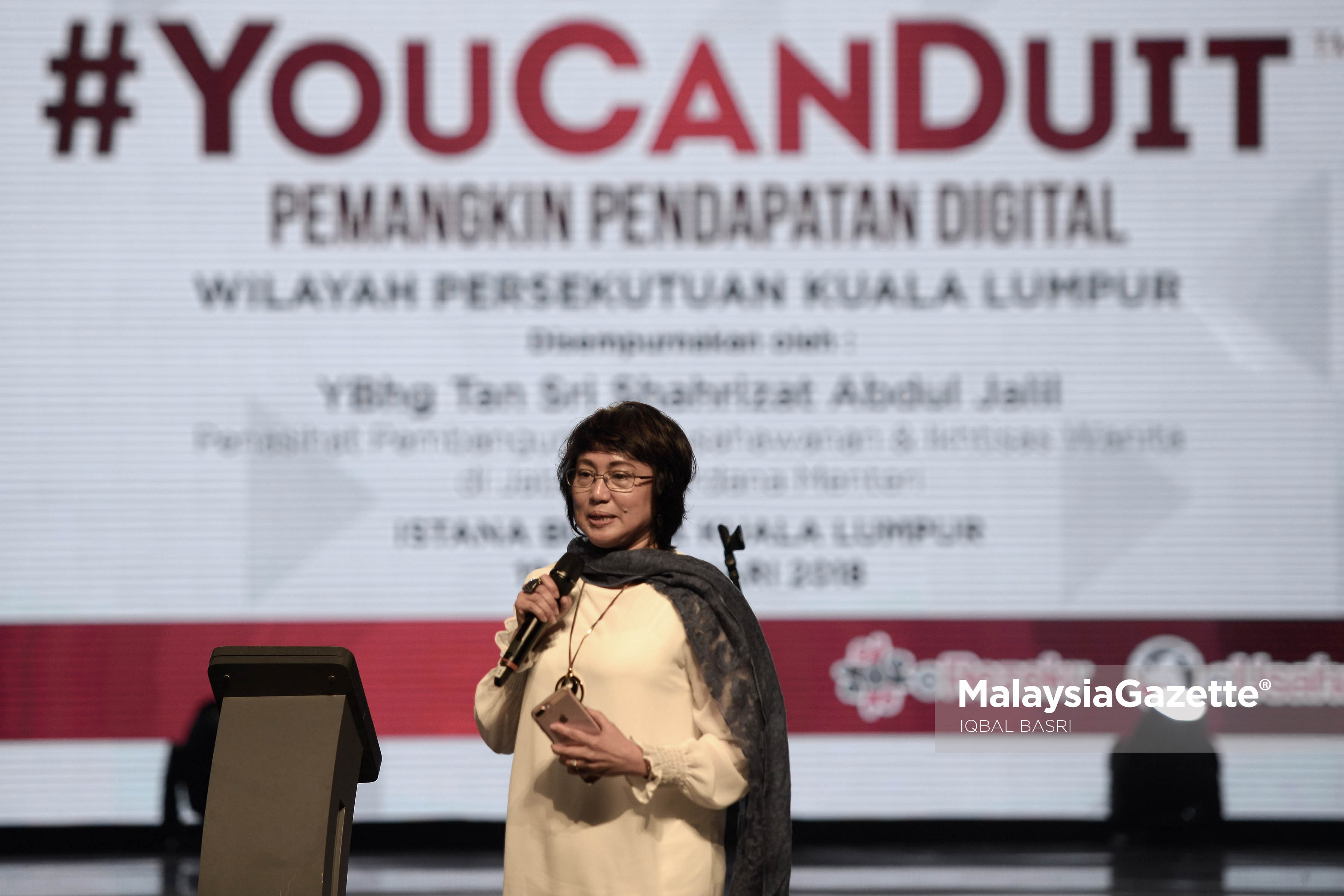 In September 2014, Yasmin accepted the national calling to be the CEO of MDEC, an agency under the Ministry of Communications and Multimedia Malaysia, is entrusted to develop, coordinate and promote the nation's digital economy sector.
Throughout her tenure in MDEC, she has spoken at the World Economic Forum (WEF), Forbes, International Telecommunication Union (ITU), The Economist, World Islamic Economic Forum (WIEF) and CNBC, to name a few.
As an active advocate of women empowerment in the workplace, she is also a Founding Patron of Gorgeous Geeks, an NGO advocating Women Empowerment with ICT, a Mentor for the Asian Chapter of the Lean-in Career Programme, an initiative that empowers, enables and educates women to accelerate their professional careers.

Source : New Straits Times
Proud
50%
Sad
0%
Excited
0%
Indifferent
0%
Inspired
50%
Amazed
0%