Credit by © Wall Street Journal
FUN FACTS
Beyond
Did You Know That This Southeast Asian Airline Was Purchased for US$0.24 Cents? Here's For More Fun Facts
HAPPY 17TH BIRTHDAY, AIRASIA!
The Sun Daily reported AirAsia reaffirms its commitment as the people's airline on its 17th year by offering a special anniversary promotion to bring people around the region closer together.
AirAsia Malaysia CEO Riad Asmat said, "Over the past 17 years, we have succeeded in making Asean and Asia smaller. We have enabled many to fly for the first time, we have brought families closer together, we have created new business opportunities - all through low fares. And as we draw closer to the two-decade mark, we will continue fighting for low fares for everyone, especially our guests who inspire my 22,000 Allstar colleagues and me to raise the bar every day. Thank you."
AirAsia has grown from strength to strength since its inception in 2001, becoming one of the largest airline groups in the world with over half a billion guests flown to more than 130 destinations across the Asia Pacific, together with its long-haul low-cost sister airline AirAsia X.
But after 17 years of establishment, as part of Southeast Asia, how much you knew about this airline? Keen to know more about this carrier ever since it existed in the industry?
Here's some sneak peek of what you must at least know about AirAsia:
1. Meet the One Ringgit Malaysia Man behind the airlline's existence.
The true story of AirAsia is so incredible that it might have been lifted from a Hollywood movie.
In December 2001, with the airline heavily in debt, AirAsia was purchased by Tony Fernandes of Tune Air Sdn. Bhd (at that time) for the price of US$0.24 (RM1). As part of the purchase, Tony, who is the carrier's current AirAsia Group also took up the US$9.40 million (RM40 million) debt.
2. Driven by Tony and his team of capable partners, AirAsia repaid that debt in less than two years - despite the fact that it was operating in an extremely challenging environment in the post-September 11, 2001, era. It started with two planes (Boeing 737-300s), one destination (Langkawi island) and a staff of just 250.
3. Under the leadership of Tony Fernandes, the airline was flying high in 2002 and launched its new route that year. In 2003, a second hub was opened in Senai International Airport, Johor Bahru, as well as the airline"s maiden international flight to Bangkok. After that, the only place AirAsia was heading for is up, as the Thai and Indonesian subsidiaries were set up as well as the commencement of flights to Indonesia, Macau, China, Philippines, Vietnam and Cambodia in 2005. AirAsia now flies to all ASEAN countries, a great portion of Asian countries that include India, Iran, Sri Lanka and Bangladesh; as well as to the United Kingdom, France, Japan, Korea and Australia via AirAsiaX.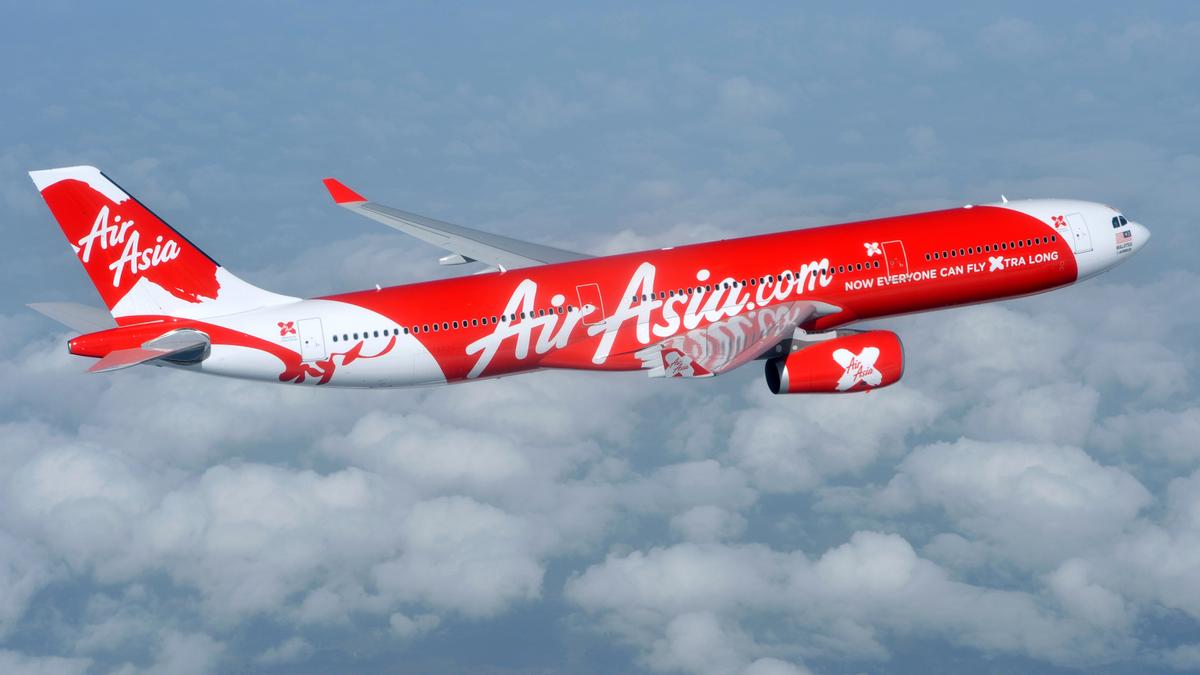 4. In 2007, The New York Times described the airline as a "pioneer" of low-cost travel in Asia.
5. According to The Economic Times, Tony is one of the first CEOs to harness the power of social media networks to sell tickets and market his airline. One Wednesday afternoon he wrote on his Facebook page, "within a few hours AirAsia will be making a significant step in our journey of (sic) being an Asean airline". Within hours, he received about 800 likes. On Twitter, he does an average of at least 10 tweets a day. Fernandes believes in involving himself in the day-today functioning of an airline.
6. Some of the most outstanding include becoming the first airline in the world to offer a total, comprehensive booking system targeting mobile phones and wireless devices in 2005. Two years later, AirAsia X, the long haul equivalent of AirAsia, was launched, allowing passengers to travel greater distances at lower costs. In 2009, AirAsia set a new world record when it launched its 1 Million Free Seats campaign and 402, 222 seats were snapped up in 24 hours.
7. But 2014 was one of AirAsia's most challenging years, according to Centre of Aviation. Total passenger traffic across all AirAsia branded carriers increased by about 9% in 2014, the smallest growth figure in its history.
8. AirAsia has been named as the world's best low-cost carrier for 10 years in a row including the latest award for the year 2018.
9. As of June 2018, the fleet consists of 22 Airbus A330-300 aircraft, the airline has 3 Airbus A330-300 and 66 Airbus A330-900 on order.
10. AirAsia is the sponsor of Malaysia national football team and Queens Park Rangers. AirAsia is also a former sponsor of Manchester United and Asia Red Tour.

Source : Various sources
Proud
65%
Sad
0%
Excited
0%
Indifferent
3%
Inspired
13%
Amazed
19%