Credit by Youtube/BukaLapak/BukaGlobal
ECONOMY
Indonesia
Indonesian E-Commerce Unicorn Launches BukaGlobal, Opening Platform to International Market
Indonesian ecommerce unicorn Bukalapak has launched BukaGlobal, a new feature that lets consumers outside Indonesia shop on the Bukalapak platform.
A blog post announcing BukaGlobal was published last Friday, while a new video advertisement was uploaded to Bukalapak's YouTube channel yesterday.According to KrAsia, currently, the feature is open to shoppers in Malaysia, Singapore, Brunei, Hong Kong, and Taiwan. On the supply side, it's available to selected merchants in Jakarta and neighboring Tangerang, though the pool may be widened in the future.
BukaGlobal can be accessed via Bukalapak's web and app. Customers can select their location and then browse through product listings from merchants who have enrolled in BukaGlobal's service.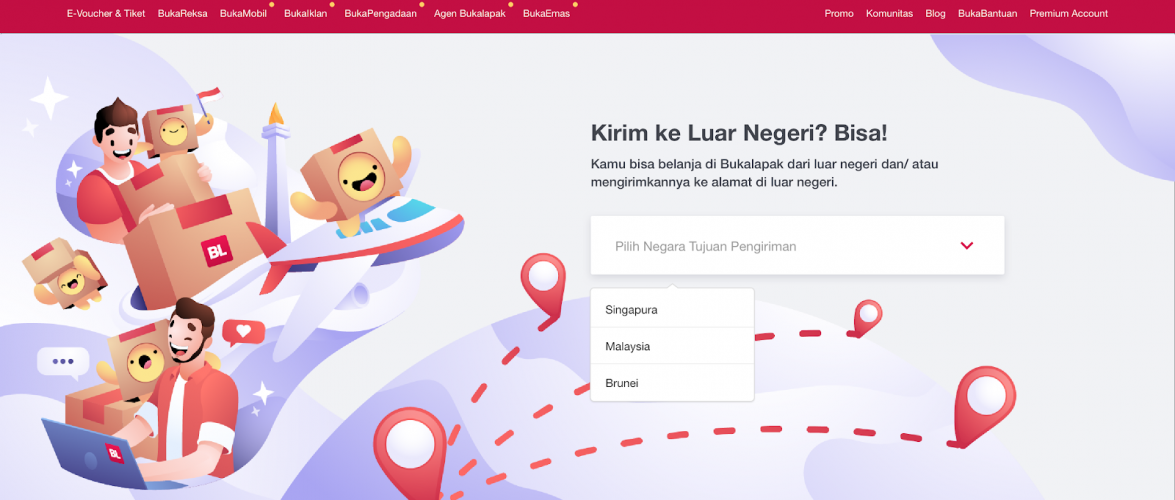 VAT details are shown during the checkout and payment process. Transactions must be made in Indonesian rupiahs using credit cards, debit cards, or in cash payments via a remittance agent at the buyer's location.
Bukalapak's app—and hence BukaGlobal—only comes in Bahasa Indonesia, suggesting that BukaGlobal is geared toward selling to Indonesian living abroad.
According to Tech in Asia, BukaGlobal makes Bukalapak the first Indonesian ecommerce company to be available internationally. BukaGlobal is a manifestation of Bukalapak's mission to take Indonesian products overseas.
Homegrown competitors like Tokopedia continue to focus solely on the Indonesian market, while regional players Lazada and Shopee are both headquartered in Singapore.
Proud
75%
Sad
0%
Excited
0%
Indifferent
0%
Inspired
0%
Amazed
25%