Credit by Hyundai Creta © HYUNDAI
A surprise came on the Hyundai stage at the renowned GIIASS 2021 car exhibition on the first day. The Hyundai Creta, a small crossover, is on exhibit from this South Korean vehicle manufacturer. In addition to the car's design, which is incredibly interesting, what makes this vehicle so unique is its manufacturing.
An Indonesian Hyundai plant, which started construction at the end of 2019 and completed it in early 2020, manufactured this vehicle. Hyundai Indonesia has also confirmed that the Creta is truly a vehicle manufactured in Indonesia. There are plans to export the Hyundai Creta manufactured in Cikarang, as well.
It's possible that some of us are wondering what the word "Creta" really means. However, does the Creta pronunciation actually imply kereta (which means 'TRAIN" in indonesia? Sales Director Erwin Djajadiputra of Hyundai Motors Indonesia (HMID) says the word Creta has a very wide connotation. This is according to Kompas.com. Malaysians use "kereta" to refer to an automobile, for example.
"When we initially started working on it, we already had a name for it. It's also comparable to the pronunciation train in Indonesia. In contrast, Creta here has a deeper significance, serving as a family vehicle "he remarked this.
Like the bigger Hyundai Tucson compact SUV, the new Creta boasts a dynamic front end like its smaller cousin. The grille of the Creta is termed the Parametric Jewel Grille by Hyundai, and it's already a well-known design.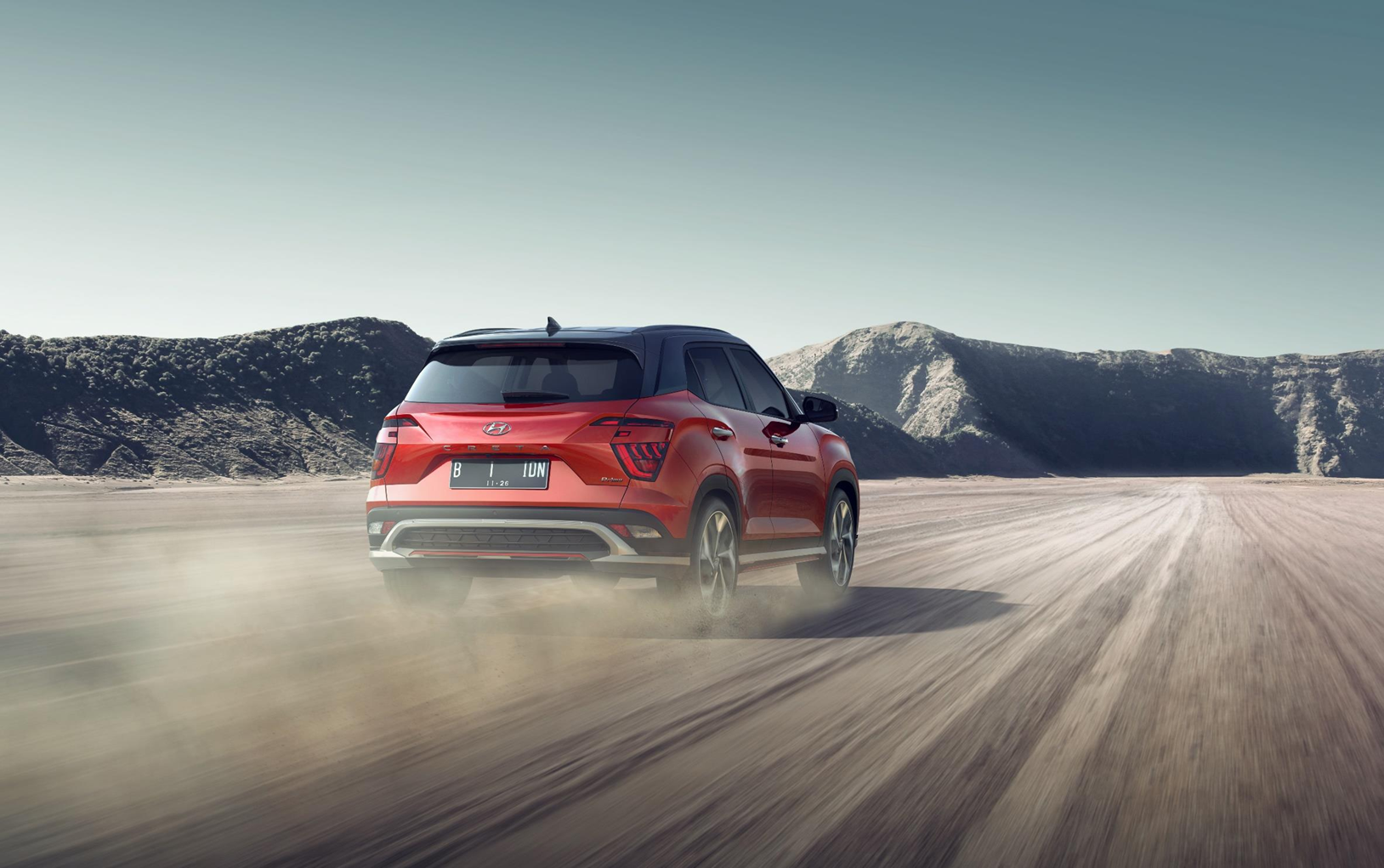 When the lights are switched off, the grille will seem to be combined with the LED DRL lights. This is one of the vehicle's distinctive features.
Bluelink, a smartphone app that enables owners to constantly be linked to their vehicle, is also one of the most unique aspects of this vehicle.
For example, this feature has full access to all essential features on a Hyundai Creta, such as being able to know the vehicle's condition in real time, turn on/off the engine and set the cabin temperature, lock/unlock the door, turn on/off the horn, and turn on/off the lights, to know where the vehicle is parked.
Stolen Vehicle Notification and Stolen Vehicle Tracking are only two of the additional capabilities that owners will be able to use during a theft attempt.
By using a Hyundai-developed Smartstream 1.5L petrol engine and a 6-speed manual transmission system or Intelligent Variable Transmission (IVT), the Hyundai Creta achieves maximum fuel economy while also improving ride quality and handling responsiveness.
At 6,300 rpm, the CRETA can produce 115 PS and 143.8 Nm of torque at 4,500 rpm thanks to this technology.
Proud
58%
Sad
0%
Excited
8%
Indifferent
8%
Inspired
8%
Amazed
17%