Credit by Mr Gotho is said to have begun preparing for his death in 1992, but 24 years later he is still alive © Donal Husni/ZUMA Wire/REX/Shutterstock
PEOPLE
Indonesia
'World's Oldest Man' Discovered in Indonesia Celebrates 146th Birthday
An Indonesian man who claims to be the oldest person ever to have lived has celebrated his 146th birthday.
Mbah Gotho, from a small village in the Central Java province, has documentation that states he was born on 31 December 1870, and the Indonesian records office has said confirmed this was accurate.
If it is correct, this would earn him the title of the oldest person ever, a title currently held by French centenarian Jeanne Calment, who was 122 when she died.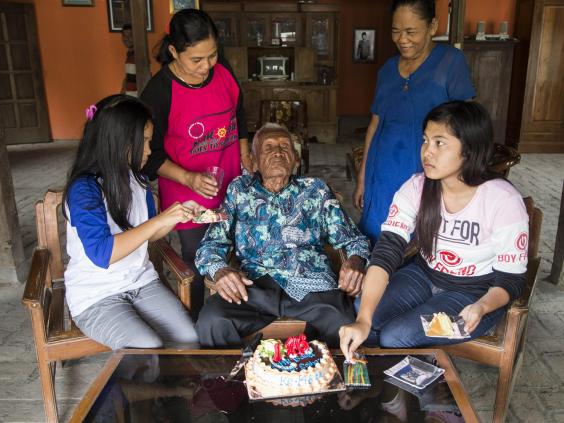 Mr Gotho celebrated the landmark birthday with his grandson, Suryanto, and his wife, Suwarni, having reportedly outlived all 10 of his siblings, his four wives and his children.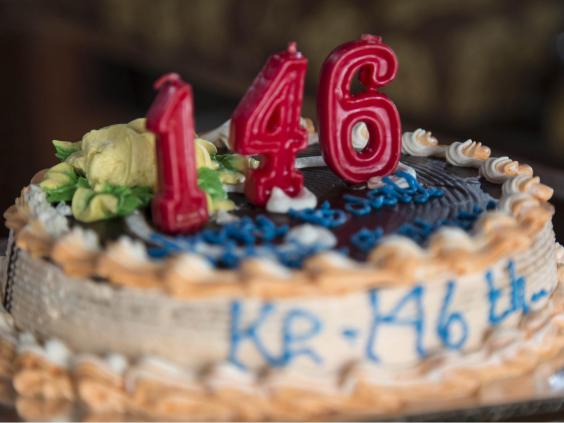 During the celebrations, family and neighbours flocked to the modest house to celebrate the occasion, and Mr Gotho was seen grinning as they sang him a birthday song.
The elderly Indonesian reportedly managed to blow out all the candles in one puff.
When previously asked the secret to a long life, Mr Gotho said: "The recipe is just patience".

Source : Independent.co.uk
Proud
33%
Sad
0%
Excited
0%
Indifferent
0%
Inspired
0%
Amazed
67%