Who are the next wave of tech and business innovators in Indonesia?
Of the 10 listed below, some have recently raised seed funding, won a competition, or otherwise caught our eye.
1. Ekrut
Based in Jakarta, Ekrut is a tech-supported headhunting service. It matches job openings with suitable high-quality candidates through its platform.
The founding team consists of Steven Suliawan, Ardo Gozal, and Anthony Kusuma. The industry they are focusing on for now is tech – because this is where the co-founders have most experience and connections.
Since the service started operating in September 2016, Ekrut has recruited candidates for about 30 companies, including big startups like Tokopedia and Go-Jek.
Ekrut raised a seed round of funding from East Ventures last month.
2. TeleCTG
TeleCTG is a healthcare startup with a very specific application: cardiotocography (CTG). That's when midwives and doctors use a device to examine expecting mothers for a fetal heartbeat and contractions of the uterus.
TeleCTG makes the process more efficient by providing an app that helps nurses or midwives interpret and store data from the examination, or share them with doctors for further diagnosis.
TeleCTG is one of six startups accepted into Fenox VC's GnB accelerator program last month.
3. HaloHola
HaloHola calls itself an onboard entertainment service.
It offers a range of movies, music, games, and magazines that users can stream on their devices. The idea is to offer this as a service onboard trains and buses – environments where people will be looking for entertainment, but connectivity tends to be spotty.
The startup makes the streams available through wifi, so users signed up for the service won't have to use up their own mobile data. The startup is already working together with Indonesia's national rail service, as well as some bus operators.
4. Pop Legal
On Pop Legal's site, you can choose from a number of templates for legal documents. It lets you fill in the data online and download it. Pop Legal offers a range of templates such as contracts and agreements. The aim is to simplify this type of paperwork.
5. Bukapintu
Bukapintu, like Ekrut, targets job seekers. But it's also a content portal that seeks to help people make career decisions and and ask career-related questions. It lets companies who are recruiting build profiles on the platform that are supposed to tell the candidates not just what the job entails, but also what the company's culture is about.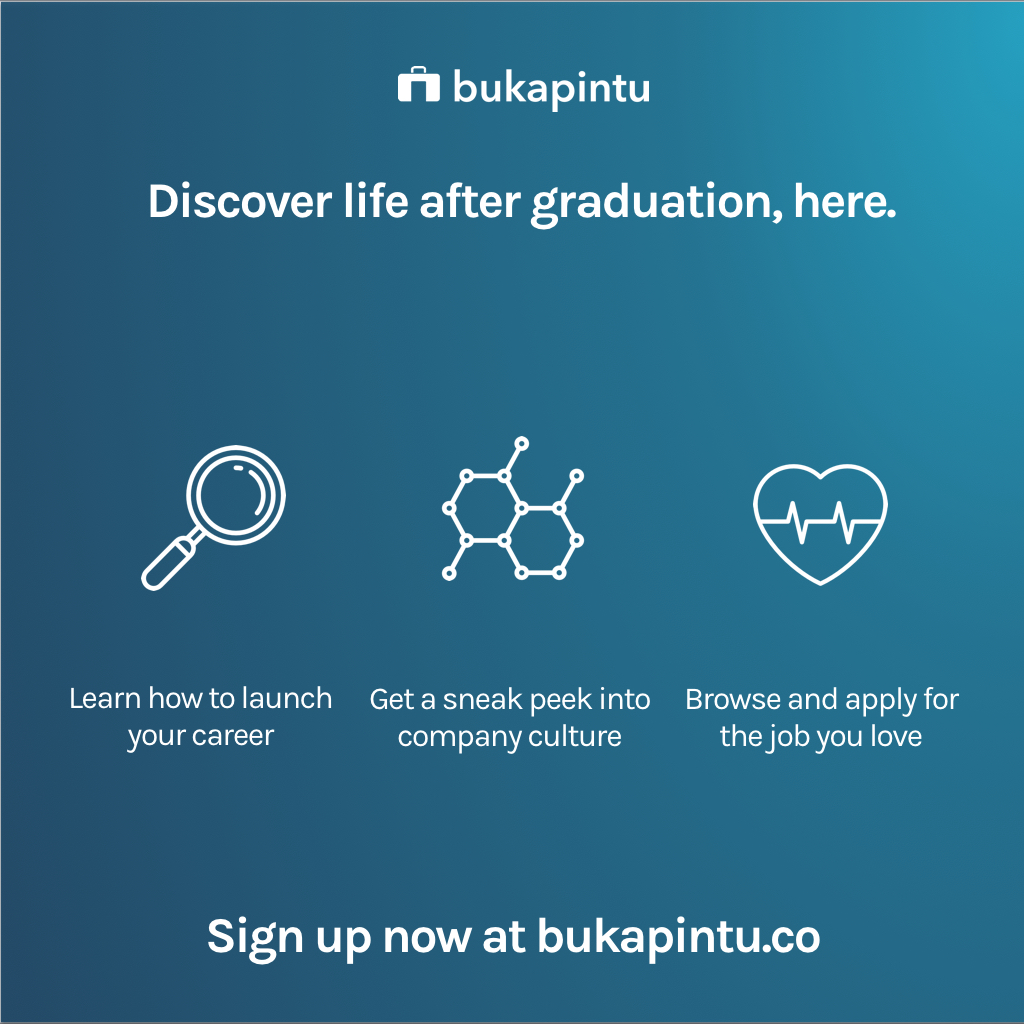 6. Paprika
Hailing from the city of Medan, Paprika offers users of its app a cashback reward if they shop its partner merchants. It's basically a loyalty program. Paprika users let the merchant scan a QR code via the app, which gives them additional information about you and the item you bought. In return, you get a small financial reward.
7. PesanLab
Last of the startups in GnB accelerator's second batch, PesanLab has already been around the block since 2015. It was known then as LabConX. The concept is still the same: it helps patients who need medical tests, such as blood tests, book these in advance instead of having to go to and wait at a clinic.
8. Neetip
Neetip's idea is to turn travelers into couriers and let them transport small parcels from A to B in return for some cash.
Let's say you are planning a trip from Bandung to Jakarta – you can check on Neetip if there's any request from Jakarta for an item you can easily obtain in Bandung. It also works for international trips.
9. Mobilkamu
Mobilkamu assists potential car buyers. It has information and reviews on popular car types. It connects buyers with official sellers and consults the buyer on financing opportunities.
It wants to make the process of buying a car less daunting. It's similar to Otobro, but doesn't offer used cars.
10. Indogold
This startup banks on a very Indonesian habit, which is to save money in gold. Even small amounts of money can be traded for gold, and Indogold keeps it safe for its buyers. In times of need or when the price is good, gold owners can also sell through the site. The app has daily prices and makes the purchase very easy.

Source : Tech in Asia