Indonesia's first commercially produced homegrown passenger plane is nearly ready for its first flight, an achievement that would do much to bolster a growing industry. Yet state-run manufacturer Dirgantara Indonesia has a number of hurdles to overcome before it can compete internationally.
At a factory situated near an airport in Bandung, east of Jakarta, work continues apace on assembling the N219, Dirgantara's 19-seat propeller plane. The company aims to finish the necessary paperwork in April, conduct the N219's maiden flight in midyear and ship the first plane in 2018, said Andi Alisjahbana, director of technology and development.
A long track record
Founded in 1976, Dirgantara's predecessor was initially led by B.J. Habibie, an aerospace engineer who previously served as vice president of a German aircraft manufacturer and later became president of Indonesia. The company successfully flew a homegrown 50- to 70-seat turboprop -- dubbed the N250 -- in 1995, but the project stalled amid the Asian currency crisis and political turmoil.
Dirgantara has a partnership with Airbus -- originally forged in the late 1970s with Spain's CASA, which later became part of the European aerospace giant. The two companies produce planes through a joint venture, and Dirgantara manufactures helicopters under license from Airbus. The Indonesian company has delivered more than 400 commercial and military aircraft to domestic and overseas customers.
Demand for air travel is soaring in the vast island nation of Indonesia. The N219 needs less than 800 meters for takeoff and landing, making it well-suited to remote areas with little space for airstrips. Dirgantara also enjoys an edge on price -- the N219 is priced 20% lower than a major competitor, the DHC-6 Twin Otter from Canada, thanks to local sourcing of such components as window glass and landing gear parts.
Dirgantara has secured provisional orders for nearly 100 N219s from domestic customers, including budget carrier Lion Air, and has announced plans for a 50-seat aircraft. It aims to tap other emerging markets such as Africa as well.
Small planes, big potential
Turboprops are generally used for flights of 1,000km or less. Development and production of small aircraft has fallen off in developed markets, where well-developed rail and road networks dampen demand for short-haul flights. But industry group Japan Aircraft Development Corp. sees the passenger turboprop fleet in the Asia-Pacific region growing 55% between 2015 and 2035 to 1,394, with new orders worldwide forecast to top $65 billion.
Indonesian aircraft developer Regio Aviasi Industri is working on the R80, an 80- to 90-seat turboprop. Dirgantara is to handle its production, with delivery to begin in 2022.
Big European and American players are also using Indonesia as a production base. Airbus transferred all production of the NC212 transport plane to Dirgantara by 2013. The French giant also procures components for the A380 and the cutting-edge A350XWB from Indonesia.
Honeywell International, the American conglomerate that supplies the NC212's engine, operates a plant on the island of Bintan that produces some 120 types of electronic equipment for aircraft, including black boxes.
Still a fledgling
Yet the skies are not all clear for Dirgantara. The manufacturer plans to offer the N219 for around $5.5 million, expecting to break even on it after selling about 200 planes. But sales probably will be limited for now to the less than 100 planes for which Dirgantara has received provisional orders, meaning the project will probably fail to turn a profit even with generous government subsidies.
The N219, being Indonesia's first homegrown aircraft aside from the shelved N250, could have design flaws, circuitry problems or other issues that end up delaying a commercial rollout. The project is already behind schedule given that the maiden flight was slated for mid-2016 back in 2015. Further delays could rack up more development costs.
Dirgantara also lacks the brand power of overseas rivals. France's ATR leads the global market for midsize turboprop planes with 50 to 70 seats, with more than 1,500 aircraft sold. Brazil's Embraer controls more than half the market for 70- to 130-seat planes.
Dirgantara is working on receiving domestic certification for the N219. Exporting the new plane will require international certification along with a major marketing drive.
A broader trend
Indonesia is not the only emerging market working to nurture a nascent aircraft industry. Other countries hope to showcase their growth by making inroads into a field long dominated by big American and European players.
Among the most prominent examples is China, whose first homegrown passenger jet, the ARJ21, began flying commercially last June. Developed by state-owned Commercial Aircraft Corp. of China, or Comac, the ARJ21 seats 70 to 80 passengers. The company seeks to sell more of the planes domestically and in emerging markets, with government support.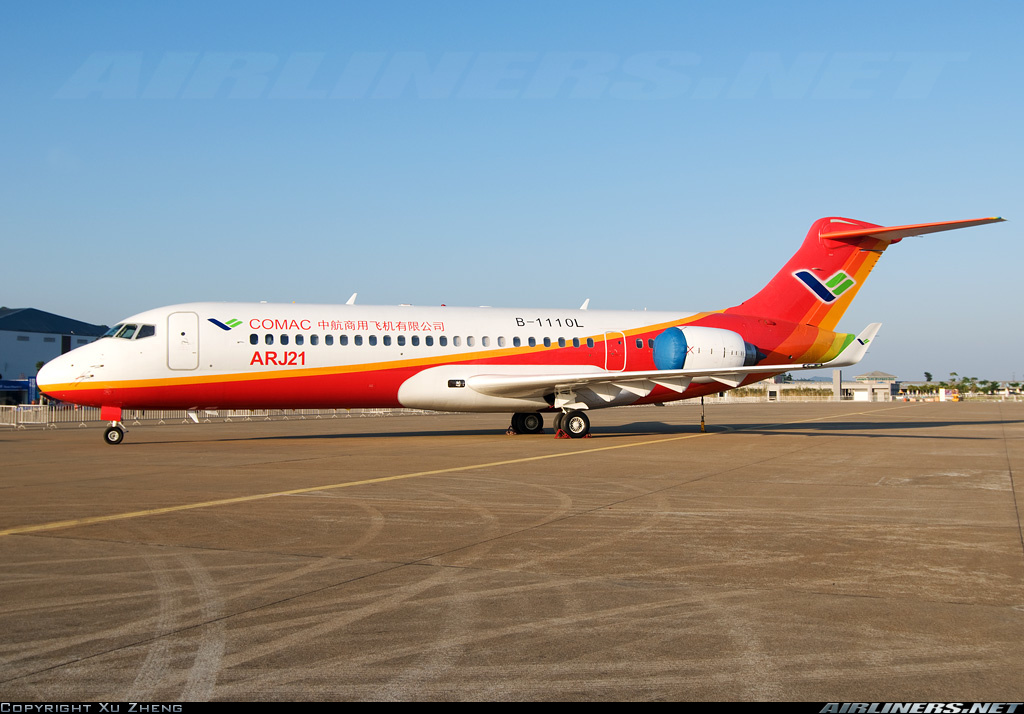 Hindustan Aeronautics delivered India's first locally produced fighter jet to the air force in 2015 and is looking to develop a passenger plane as well. Turkey has laid out plans for a public-private partnership to develop passenger aircraft, aiming to put a jet and a turboprop plane on the market by 2023.
Foreign companies attracted to the growth potential of emerging markets are partnering with local peers, including on military aircraft. Korea Aerospace Industries has teamed up with Dirgantara to develop a fighter jet, aiming to begin production around 2025.
This article was first published in http://asia.nikkei.com/ on March 13, 2017.