The world's largest continent is among the most diverse places on earth, and with so much to offer, it can be a challenge narrowing down the choices. If you haven't been to Asia and are looking to experience it for the first time, here are a few suggestions of where to start.
Thailand
Arguably the most traveler-friendly country in southeast Asia, Thailand is a great place for first-time visitors for a number of reasons. Its cities are a bit cleaner and more developed than what you'll find in many neighboring countries, and it's long been a favorite among Western travelers, meaning you can expect good tourism infrastructure, a wide variety of food types, and a large number of locals who speak at least some English.
Popular destinations include the capital city of Bangkok, known for its nightlife, shopping, and impressive temple complexes. Chiang Mai, with its myriad of Buddhist temples, is a smaller and more accessible alternative, and though it's the second-largest city in Thailand, it's not nearly as hectic. Travelers who prefer beaches over temples will love the south of the country, where islands such as Phuket (the largest and most visited island in the country) have been attracting visitors for decades, thanks to great swimming and lots of nightlife activities.
Bali
Easily the most romantic and enchanting of Indonesia's islands (and the bar is high), Bali is a beautiful little island filled with sprawling jungle, extensive swathes of rice paddies, numerous Balinese Hindu temples, and mile upon mile of white-sand beach. The arts are highly revered here, and the Balinese people have strong musical, theatrical, and applied arts traditions.
While there are plenty of upscale hotels along the island's beaches, it's also relatively affordable, with spas, restaurants, and lodging options available for all budgets. Best of all, the island's economy relies heavily on tourism, which means it's relatively safe, an easy spot to drive a rental car, and a place where you'll never have a problem relying on English-language skills alone to get by.
Hong Kong
Fast-paced and cosmopolitain, Hong Kong is a good alternative to mainland China for first-time Asia travelers. (Plus, visiting here doesn't require getting a visa for most travelers from Western countries.) Because Hong Kong was under British control for over a century and a half, English is widely spoken here with native fluency and the infrastructure is on par with any other developed place.
While Hong Kong is a major center for commerce and has a big-city vibe, it also has some quieter places to get away from the hubbub, including Victoria Peak, which offers great views of the skyline, and the nearby Lantau Island.
Japan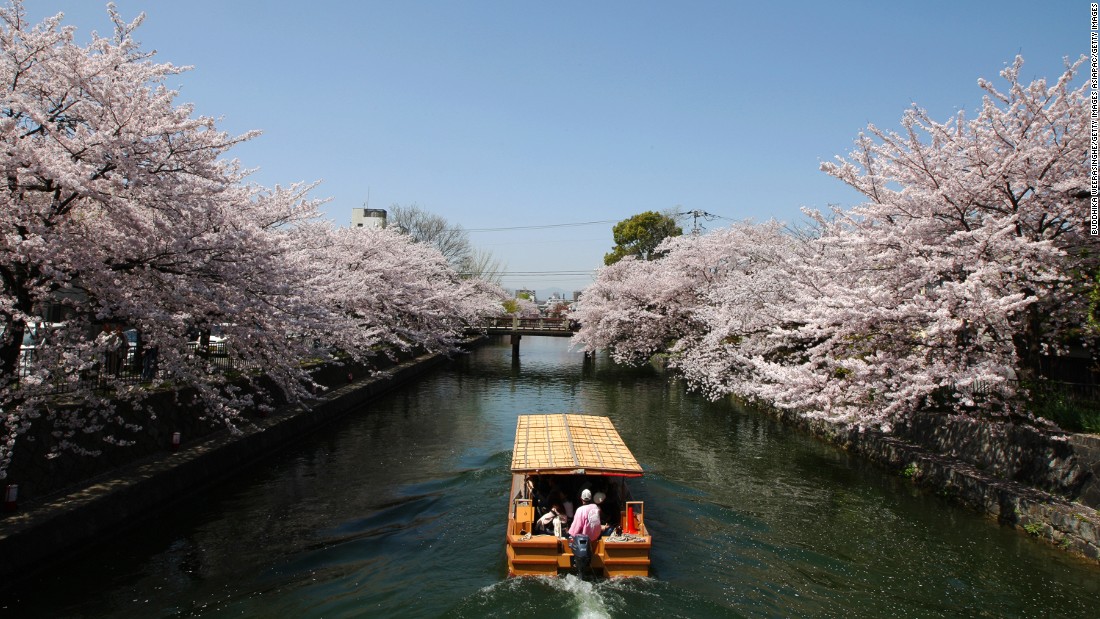 If you're looking for a destination that's like nowhere else on earth, Japan may be your ticket. Tokyo is full of beautiful old temples, excellent museums, fantastic shopping, and some of the best people-watching opportunities (thank you, cosplay!). Get outside the cities and you'll find beautiful, traditional ryokan (guest houses), gorgeous forests, and peaceful, curative hot springs.
While traveling in Japan comes with some challenges in terms of communicating, there are usually English signboards on public transportation networks and at tourist attractions. Plus, younger Japanese people, while generally modest about their language skills, will usually know enough English to help with the basics. Moreover, the country is incredibly safe, and even petty thefts and pickpocketing are relatively uncommon here.
Malaysia
Although perhaps not the most obvious choice for many travelers, Malaysia is among the best spots for first-time visitors to Asia. The capital city, Kuala Lumpur, is both cosmopolitan and easy to get around, and has great (and generally hygienic) street food. It's also one of the more diverse cities in the area, with huge Malaysian, Chinese, and South Indian communities.
And while many travelers come here just to visit Kuala Lumpur, it's worth getting out of town, particularly if you're interested in tropical landscapes. The archipelago of Langkawi (and particularly its main island, Pulau Langkawi) features plenty of opportunities to shop, sample fresh seafood, and dive, while Malaysian Borneo offers a good mix of urban and rural.

Source : Oyster.com