Credit by Voice of Baceprot © Youtube
PEOPLE
Indonesia
This Teenage Hijabi Metal Band Goes Viral and Breaks Stereotypes
Voice of Baceprot (VoB), a metal band of three teenage hijabi girls from Garut, West Java, Indonesia is recently a viral hit and gaining attention from Indonesia's national media.
They break all sorts of stereotypes with headscarves and their love for metal music while also still being enrolled in high school.
The band's members, Firdda Kurnia (lead guitar and vocals), Widi Rahmawati (bassist, vocals) and Euis Siti (drummer) are 15-16 years old but have already been playing together since 2014. They first gained popularity in their hometown and won several local band competitions.
Describing their genre as hip metal funky, they are influenced by Muse, System of A Down, Red Hot Chili Peppers, Eminem, Sublime, Metallica, Linkin Park, Tool, Gigi, PAS Band, and Netral.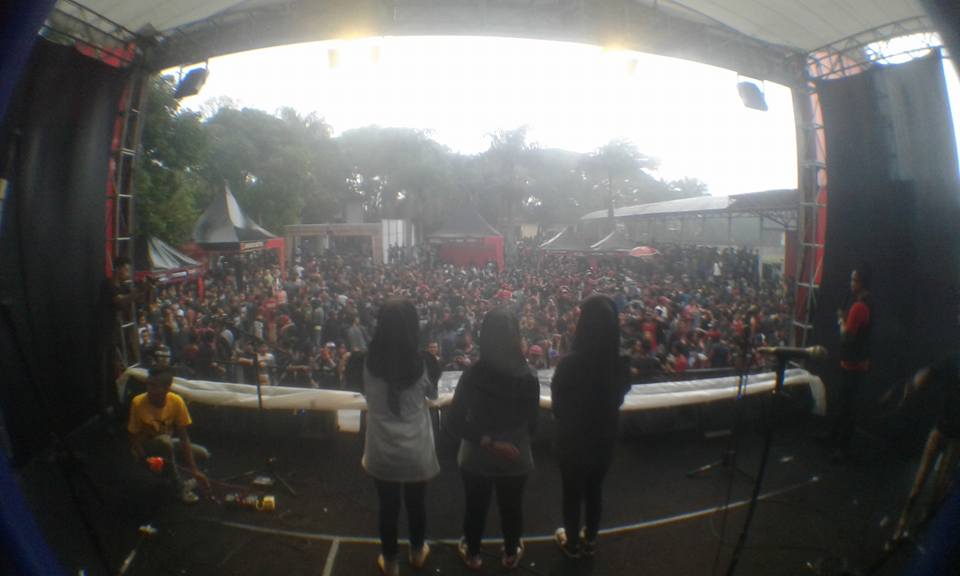 However, it was their original number "Enemies of the Earth" which thrust them to the national scene. Since posted in April 3, the song about environmental degradation has been shared 11,445 times on their Facebook fan page.
The trio said this band came from their anxiety as a teenager. "We may look unusual for most people. Music world has been stereotyped negatively, we want to break those stereotypes by not only wearing modest hijab but also rocking hard."
Proud
75%
Sad
0%
Excited
25%
Indifferent
0%
Inspired
0%
Amazed
0%