Credit by
A tourist playing 'chinlone' with the locals in Myanmar ©
www.thestar.com
Since the Southeast Asian Games (SEA Games) began in 1959, it has been held in 15 different cities across all Southeast Asian countries except Cambodia and Timor Leste.
One of many interesting elements of SEA Games is the games or sports are unique in that there are no official limits to the number of sports which may be contested, and the range may be decided by the organising host pending approval by the Southeast Asian Games Federation.
A host nation must stage at least a minimum of 22 sports and albeit for some core sports which must be featured, the host is also free to drop or introduce other sports.
However, the strategy to maximise the medal yield and advantage for host country has been a major problem for Southeast Asian Games that being carried out by the host country.
This leeway has resulted in hosts maximising their medal hauls by dropping sports which are disadvantages to themselves relative to their peers, and the introduction of obscure sports, often at short notice, thus preventing most other nations from building up credible opponents.
Nonetheless, Seasia finds out that Southeast Asian people should know, at least these interesting points about unique games that have ever organised within the host of SEA Games in the region:
ICE HOCKEY
Ice hockey will be making its debut at the Aug 19-31 Kuala Lumpur SEA Games in which the introduction of three winter sports including the ice hockey has given a new group of athletes an opportunity to appear on a big stage.
According to Asian Correspondent, the Malaysian team is gearing up to compete with Indonesia, Singapore, Philippines and Thailand at Empire City in Selangor from August 20-24.
Malaysia's The New Straits Times reported quoting Nor Hisham Yahaya, the Malaysian team's manager and programme director as saying, "We used to think that winter sports are only limited to cold climate countries, but not anymore".
"We have seen Jamaica compete in the winter Olympics and few other tropical countries have followed in their footstep. As for ice hockey, it is usually played indoors, so tropical countries can also play certain sports because all you need is an indoor ice ring," he said, replying to a question asked on what drove the idea to bring ice hockey (winter sport) into the SEA Games.
CHINLONE
Introduced by Myanmar in 2013, notable aspect of Chinlone is its significance in the 2013 SEA Games was the perfect chance for the country to show the rest of the region how much they progressed and modernized, after 44 years since the last time Myanmar hosted the games in 1969.
The closing ceremony featured Chinlone as the face of Burmese culture, and Chinlone was even included as a separate sport within the competition.
This was controversial since other countries could not adequately compete in a sport that is unique to only Myanmar. By the end of the 2013 Southeast Asian Games, Myanmar had successfully showcased its new modernity, with Chinlone at the forefront.
FIN SWIMMING
Fin swimming was first introduced at the 2003 Hanoi SEA Games. Only four nations participated. Vietnam bagged 13 of the 16 gold medals on offer.
At the 2011 Games, host Indonesia pulled off a surprise by winning seven gold medals, beating Vietnam by one. It was held at the Jakabaring Sports Complex in Indonesia's Palembang.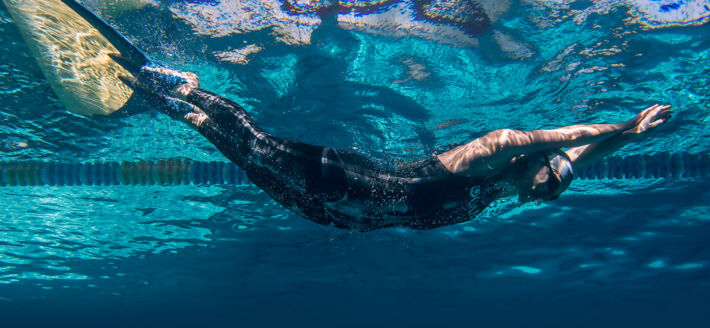 SHUTTLECOCK
Vietnam in 2013 SEA Games was the first host.
In Malaysia, it is known as "sepakbuluayam" or capteh.
In this game, the participants must keep the fea­thered shuttle in the air by kicking it up with the foot or heel. Viet­nam won all the seven gold medals, including three in women's events.
VOVINAM
A martial art famous in Vietnam, Vovinam also is practised in 35 countries.
It has the touches of traditional wrestling. Done with or without weapons, it was created in Hanoi in 1938 and made its debut at the 2011 Indonesia SEA Games. Vietnam and Indonesia won five gold medals each out of the 14 offered. Only four nations took part.
Also, herewith are some other information on traditional sports or sports choices that have featured in the SEA Games:
1. Malaysia introduced petanque and netball at the 2001 SEA Games;
2. In the 2005 edition, the Philippines added arnis, a demonstration sport in 2003. Also added were Baseball, Dancesport and Softball events;
3. Thailand added some new categories of sepak takraw and used a new kind of ball that had been used by their athletes for a year while other countries had never used it before. Futsal was also added at the 2007 SEA games;
4. In the Indonesia's SEA Games in 2011, Bridge, Kenpo, Paragliding and Wall-Climbing were introduced;
5. Floorball was demonstrated by Singapore in 2013 SEA Games and then was officially added in the 2015's.
Source : The Star Online, Wikipedia
Proud
43%
Sad
29%
Excited
14%
Indifferent
0%
Inspired
14%
Amazed
0%