Credit by Zalora & Fashionvalet © Google Images
Fashion is the fastest-growing e-commerce vertical in Southeast Asia, and it is reported that Rocket Internet's Zalora is leading the pack.
As online boutiques have been the perfect choice for those who prefer to shop without leaving the comfort of their homes, Zalora already wins the fashion e-commerce market regionally, including focusing on mobile commerce, incorporating offline strategies like setting up pop-up stores in malls and even launching its own marketplace for third-party merchants.
Despite the mass market existence in Southeast Asia, the brand of Fashionvalet is now booming and should be been given the same attention as well.
Both notable fashion e-stores triggered the interest of Seasia to provide some fun facts about them, thus following are facts that you might now know;
ZALORA
1. Born out of the Rocket Internet family in early 2012, Zalora is headquartered in Singapore and also operates in Hong Kong, Malaysia, Thailand, Indonesia, the Philippines, and Vietnam, as well as in Australia and New Zealand under the name The Iconic.
2. Zalora started out as an online shop representing a catalogue of known fashion brands. But since 2013, it has been experimenting with developing its own brand, first under the name Ezra, and in 2014 launching its own Zalora label. By owning the entire supply chain, Zalora can react quickly to trends and seasonal preferences
3. In mid-2014, around the time of the Muslim fasting month, Zalora introduced a new line of Muslim wear and modest fashion on the platform. To address Chinese communities in Singapore, Malaysia and Vietnam, it created a Lunar New Year collection.
4. Also in 2014, Zalora launched a marketplace within the platform. According to TechInAsia, it's not a C2C marketplace but all are boutiques by local designers. The marketplace currently holds some 2,000 sellers and 100,000 different products."
5. Zalora's iOS and Android mobile apps were launched in April 2013 and July 2013 respectively. By the end of 2014, half of the traffic to Zalora came from mobile, both from the app and the mobile site.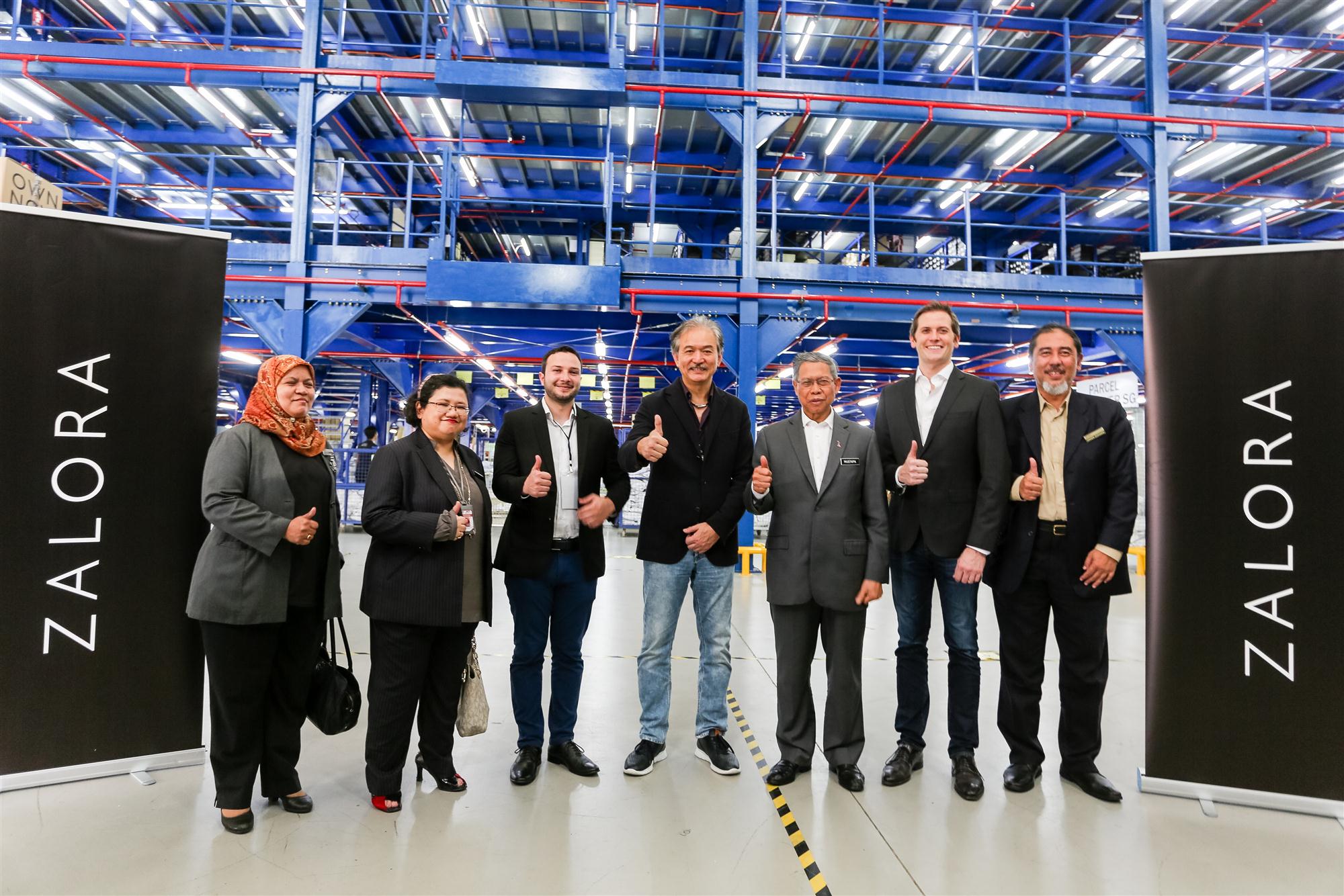 6. A typical user spends 50 minutes a month on Zalora's app, which has been downloaded 5 million times so far, as reported last year.
7. One the key phrases for Zalora to create a more and more seamless shopping experience is setting a "same day delivery" mode. For an extra fee, shoppers can order online in the morning and have the item delivered to them by the afternoon. This service is available in Jakarta, Manila, Singapore, Ho Chi Minh City, Malaysia and Bangkok.
8. Zalora carries several trendy brands like Aldo, Mango, and Factorie. The firms says some of its top brands include Adidas, Levis, Ray Ban, Cocolyn Apparel, Rip Curl, Daniel Wellington, and more.
9. According to Zalora, there are 3.5 million unique visitors to Zalora every month.
10. Zalora declares its customer base growth is 200% yearly.
FASHIONVALET
1. Fashionvalet has grown from a fledgling e-commerce site, which was born from co-founder Vivy Sofinas Yusof's popular blog, to a regional omnichannel fashion platform. She has almost a million followers on Instagram and her own reality television show called Love, Vivy, which is now in its second season.
2. The platform stocks products from some 500 Southeast Asian designers and ships all around the world. The company has offices and warehouses in Malaysia, Indonesia and Singapore. It has also gone offline, rolling out physical stores, with two in Malaysia (Pavilion Kuala Lumpur and Bangsar Village II), one in Singapore and a pop-up store in Brunei.
3. Vivy and her husband, co-founder Fadzarudin Shah Anuar, were recently admitted into the very select network of Endeavor, a global entrepreneur support network that works only with high-growth, high-impact companies.
4. At this point, over 60% of Fashionvalet's sales come from Malaysia. Outside Malaysia, its two biggest markets are Singapore and Brunei. The next market that Fashionvalet is eyeing for expansion would, naturally, be Indonesia, but this is a competitive and challenging market.
5. One big advantage Fashionvalet enjoys in Malaysia is Vivy's large and loyal fan base, cultivated over years of blogging at proudduck.com.
6. Fashionvalet positions itself in the premium segment, peddling access to some of Southeast Asia's most interesting designers. Though its staple is womenswear, it recently launched three new categories: bridal, menswear and children's apparel. It also stocks cosmetics, accessories, shoes and bags.
7. The vast majority of Fashionvalet's customers are women, specifically urban, working women aged between 25 and 40.
8. Fashionvalet has its own in-house brand "dUCk". The brand is best known for its premium headscarves and will roll out bags, cosmetics and stationery as well.
9. E-commerce may be a lot about pushing sales and volume, but both Vivy and Fadzarudin prefer to focus their energy on supporting local designers and fashion brands, TheEdge Markets reported.
10. Vivy received the Young Entrepreneur of the Year Award at the Asean@50 Commemorative Dinner held recently. It was an achievement award that recognize her contribution and achievement, not only to Malaysia but other ASEAN countries and beyond.
Source : TechInAsia, TheEdge Markets
Proud
44%
Sad
0%
Excited
13%
Indifferent
0%
Inspired
38%
Amazed
6%