Credit by Bali resort © Pinterest
The London-based bi-monthly magazine, The Huck Magazine had compiled all its writers and contributors' experience with treehouses around the global.
Two of the thirteen listed are located in the Southeast Asian region.
Although the world is big enough, wouldn't you want to try the treehouses and its tree-top walkways?
Northumberland, UK
Duchess of Northumberland's 6,000 sq ft treehouse at Alnwick Castle.
North Carolina, USA
Huck contributor Mike Belleme used to live in this treehouse in North Carolina. We coaxed him out of it and flew him to Miami to shoot the Cat Power issue of Huck.

Sendai, Tokyo
Pro surfer Rob Machado visits legendary treehouse builder Takashi Kobayashi during the final stages of what Takashi describes as "his most important treehouse" to date.
Papua, Indonesian New Guinea
Treehouses built by the Korowai tribe in Papua, Indonesian New Guinea.
Banos, Ecuador
'Swing at the End of the World' in Banos, Ecuador, over the edge of a clip with a 2660m drop and a view of Mt. Tungurahua, the active volcano in the near distance. Know as Casa del Arbol or "The Treehouse".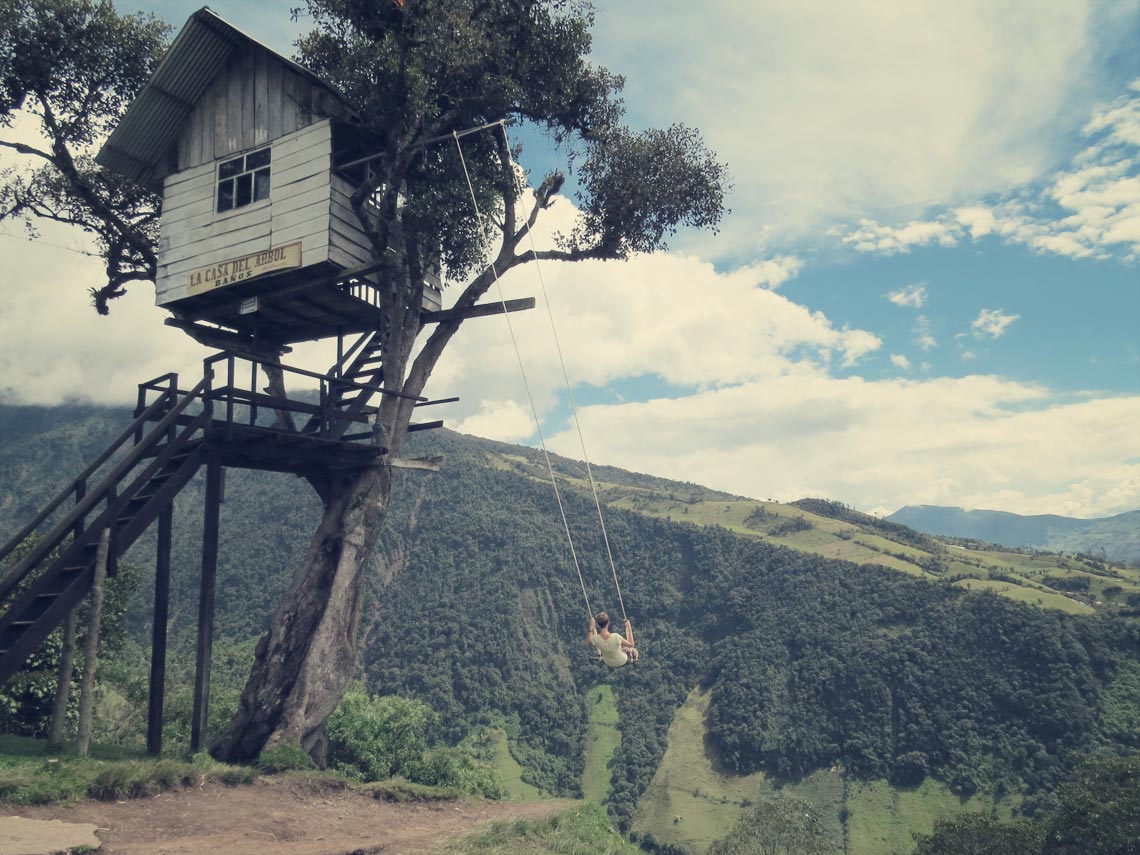 Sierra Nevada, Spain
A humble treehouse between the native oaks of the Nature Park Sierra de Huétor, available to rent through Airnb.
Auckland, New Zealand
The Yellow Tree House Restaurant, built as an unusual marketing campaign for the Yellow Pages. Lol.
Harads, Sweden
The Mirrorcube is an exciting hide-out among the trees, camouflaged by mirrored walls.
British Columbia, Canada
British Columbia's tallest treehouse at 47-feet high in "The Enchanted Forest" between Revelstoke and Sicamous, British Columbia.
Devon, UK
A luxury treehouse built in the grounds of the Fox and Hounds hotel in Devon.
Abiansemal, Bali - INDONESIA
A six-storey bamboo house set within a canopy of trees overlooking the river valley landscape along Bali's sacred Ayung River.
Costa Rica, Central America
Topsy turvy treehouse in Costa Rica designed by eco-architect Michael Cranford.


Source: The Huck Magazine
Proud
33%
Sad
0%
Excited
0%
Indifferent
0%
Inspired
0%
Amazed
67%