Go-Jek CEO Nadiem Makarim revealed that users will be able to use its e-payments service Go-Pay to transact at various online marketplaces within the next three to six months. He is quoted when speaking at a panel discussion at the Global Mobile Internet Conference (GMIC) 2017 event in Serpong, Indonesia
As previously announced by the company in July, he also revealed that Go-Pay will be able to be used for transactions in restaurants within the Go-Food network, Go-Jek's food delivery service.
Go-Pay will also be able to be used to purchase virtual goods at gaming platforms, though he did not mention specific timeline for the particular service.
"And hopefully, who knows, within the next six months or so, you will be able to find Go-Pay accepted in infrastructure [service] such as toll roads, parking, and others," he said.
Go-Jek first launched Go-Pay in 2016. Within one year, the service secured 16 to 18 million monthly active users with 50 per cent of transaction on the Go-Jek platform conducted through Go-Pay.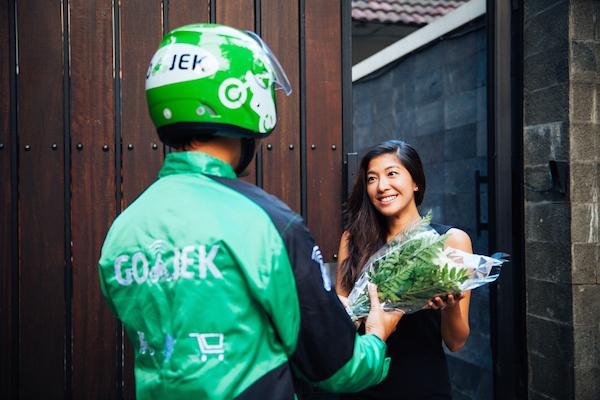 Makarim also said Go-Pay users have the tendency to transact three to four times as much as cash users in the platform.
"Go-Jek has so many different services and all of it would be severely enhanced by a cashless payment system," he explained.
"The reason to start Go-Pay had nothing to do with creating an e-payment system or the business of creating a payment system. The first and foremost reason was to create a user experience that was a lot better than paying cash," he continued.
A World Bank data stated that only 36 per cent of Indonesians aged beyond 15-year-old have access to financial services such as bank accounts (2014).
Despite efforts from banks, telco companies, and fintech startups to introduce e-payment services to the public, bank transfer and cash remain a popular payments method even for e-commerce transactions.
When it comes to challenges that the company is facing in introducing an e-payment service in a cash heavy society, Makarim mentioned changing behaviour as the top issue.
"There is always a huge amount of challenges in getting someone to change their behaviour. It wasn't too difficult to get people to adopt Go-Pay … What I think will be the challenge is the next wave of Go-Pay implementation as an e-payment service of not only in the online, but also offline space," he said.
There are also other challenges such as security, social engineering, liquidity, and the know-your-customers (KYC) process.
"It's a matter of adoption. But I do believe that we are about one year away from when e-wallet would become ubiquitous in Indonesia, because Indonesia has this ability to leapfrog faster than other countries," he added.
So what do fintech companies need to know about converting users in Indonesia?
"There is no rocket science to adoption. People in the tech world will give you a lot of big words about adoption … but it's actually not rocket science. The key is to find a significant improvement in convenience, speed, or cost to the unbanked, and what they are doing in their day-to-day life," Makarim answered.
"So the only way to target the unbanked and get them to use e-payment is by embedding yourself in their day-to-day life," he closed.
---
This article was published at "E27co" titled "Indonesia is one year away from seeing e-wallets everywhere: Go-Jek CEO" written by Anisa Menur Maulani
Proud
50%
Sad
0%
Excited
50%
Indifferent
0%
Inspired
0%
Amazed
0%