Credit by Condors of Malbatt lined up for an inspection. Note the two with long barrel 20mm cannon © Malaysian Defence
Previously, at the Malaysia's Independence Day Parade this year, two prototype Condors took part in the parade. One was the APC variant while the other was the logistics version.
Recently in Bangkok, during the Defence and Security Exhibition (DSE), another newly upgraded Condor was displayed for the first time.
This Condor was upgraded by Chaiseri, Deftech's Thailand collaborator, the original manufacturer of Lipan Bara. The upgraded Condor in the APC guise is the main attraction of Chaiseri showcase at DSE.
Apparently, the two Condor prototypes were upgraded at Deftech plant in Nilai, Negeri Sembilan state while the one shown here was done at Chaiseri plant here in Thailand.
As there are two versions of the upgraded Condor APCs, I will refer the one upgraded at Nilai as the N-pattern vehicle while the Thai one as the C-pattern.
At first glance both APC prototypes looked the same but the one displayed here look more polished even though it has yet to be fitted with the grenade launchers. The C-pattern is also fitted with the same turret manufactured by Chaiseri as used on the Lipanbara.
Next to the driver's compartment, there is an air intake and a hatch cover. These items were added to accommodate a new three-litre engine fitted to the Condor.
On the N-pattern Condor that took part in the Merdeka Parade there was a single air intake next to the driver's compartment. I was told the air intake and hatch cover on both vehicles were necessary to accommodate the new engine fitted on them.
The C-pattern Condor also has a new air conditioning system and even the condenser which were placed at the back in a box outside the hull in the rear have now been moved inside the cabin. This allows the elimination of the box like compartments on the hull next to the rear door.
On the latest development, Malaysian National News Agency (Bernama) reported local defense company, DRB-Hicom Defence Technologies Sdn Bhd (DefTech) is confident of getting the government's approval for the remanufacturing programme for army's Condor armoured vehicle.
Its chief executive officer Datuk Amril Samsuddin said, the programme should it receive the blessing, will see DefTech upgrade about 300 units of the armoured vehicle, which has seen more than 25 years of service with the Malaysian army.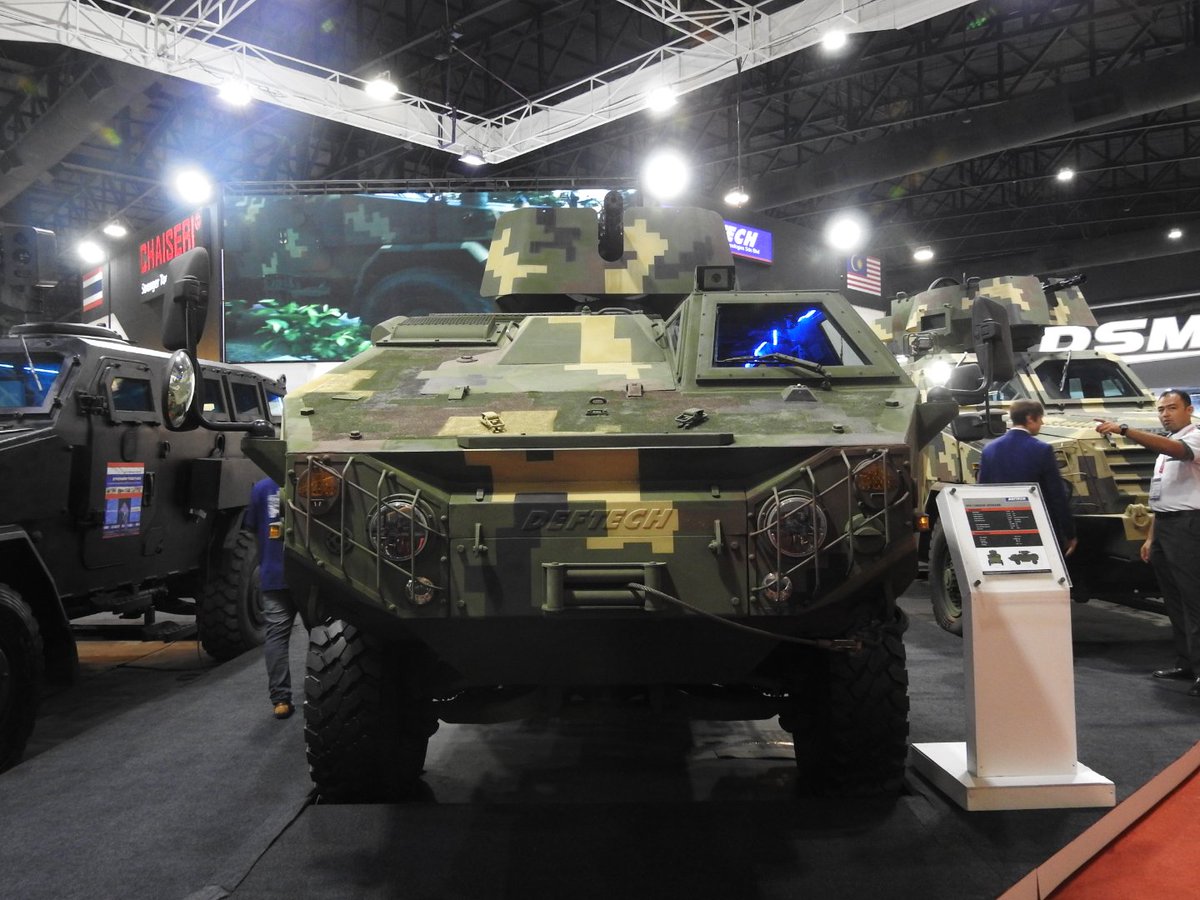 To date, DefTech has completed three prototypes of the upgraded versions of Condor, codenamed "Sealed Pattern 1" (SP 1), "Sealed Pattern 2 (SP 2)" and "Sealed Pattern 3 (SP 3)."

Source : Malaysian Defence, Bernama
Proud
67%
Sad
17%
Excited
0%
Indifferent
17%
Inspired
0%
Amazed
0%