Credit by Photo by NASA on Unsplash
The famous Indonesian sweet was spotted at the Thanksgiving dinner of the International Space Station, appearing in two pictures posted on the ISS official Twitter account on Nov 24th. The astronauts on duty at the ISS posted two pictures on the ISS official Twitter account on Nov.24, in celebration of Thanksgiving.
Spotted by the ever watchful eyes of the Indonesian internet, the picture went viral within Indonesia's social media circles. The pictures showed the crew of the ISS, and also the meals served on the special occasion. In the pantry, lies a large bag of widely known Indonesian coffee candy, Kopiko.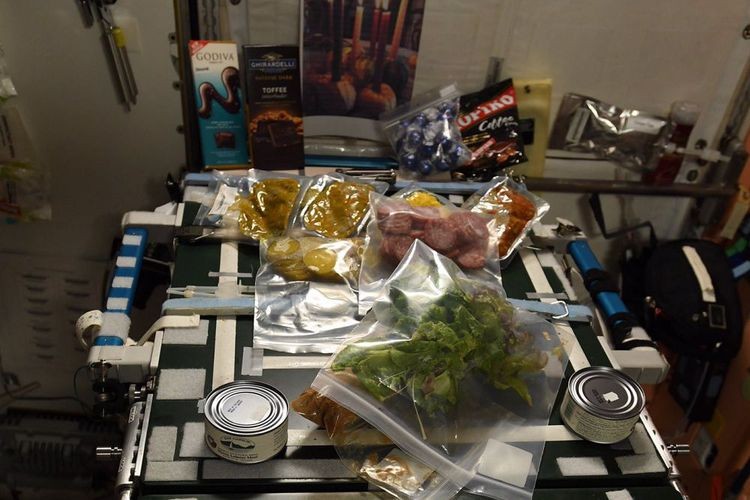 it makes sense that such candy would be made use of by the ISS. Have you ever tried to make a cappuccino without gravity?
"Since they can't really drink liquid coffee [in the ISS], having the Kopiko coffee candy is a good idea," global marketing director of Kopiko's producer, PT Mayora Indah, Ricky Afrianto said to The Jakarta Post.
He added that Mayora's products are distributed to more than 80 countries worldwide. "[This includes] Kopiko [which] is widely distributed," he told Kompas. A great solution for coffee-drinker to get their fix in the outer atmosphere.
Source : The Jakarta Post | Kompas.com | Wowshack.com
Proud
50%
Sad
0%
Excited
0%
Indifferent
0%
Inspired
0%
Amazed
50%