Credit by Illustration: road construction © Vereinigte Kreidewerke Dammann
ECONOMY
Beyond
We will See Southeast Asia's Spending Spree in Infrastructure in 2018
With at least $323 billion in infrastructure spending in the pipeline in Southeast Asia and potentially more expected over the next few years, 2018 could well shape up as the year of builders' stocks from Indonesia to the Philippines that have been the laggards in a broader market rally this year.
Governments are boosting spending on everything from airports to high-speed rails and ports to increase connectivity and boost economic growth in what promises to be a boon for the region's construction companies.
Here is a breakdown of what countries are planning and what investors are saying about Southeast Asia's infrastructure spending spree, as summarized by Bloomberg:
Philippines
The government has allocated about 1 trillion pesos ($20 billion) to infrastructure in the 2018 budget as part of Duterte's $180 billion infrastructure program over a six-year period to build a network of railroads and highways across the archipelago
Tax reform will help fund infrastructure projects; construction and infrastructure-related stocks to outperform in 2018, according to Noel Reyes, who helps manage $1 billion as chief investment officer at Security Bank Corp.
Tax reform bill awaiting Congress approval and is among first of five tax packages proposed by Duterte to raise taxes to pay for infrastructure projects
Infrastructure program includes 70 projects from railways, airports, roads and bridges, cities, ports to mass transit during Duterte's six-year term as president
Companies involved in construction and infrastructure: Metro Pacific Investments Corp., Megawide Construction Corp., Ayala Corp., EEI Corp.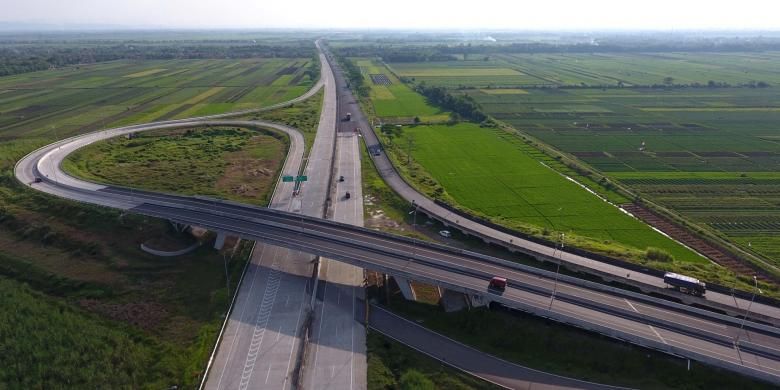 Indonesia
Indonesia's Finance Minister Sri Mulyani Indrawati has announced more than 240 infrastructure projects
Country needs 931 trillion rupiah ($69 billion) from 2015 to 2019 for infrastructure spending; has allocated only 528 trillion rupiah over the period, according to Public Works and Public Housing Ministry
Concerns about funding availability and financing risks among Indonesian infrastructure companies have depressed construction stocks this year
Shares of PT Waskita Karya, the country's biggest listed builder, have dropped 27 percent in 2017 even as the Jakarta Composite Index hit a record in November
Biggest construction companies: PT Jasa Marga, PT PP Persero, PT Waskita Beton
Malaysia
Malaysia has allocated 210 billion ringgit ($51.6 billion) for projects in the 2018 budget of which 73 percent will go rail and public transport

About 55 billion ringgit allocated to East Coast Rail Link, 50 billion-60 billion ringgit given to Kuala Lumpur-Singapore High Speed Rail and 40 billion ringgit to phase 3 of the mass rapid transit system

Rail, affordable housing, roads and water infrastructure are major segments that will benefit from government's spending next year, Sharizan Rosely, an analyst at CIMB wrote in a report dated Oct. 30
General election due by August 2018
Biggest construction companies: Gamuda Bhd., IJM Corp. Bhd., Sunway Construction Group Bhd., Malaysian Resources Corp. Bhd.
Thailand
Government has pledged 1.5 trillion baht ($46 billion) over the next five years to boost growth via infrastructure spending to develop its three eastern provinces as the Eastern Economic Corridor
Infrastructure spending to remain key driver for the economy and new development projects such as EEC, said Orsen Karnburisudthi, Bangkok-based senior investment manager at Aberdeen Asset Management Co.
EEC envisions to turn the provinces into hubs for technological manufacturing and services with strong connectivity by land, sea and air with help of state and private funding as well as foreign direct investment
Elections to be key upside for economic growth and business sentiment, Aberdeen said; Prime Minister Prayuth Chan-Ocha said in October a vote will be held in November 2018
Banks to see earnings improve as economic growth boosts loan growth and reduces bad loan provisions, while shopping mall operators and retailers can benefit from consumption recovery, Orsen said
Biggest construction players: Italian-Thai Development Pcl, CH. Karnchang Pcl, Unique Engineering & Construction Pcl, Sino-Thai Engineering & Construction Pcl; EEC beneficiaries: Amata Corp. and WHA Corp.


Vietnam
Vietnam has allocated 150 trillion dong ($6.6 billion) for infrastructure development in 2016 to 2020 and still needs $480 billion to fund investments by 2020, according to the Ministry of Planning and Investment
Key infrastructure projects include a $13 billion, 1,800 kilometer expressway from Ha Noi in the north to Ho Chi Minh city in the south, the nation's largest ever road project
Biggest infrastructure players: Songda Urban, Ho Chi Minh City Infrastructure, Coteccons Construction, Ha Do JSC, Song Da No. 9 JSC
Singapore
As the only developed market in Southeast Asia, Singapore is less likely to see government expenditure in infrastructure on the same scale as its neighbors
While some key projects for 2018 include a new airport terminal at Changi Airport, mega shipping port and the KL-Singapore high-speed rail, the country's stock market is more likely to benefit from a recovery in the property sector and overall economy
DBS Group Holdings Ltd. sees property prices recovering 3 percent to 5 percent annually over the next two years, buoying small to mid-cap construction-related and real estate stocks such as Chip Eng Seng Corp. and APAC Realty Ltd., analysts including Ling Lee Keng wrote in a note dated Dec. 5
Singapore's economic recovery is also seen broadening out from the manufacturing industry in 2018 to the services sector, which accounts for about two-thirds of gross domestic product
Source : Bloomberg
Proud
42%
Sad
0%
Excited
50%
Indifferent
0%
Inspired
8%
Amazed
0%