Credit by FIBA world cup Turkey © Inside The Games
PEOPLE
Beyond
Philippines, Indonesia, Japan eye successful co-hosting of FIBA World Cup 2023
Philippines – Indonesian and Japanese basketball fans shared the Filipinos' happiness on Saturday, as their countries will also get to host the FIBA Basketball World Cup in six years' time.
The Philippines, Indonesia, and Japan won a joint bid to host the 2023 edition of the event, marking the first time in its history that the World Cup will be held in multiple countries.
Indonesia and Japan will each host eight countries, with the Philippines hosting the other 16. The playoffs – including the semifinals and the final – will also be held in the Philippines.
"We are very happy. It's a good partnership with Philippines and Japan and we will deliver the best FIBA Basketball World Cup that we can do," said Erick Thohir, the president of the Indonesian National Olympic Committee and a member of the FIBA Central Board, in an interview with FIBA.
Thohir noted that the three countries "can support each other and present a vast diversity," while also giving FIBA a massive audience of about 500 million people.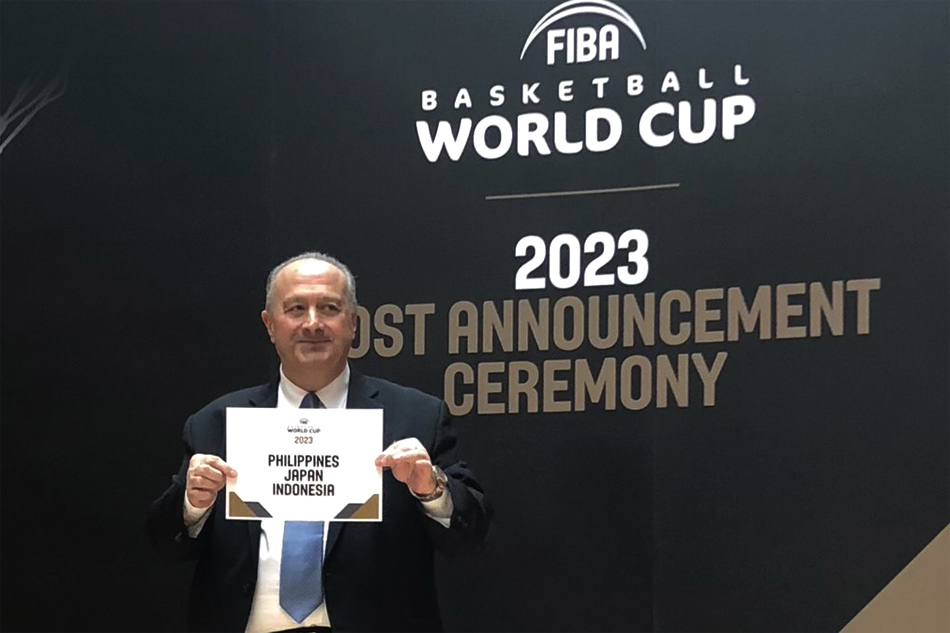 "And as we know, Indonesia and the Philippines are among the fastest growing countries in Southeast Asia right now," he added. "So I really see there being good cooperation for Indonesia, the Philippines, and also Japan."
Moreover, Thohir believes that the landmark multi-nation hosting will only create more opportunities for other countries. Already, FIBA has said that Argentina and Uruguay – who lost their bids for 2023 yesterday – can revamp their campaigns and bid for the 2027 World Cup next year.
"I think, the most important thing is how we grow basketball throughout the world," said Thohir. "Of course, Indonesia is one of the countries that we want to see become a major market in the future."
Meanwhile, the president of the Japanese Basketball Association, Yuko Mitsuya, expressed his confidence that Okinawa will give a good account of itself as well. This marks the second time that Japan will host the FIBA World Cup; Saitama was the site of the showpiece event in 2006.
Mitsuya assured that basketball in Japan has grown exponentially since 2006, and should only develop further as the 2023 World Cup draws closer.
"The basketball environment has changed a lot in Japan since the country hosted the FIBA Basketball World Cup in 2006. We now have the B League, the professional basketball league, which has helped us be more dynamic," he said.
With hosting rights already won, the three countries are now looking forward to working with each other to ensure a successful World Cup in 2023.
"We need to communicate regularly with Philippines and Indonesia and think about not just Japan succeeding in 2023 but all three countries," said Mitsuya.
"The work with Japan and Indonesia starts today," said Manny V. Pangilinan, chairman emeritus of the Samahang Basketbol ng Pilipinas. "I'm sure at the end of the day it will be an excellent tournament for all three countries and for FIBA and for world basketball."
Source : ABN-CBS
Proud
50%
Sad
0%
Excited
33%
Indifferent
0%
Inspired
0%
Amazed
17%