Credit by Youtube/CCTV News | World's longest glass bridge in China's Hebei province
China's latest -- billed as the world's longest -- opened at the end of 2017 in Hebei Province's Hongyagu Scenic Area.
And just in case the 488 meter span (1,600 feet) over a vertical drop of 218 meters (715 feet) doesn't bring visitors to their trembling knees, the bridge is designed to sway when tourists walk across it.
"Hongyagu glass suspension bridge marks the 2.0 era for China's glass-bottomed bridge," says Yang Minghua as quoted by CNN.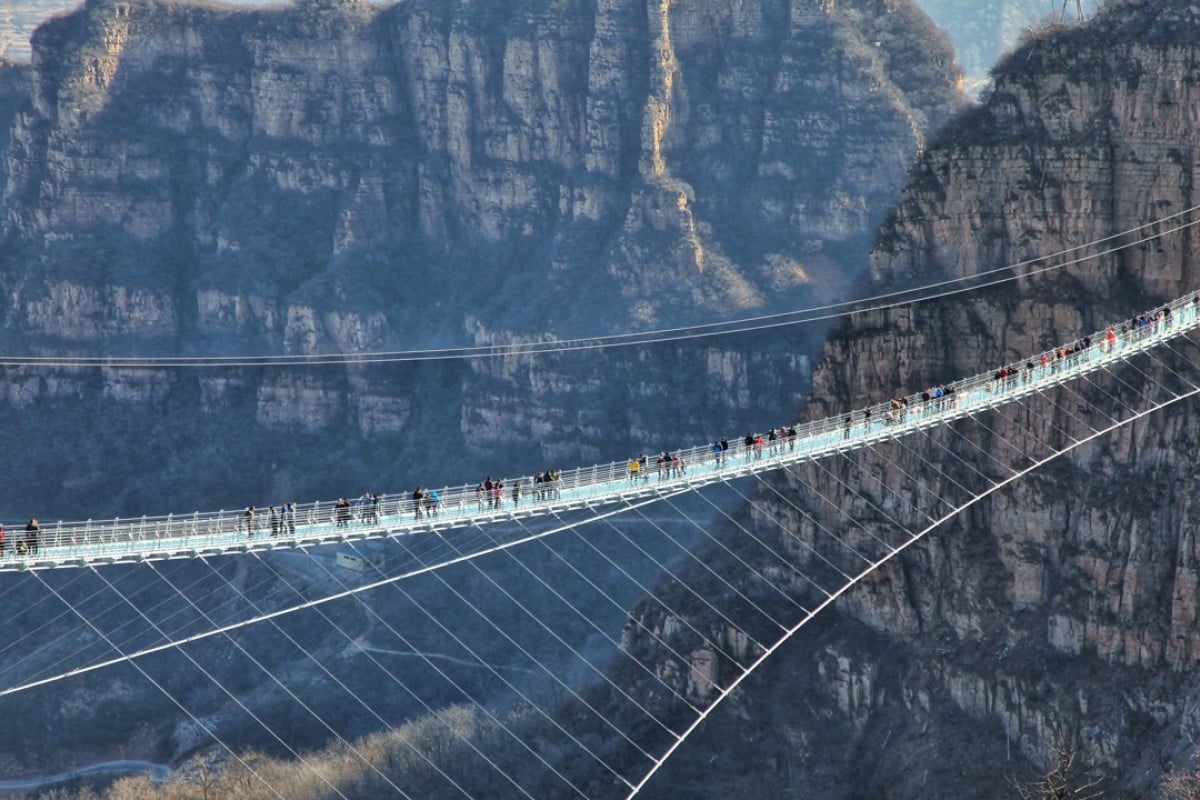 Yang is the chairman of Hebei's Bailu Group, which created the span linking two peaks in the mountainous region of northeastern China.
The three-year construction project has given birth to several record-breaking claims.
These, Yang told local media, include the largest span, the greatest transparency and "the most spectacular pedestrian glass suspension bridge."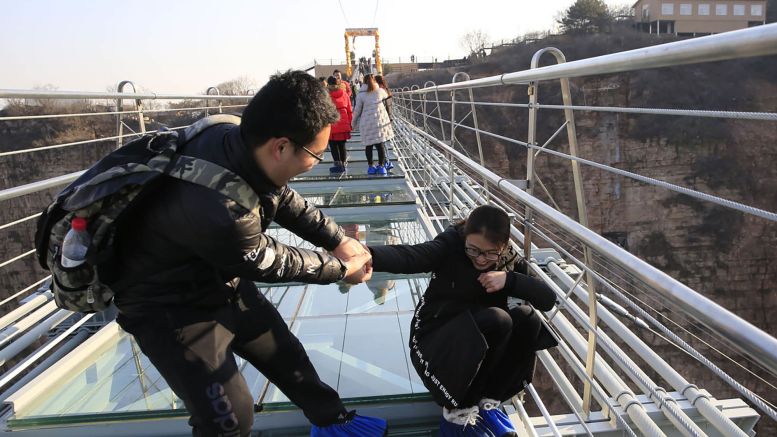 The bridge is 4 meters wide (13 feet) and made of 1,077 glass panels that are four centimeters thick (almost 1.6 inches).
According to South China Morning Post, while it is designed to hold 3,000 people, only 500-600 people are allowed to cross the transparent glass walkway at any one time.
"The bridge's load-carrying capacity is as much as 3.5 times the country's standard for bridges. Besides, we only allow 500 people on it at most," said Liu Qiqi, director in charge of construction.
The opening of the bridge was an immediate internet sensation.
Staff will be stationed along the bridge to help the fainthearted get back on their feet.
Visitors must wear special provided "shoe gloves" to protect the glass surface -- a necessary precaution given other bridges suffered broken glass panels not long after opening.
AsiaOne reports, while walking on the bridge, tourists can enjoy the surrounding Hongyagu scenery, which boasts a unique geographic landscape with mountain views, natural waterfalls, ancient towns and temples.
Proud
14%
Sad
0%
Excited
14%
Indifferent
0%
Inspired
29%
Amazed
43%