Credit by Featured Image Caption © Pixabay
ECONOMY
Singapore
How Innovative is Southeast Asian Economies? Here's the Ranking
Singapore ranked ahead of European countries like Germany and Switzerland in the Bloomberg 2018 Innovation Index, according to a report on Jan 23.
The annual index ranks countries based on seven criteria, including their research and development expenditure, productivity and concentration of high-tech public companies.
Singapore came in third this year, with South Korea maintaining its top spot on the index for the fifth consecutive year. Sweden also maintained its position on the index from last year, ranking second.
Singapore's position rose by three notches as compared to 2017, where it was ranked sixth globally.
Singapore jumped ahead of European countries like Germany and Finland because of its top ranking in the tertiary-efficiency category, reported Bloomberg.
"Singapore has always placed strong focus on educating her populace, especially in STEM (science, technology, engineering and mathematics) disciplines," said Yeo Kiat Seng, professor and associate provost at the Singapore University of Technology and Design, as quoted by Bloomberg.
South Korea, on the other hand, maintained its top position with the abundant US patents Samsung Electronics Co. has, and its foray into digital-media equipment, semiconductors and smartphones.
Japan, one of the three Asian countries to be within the top 10 positions in the index, rose one spot from 2017 to rank sixth on the index.
The United States dropped out of the top 10 positions within the index for the first time in six years, according to Bloomberg.
China ranked 19th on the index, going up two spots from its rankings last year. This rise was attributed to its high proportion of new science and engineering graduates in the labour force and the increasing number of patents companies like telecommunications firm Huawei Technologies Co. are gathering.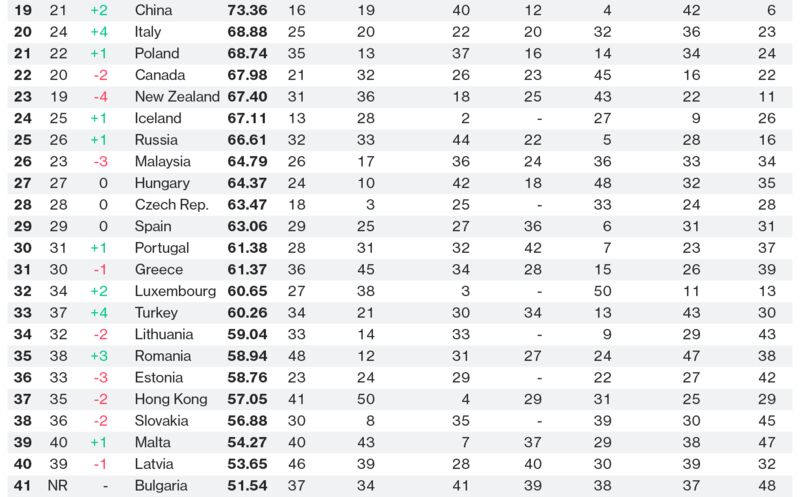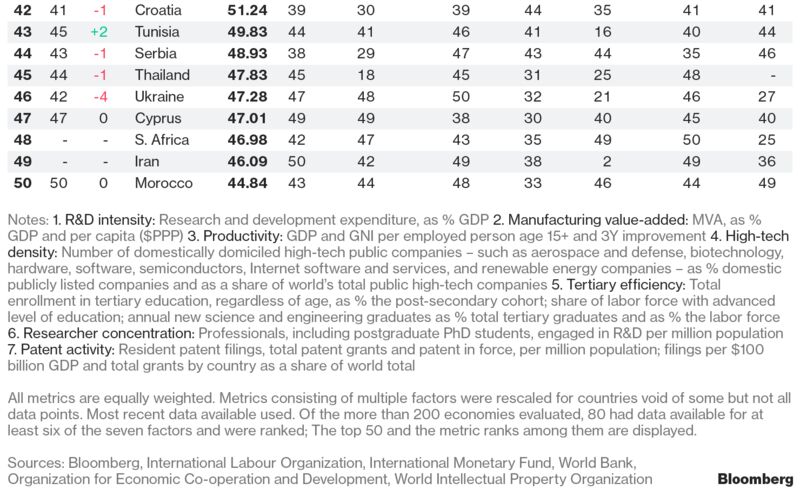 Malaysia, Hong Kong and Thailand also managed to make it into the top 50 on the index.
Malaysia ranked 26, falling three notches from last year. Since last year, Hong Kong's position fell by two spots to 37, while Thailand went down the index by one spot to 45.


Source : https://www.channelnewsasia.com/news/singapore/singapore-ranks-third-in-innovation-rankings-south-korea-tops-9886414
Proud
0%
Sad
20%
Excited
40%
Indifferent
20%
Inspired
0%
Amazed
20%