The term megadiverse country refers to any one of a group of nations that harbor the majority of Earth's species and high numbers of endemic species.
This concept complements that of Biodiversity Hotspots and High-Biodiversity Wilderness Areas to achieve significant coverage of the world's biological resources and was first proposed in 1988.
This classification primarily aims to demonstrate how a small number of countries hold a large portion of global diversity and therefore have a disproportionate political responsibility for conservation and biodiversity management.
Conservation International identified 17 megadiverse countries in 1998. Many of them are located in, or partially in, tropical or subtropical regions.
Following is part of the list -- the top 10 Megadiverse Countries in the world, as compiled by Seasia:
CONGO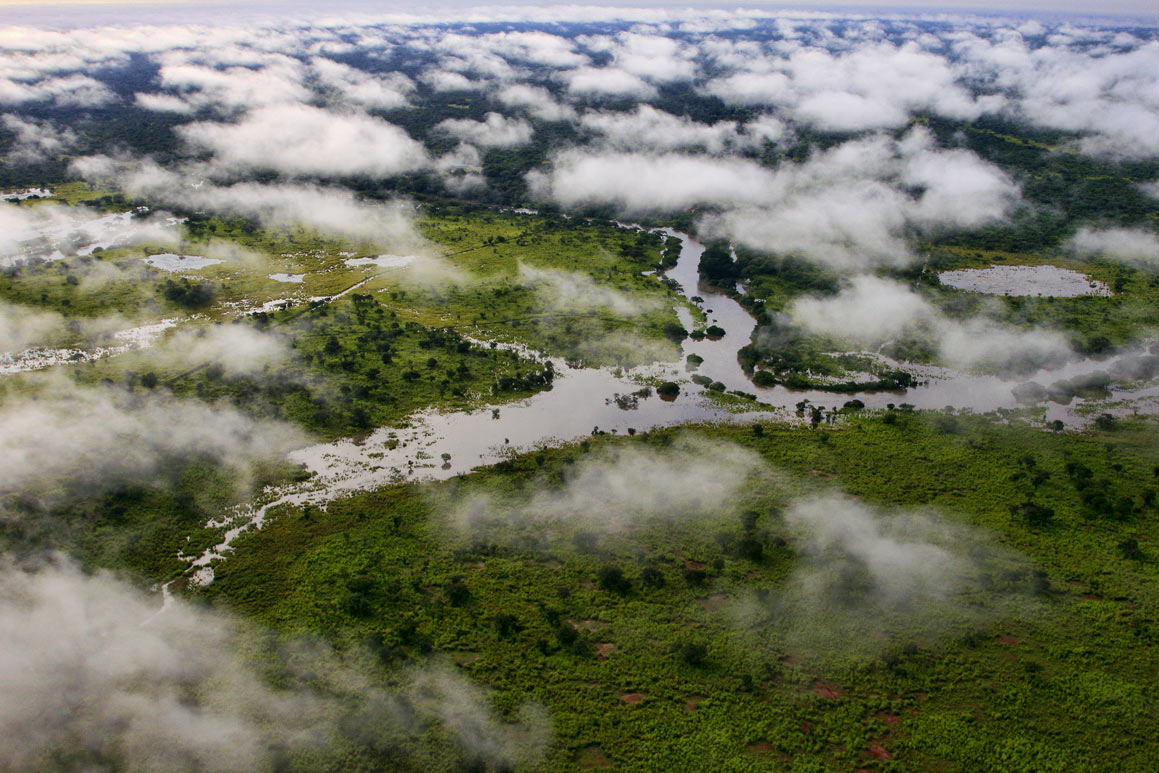 The Democratic Republic of Congo is a country in central Africa. Don't confuse it with neighbouring country, the Republic of Congo, it is rather bigger in size. Earlier known as Zaire, the rainforest of DRC, contains a large bit of bio-diversity, including chimpanzee and the bonobo, African forest elephant white rhino and many more.
SOUTH AFRICA
The Republic of South Africa is the southernmost country in Africa. In South Africa, bushveld, a sub-tropical woodland region is one of the most fertile areas in the whole Africa.
Numerous mammals are found in this region, including Transvaal lions, African leopards, South African cheetahs, southern white rhinos, blue wildebeest, kudus, impalas, hyena, hippopotami and South African giraffes.
There are more than 20,000 different plants, which is about 10% of all known species of plants on Earth. There are significant numbers of baobab trees in this area, near the northern end of Kruger National Park.
MADAGASCAR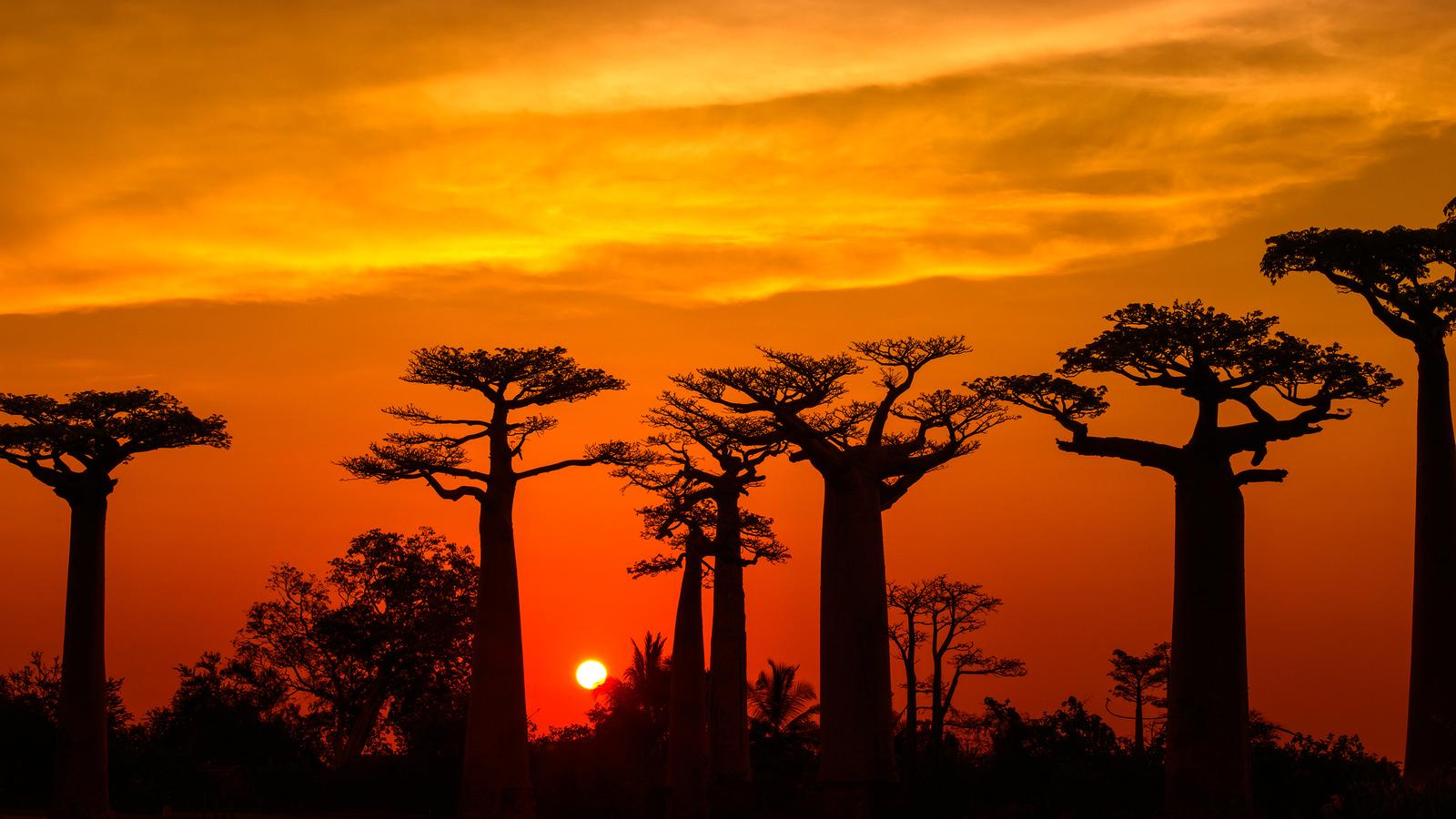 Madagascar is the fourth largest island in the world. Previously known as Malagasy Republic, Madagascar is a home to numerous flora and fauna, and over 90 percent of those species are exclusive to the island and found nowhere else on Earth.
There are over 14 thousand plant species, of which most of them are not visible anywhere around the globe. Lemurs has been characterized as "Madagascar's flagship mammal species", as there are 103 species of lemurs inhabit the islands. Its diverse ecosystems and unique wildlife are threatened by the rapidly growing human population and by their daily interactions with the environment.
INDIA
India is one of the 17 mega diverse countries, which contains three biodiversity hotspots. It has around 8% of all mammals, 13% of birds, 8% of reptiles, 6% of amphibians and 6% of all plant species population.
Most of them are found in tropical rain forest, Western Ghats and forests of the Himalaya. India hosts more than five hundred wildlife sanctuaries and thirteen biosphere reserves.
CHINA
China is one of the megadiverse country lying between two major ecozones; the Palearctic and Indomalaya. It has over 34000 species of plants and animals, making it the third most biodiverse country in the world.
China is home to 551 species of mammals, 1221 species of birds and 424 species of reptiles. China has 146,000 types of flora and over 10,000 species of fungi. The country signed the Rio Convention on 11 July 1992 and became a party to the convention the following year.
MALAYSIA
Malaysia signed the Rio Convention on Biological Diversity on 12 June 1993, and became a party on 24 June 1994. It contains around 20 per cent of the world's animal species. High levels of flora and fauna are discovered in the diverse forests of Borneo's mountains.
There are about 210 mammal species in the country. A high number of endemic bird species are also found in Malaysian Borneo. Around 250 reptile species, 150 species of snakes, and 80 species of lizards have been recorded in the country.
Moreover, there are about 150 species of frogs and thousands of insect species. The unique biodiversity of Malaysia attracts millions of tourists from all over the world.
INDONESIA
Indonesia is basically an island in Southeast Asia or a group of islands, as many as fourteen thousand of them. It is one of the megadiverse country which is ranked second in terms of total endemic species.
After Brazil, it's Indonesia that contains the highest level of biodiversity in the form of 1531 species of birds, 515 species of mammals etc. But due to Indonesia's recent population growth 15 of those species are identified as critically endangered, including Bali Starling, Javan Rhinoceros and Sumatran Orangutan.
PHILIPPINES
The Philippine rainforest is the home to a diverse range of birds, plants, animals, and sea creatures. It is one of the ten most biologically megadiverse countries.
Around 1,100 land vertebrate species can be found in the Philippines, including over 100 mammal species and 170 bird species, which you can't find anywhere else on Earth. Philippines has the highest rate of discovery in the world – sixteen new species of mammals discovered in the last ten years.
PAPUA NEW GUINEA
Papua New Guinea is pronounced as 'Papua Niugini'. Geologically, the island of New Guinea is a northern extension of the Indo-Australian tectonic plate.
It is connected to the Australian segment by a shallow continental shelf across the Torres Strait, which is why many species of birds and mammals found on New Guinea have close genetic links with species found in Australia. One most notable feature in common for the two landmasses is the existence of several species, including kangaroos and possums, which are not found anywhere else.
AUSTRALIA
Despite of semi-arid and desert climate in most of Australia, it includes a diverse range of flora and fauna from alpine to tropical rainforest. Because of the continent's isolated location, most of its species are unique. Australia has the greatest number of reptiles of any country, with 755 species.
Among the flora, many evergreen species, especially eucalyptus are dominant. In the animal kingdom, Kangaroo, Koala and wombat are Australian specialties.
Source : Various sources including RankRED.com